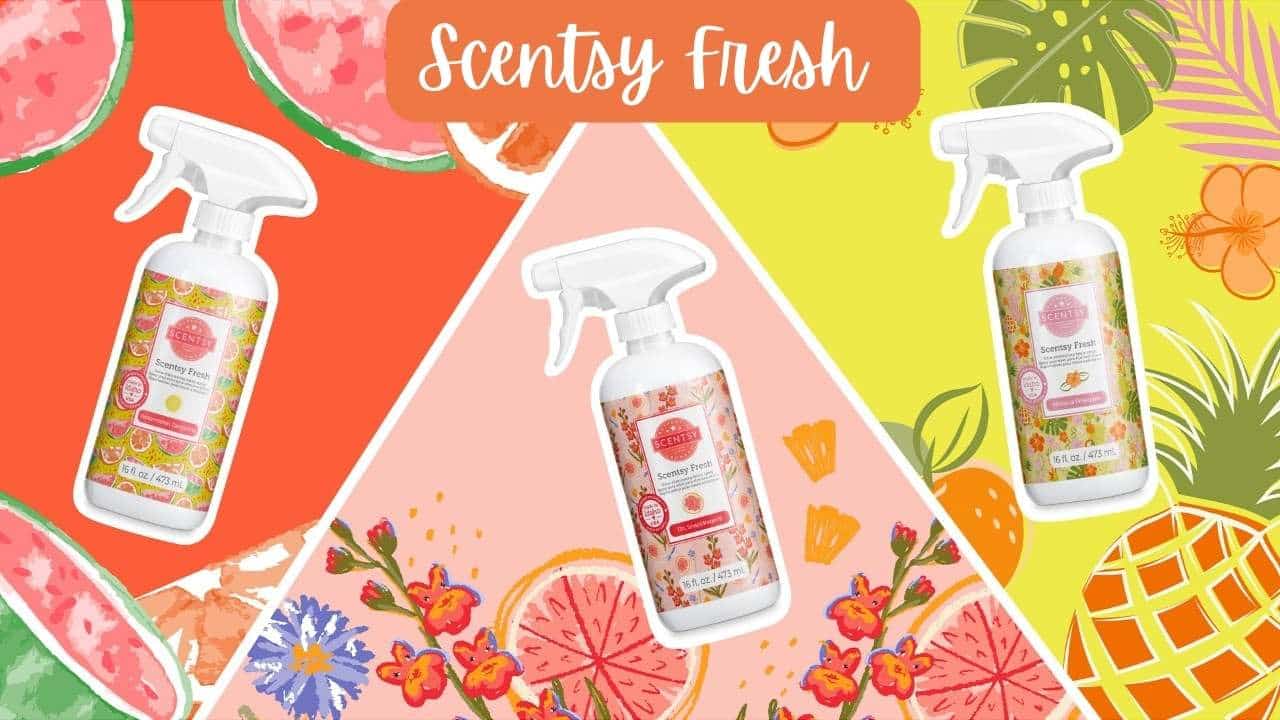 Leaving 4/30
We're freshening up our Scentsy Fresh Fabric Spray with three fan-favorite fragrances — just in time for spring cleaning! Each of these Scentsy Fresh Limited-Time Fragrances will be available while supplies last, so you aren't going to want to miss out. Here's a look at the three scents included in this collection:
Hibiscus Pineapple
Hibiscus, pineapple and a touch of sweet mandarin tell an enchanting tropical tale.
Oh, Snap(dragon)!
Exotic blood orange and sparkling pink pineapple are punctuated by fierce snapdragon.
Watermelon Tangerine
Sweet watermelon slices spiked with juicy tangerine and dewy greens.
$12 each
SHOP SCENTSY FRESH