NEW! SCENTSY FALL CATALOG - SHOP NOW

Scentsy Spring Summer 2020 Catalog 
Stay tuned to this page for updates. 
New Scents
Available in Scentsy Bar, Room Sprays and Scent Circles (see catalog for returning scents)
Berry Bright
Blue raspberry and fresh clementine light the way to sweet sugar plum.
Chili Mango
Just-sliced mango and juicy peach go a little rogue with a sassy hint of chili.
Coco Lime
Coconut milk and creamy vanilla get energized with a citrusy splash of fresh lime
Here Comes the Sun(flowers)
Sun-kissed petals and fruity musk celebrate all things spring with a sweet pop of strawberry
Hibiscus Pineapple
Mandarin, coconut and a touch of warm sandalwood tell an enchanting tropical tale.
Iridescent Pearl
Lustrous layers of ripe, juicy mango and apple blossom wind down with tranquil water lotus.
Mahalo Coconut
Paradise is only a whiff away with floral Hawaiian lei and violet over fruity-fresh pineapple.
Mineral Oasis
Dewy seagrass and blooming Osmanthus drift across dreamy turquoise waters.
Peach Nectar
Delicate peach skin and blue freesia settle into a bed of billowy musk clouds.
Rainbow Sherbet
It's a classic! Orange zest, sugared strawberry and Key lime zing just like the real thing
Shop Now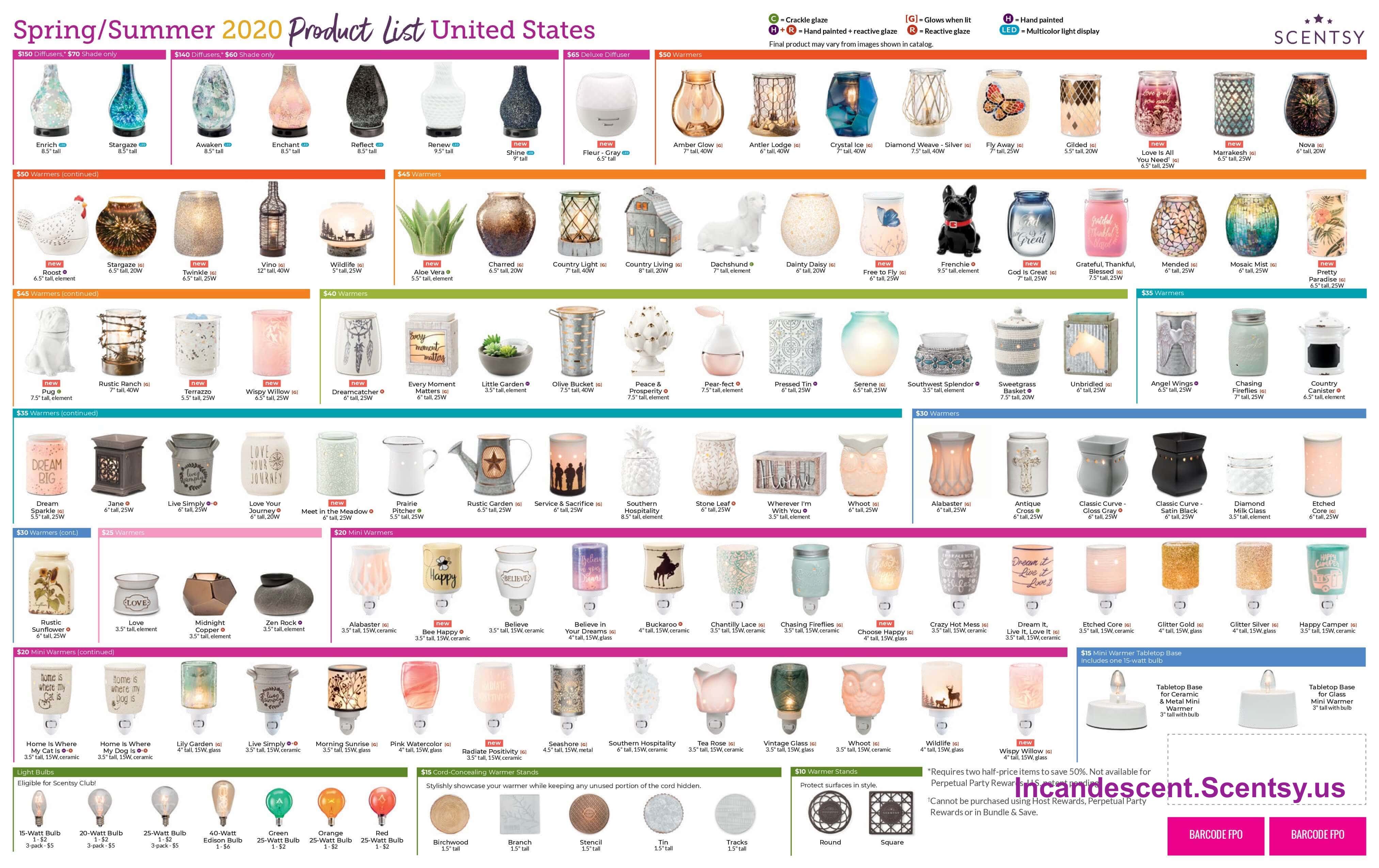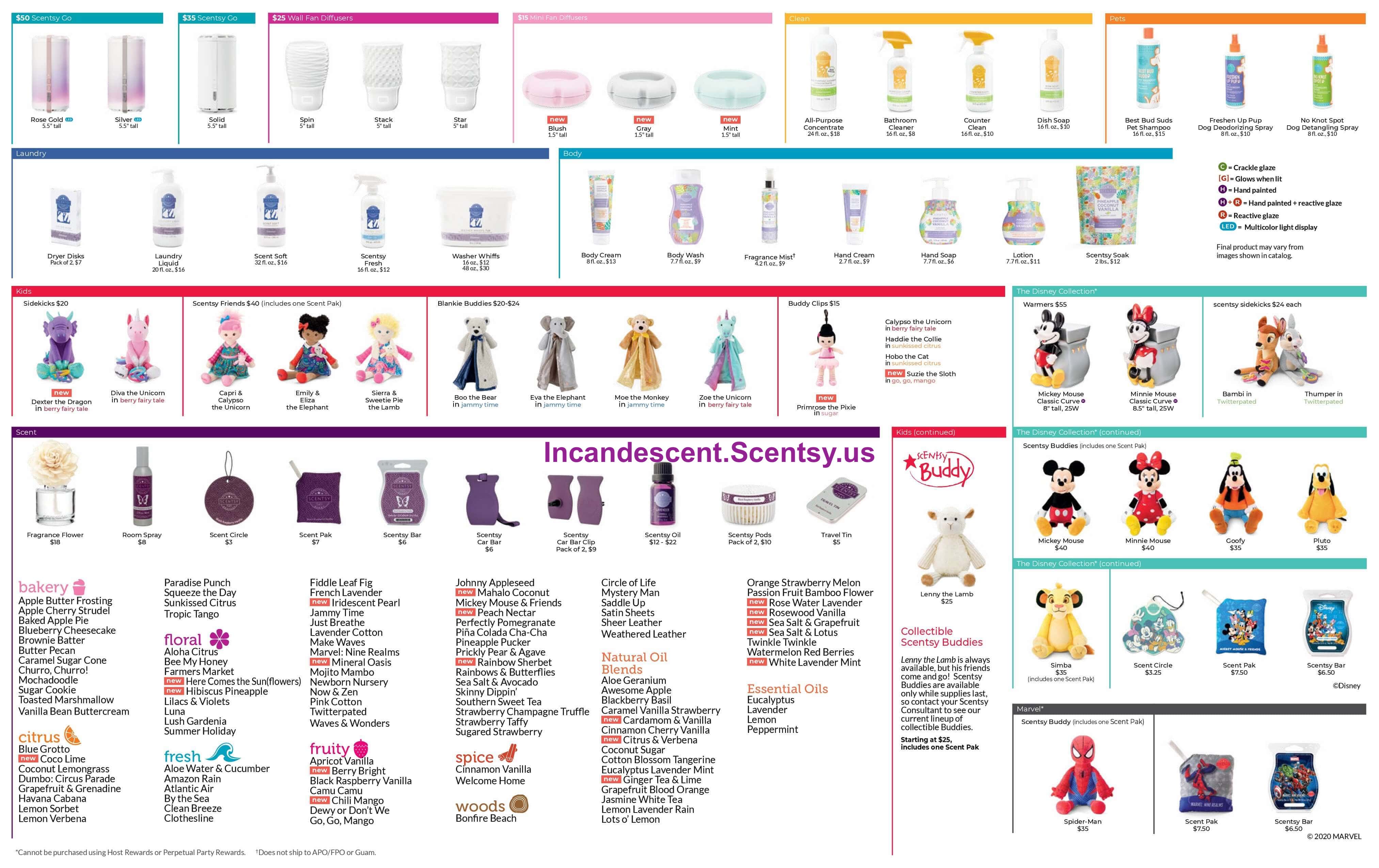 Scentsy Product List Spring Summer 2020
Scentsy Spring Summer 2020 Product List page 2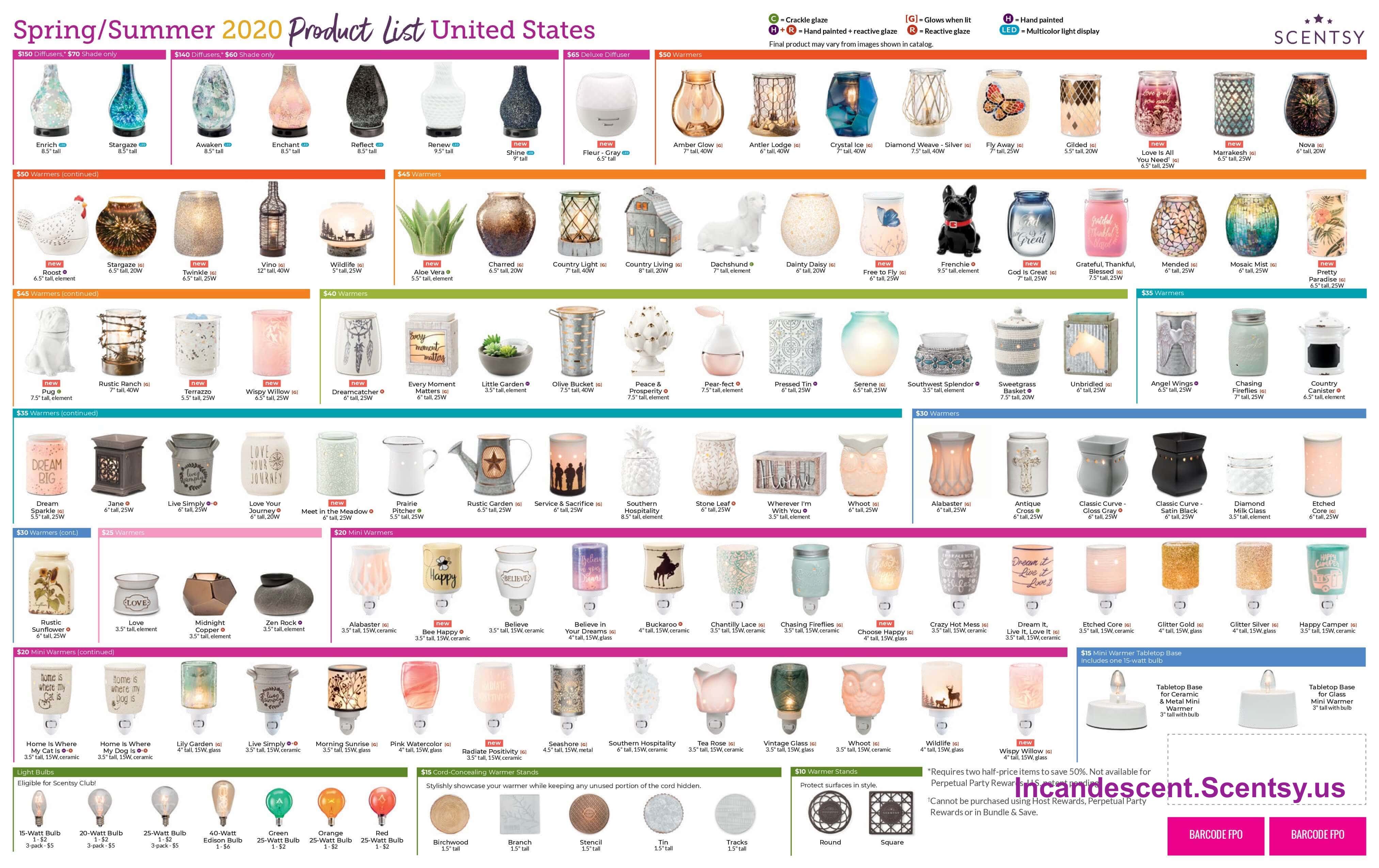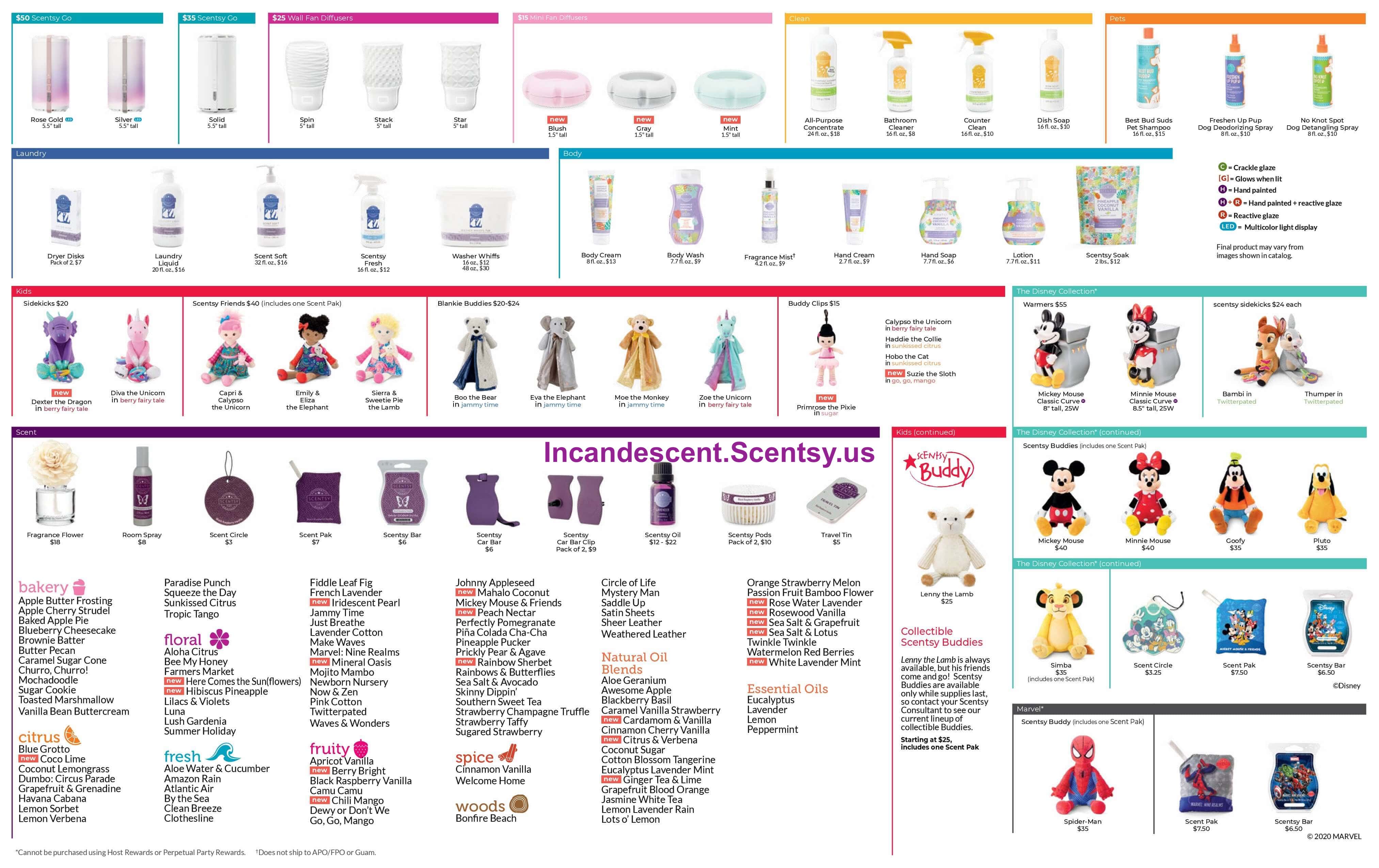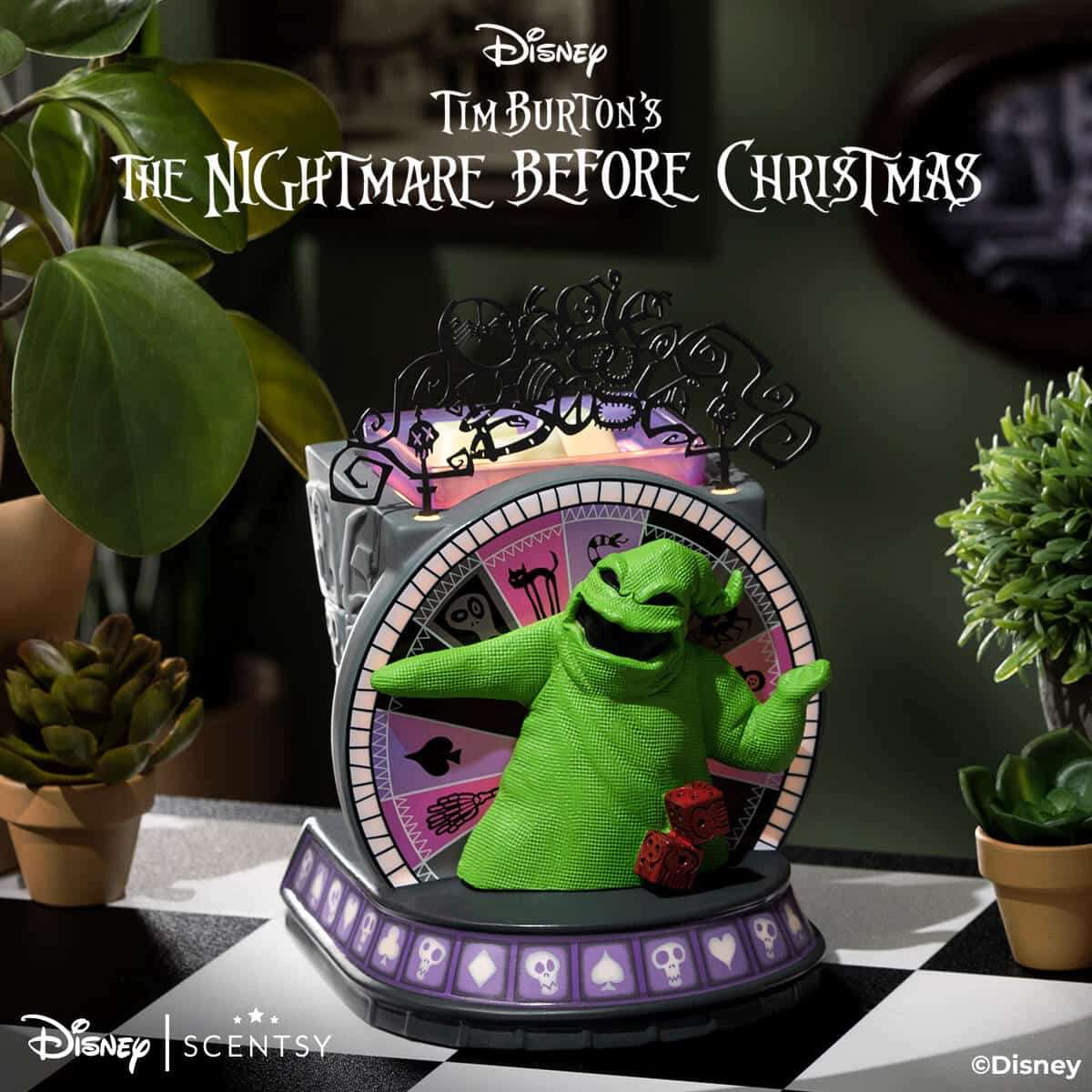 The Nightmare Before Christmas 2022 Scentsy Collection SALE | Shop 8/22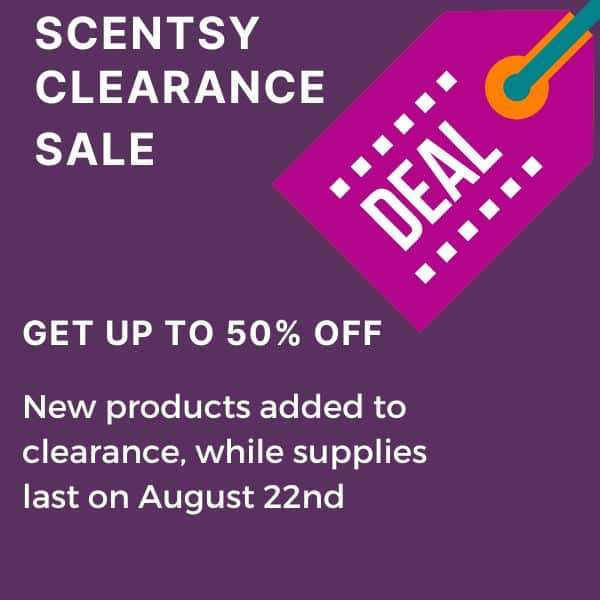 Scentsy Clearance Sale Update | Shop 8/22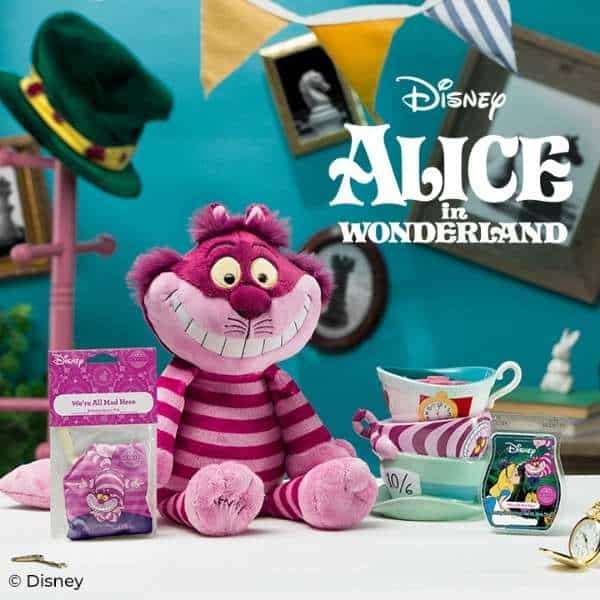 Alice In Wonderland – Scentsy Warmer & Cheshire Cat | Shop Now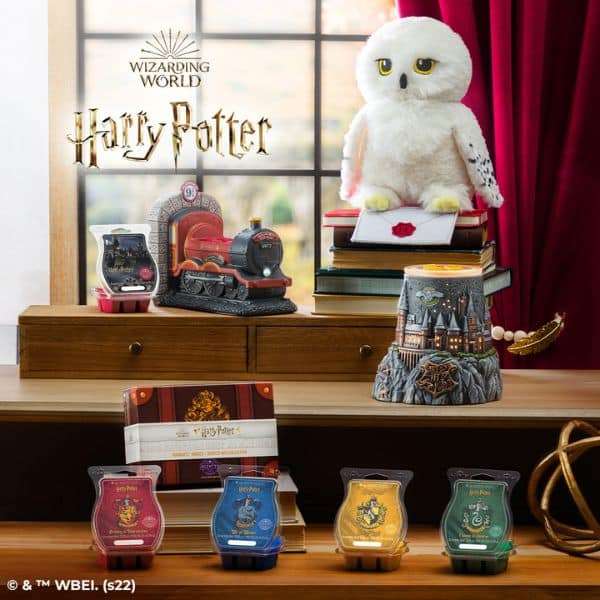 Harry Potter™ Scentsy Collection | Hogwarts Castle & Express Warmer, Hedwig Buddy| Shop 9/1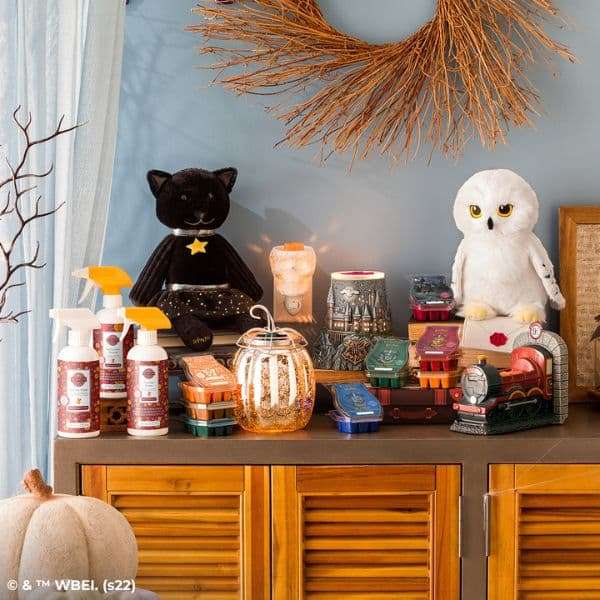 Scentsy 2022 Harvest Halloween Collection | Shop 9/1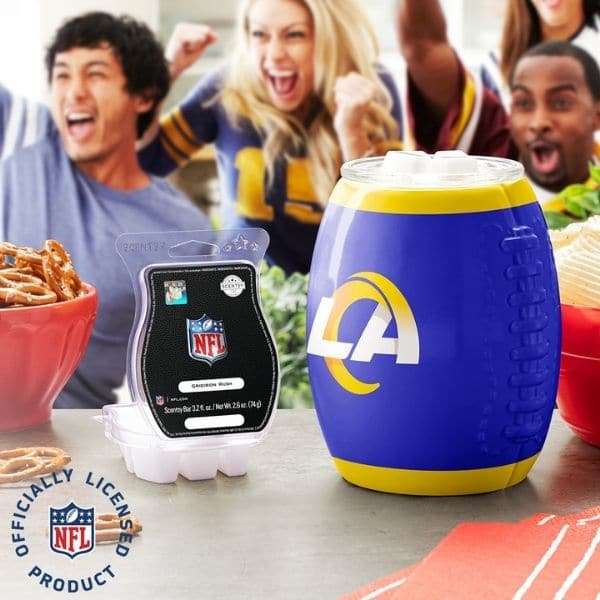 NFL Scentsy Collection – Scentsy Warmers | Shop Now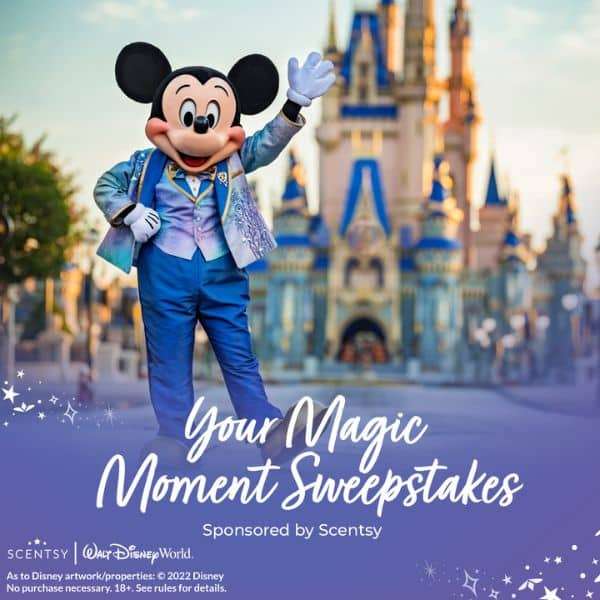 Scentsy Your Magic Moment Sweepstakes | Dream vacation to Walt Disney World® Resort from Scentsy!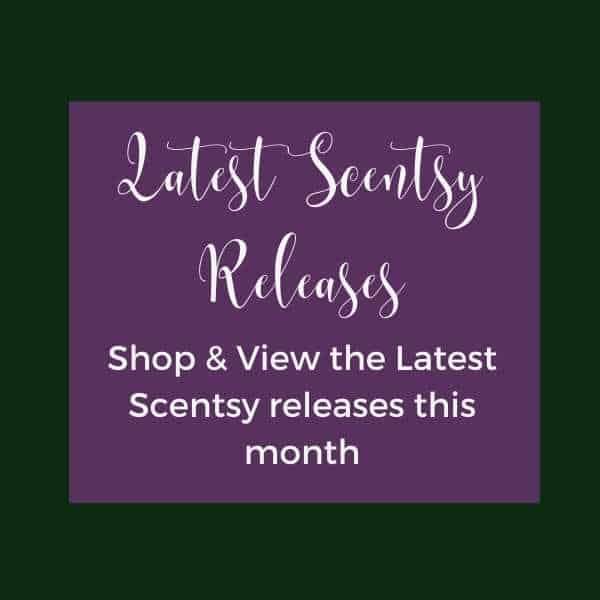 Scentsy New Releases
EXPLORE FRAGRANCE CATEGORIES