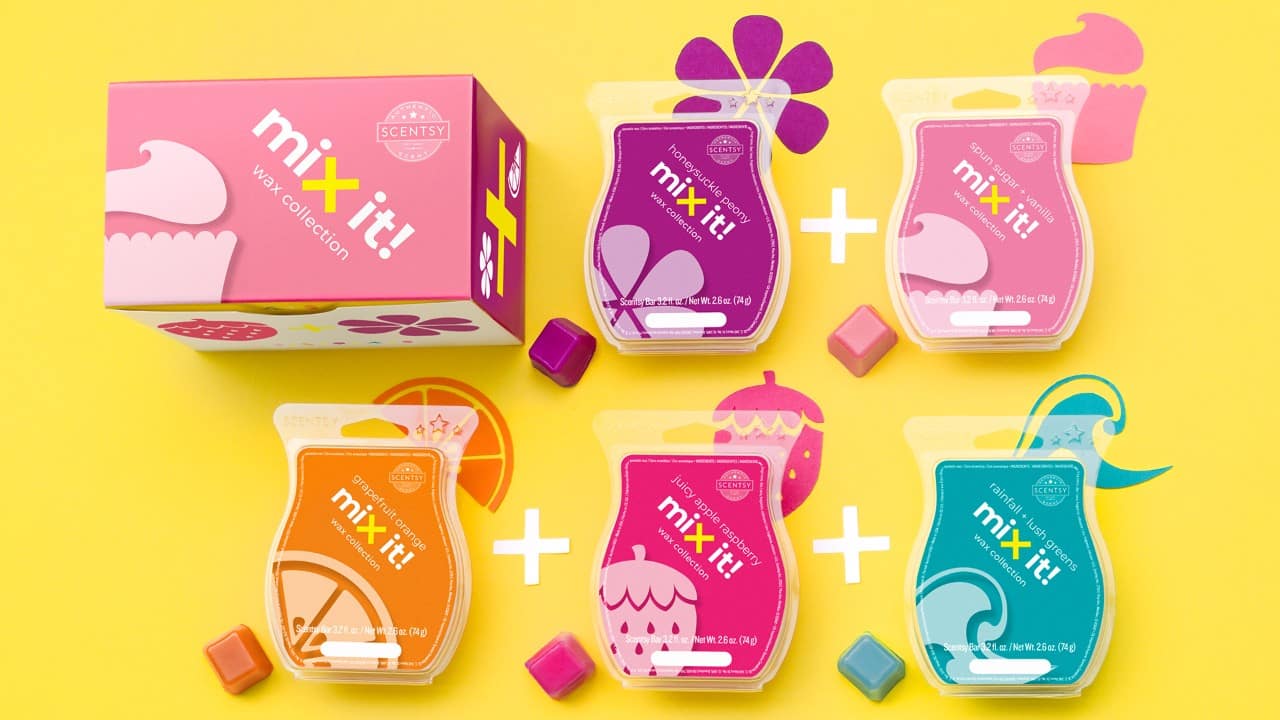 The Mix It! Wax Collection is our first fragrance bundle designed exclusively for mixing and matching, letting you experiment with your own custom blends. This innovative new collection features five scents from some of our most popular fragrance families — like bakery, floral and fruity — and will only be sold as a set, since they're all designed to work together.
Here's what you're working with: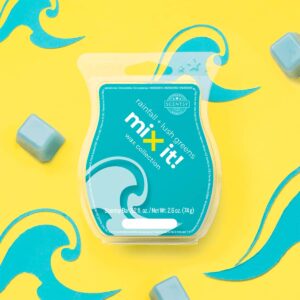 Rainfall & Lush Greens
Category: Fresh
True to its name, this lush and watery fragrance will bring a fresh, green feel to any blend.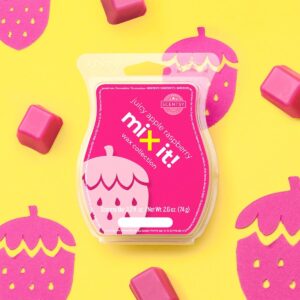 Juicy Apple Raspberry
Category: Fruity
This sweet and luscious scent will brighten any combination with a perfect touch of fruity fun.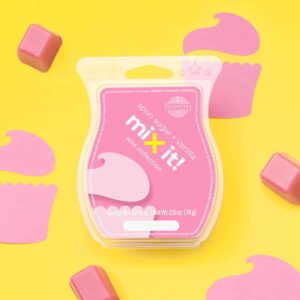 Spun Sugar & Vanilla
Category: Bakery
Fluffy spun sugar is pure temptation, but still subtle enough to add sweetness without overpowering.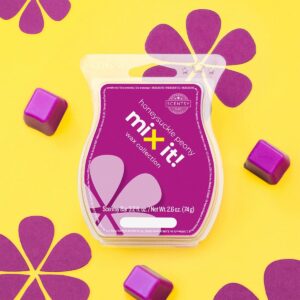 Honeysuckle Peony
Category: Floral
This sweet, modern twist on the traditional floral will add a delicate pink bouquet to your creation.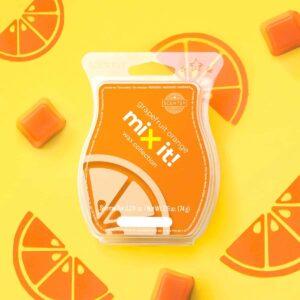 Grapefruit Orange
Category: Citrus
This classic citrus scent gets a little extra kick from the grapefruit so it's perfect for adding some zest.
Please note that this collection will only be sold as a bundle and the bars will not be available to purchase individually. However, you may still add the individual bars to your Scentsy Club subscription.