New Scentsy 2015 Holiday / Christmas Catalog ~ Available for purchase October 1, 2015
Check out the 2018 Scentsy Holiday /Christmas Catalog & Products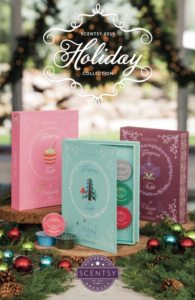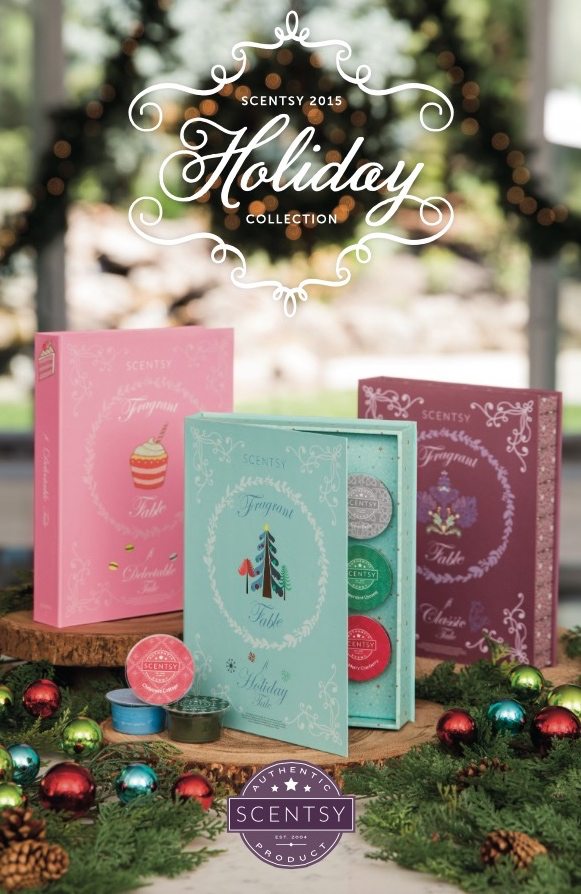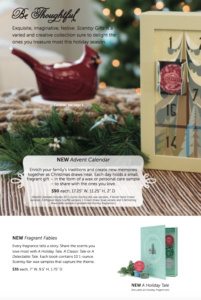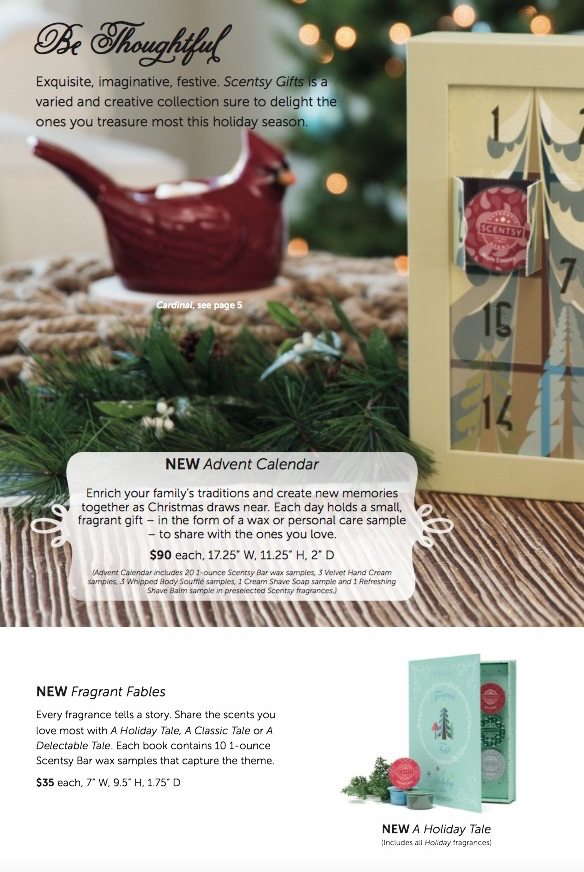 Enrich your family's traditions and create new memories together as Christmas draws near. Each day holds a small, fragrant gift – in the form of a wax or personal care sample – to share with the ones you love.
$90 each, 17.25" W, 11.25" H, 2" D
(Advent Calendar includes 20 1-ounce Scentsy Bar wax samples, 3 Velvet Hand Cream samples, 3 Whipped Body Soufflé samples, 1 Cream Shave Soap sample and 1 Refreshing Shave Balm sample in preselected Scentsy fragrances.)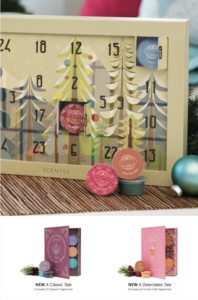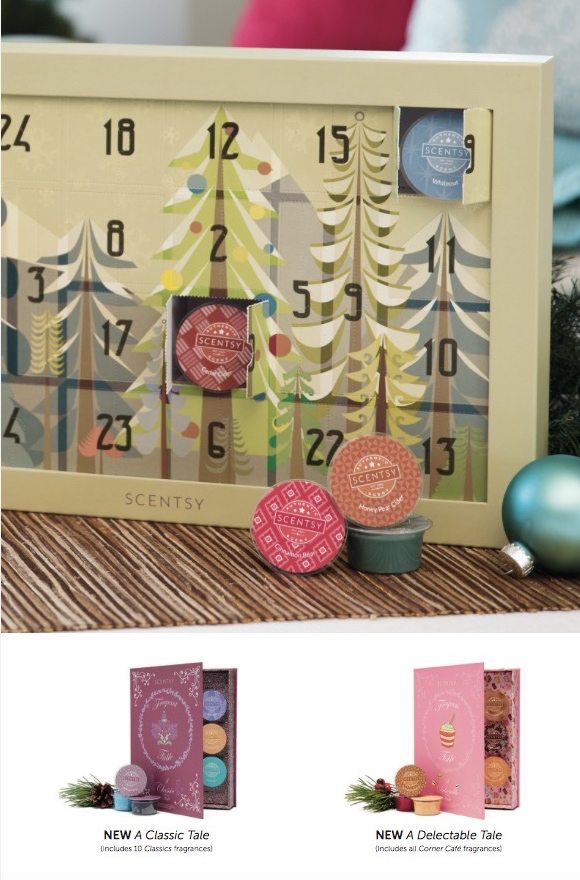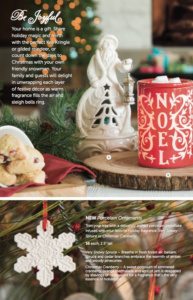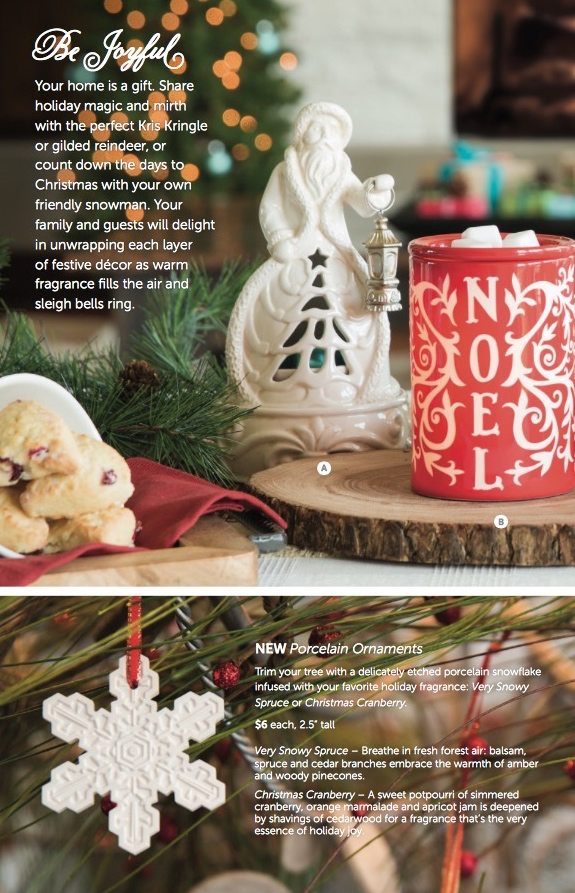 NEW Scentsy Fragrant Fables
Every fragrance tells a story. Share the scents you love most with A Holiday Tale, A Classic Tale or A Delectable Tale. Each book contains 10 1-ounce Scentsy Bar wax samples that capture the theme.
$35 each, 7" W, 9.5" H, 1.75" D
NEW Scentsy A Holiday Tale (Includes all Holiday fragrances)
NEW Scentsy Holiday Reindeer $60, 9" tall
Scentsy Cardinal  $30.00
NEW Scentsy Bethlehem $30, 6" tall, 25w
NEW Snowman Wrap $40 warmer + wrap, $12 wrap only, 5.5" tall, 25w, (Shown with Etched Core Warmer)
Is it Christmas Day yet? Let little ones know just how long they have to wait with a frosty, friendly snowman dressed in his wintry best. Includes numbered dice to mark each December day. $50 each, 8.5″ tall, 20w
NEW Scentsy Happy Holidays Nightlight $20, 4.25" tall, 15w
NEW Scentsy Holiday Gift Bar Box 
A charming Christmas cottage ready to be filled with festive holiday fragrance. Fits three Scentsy Bars, sold separately. $4 each, 3.5" W, 6.5" H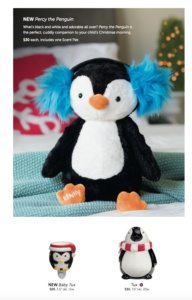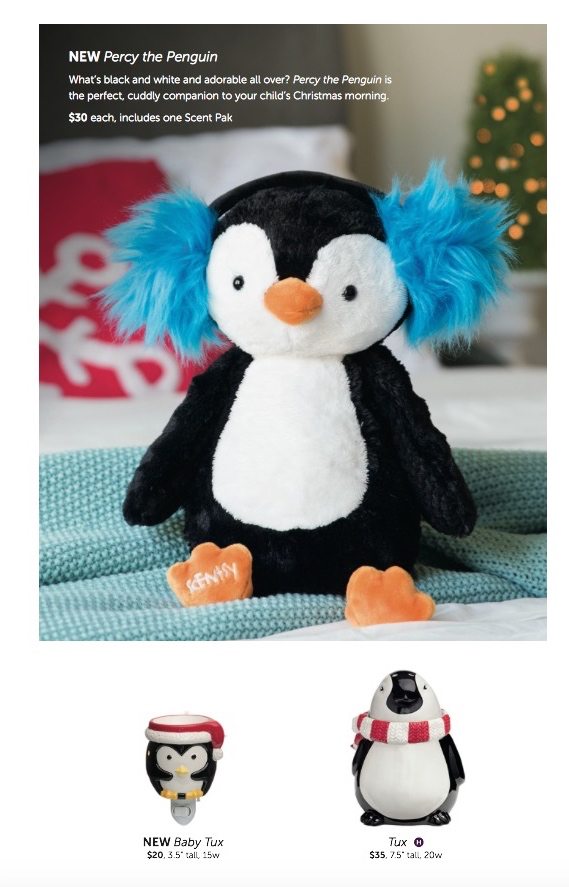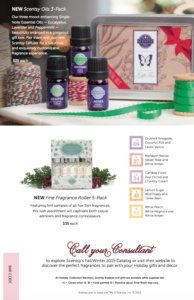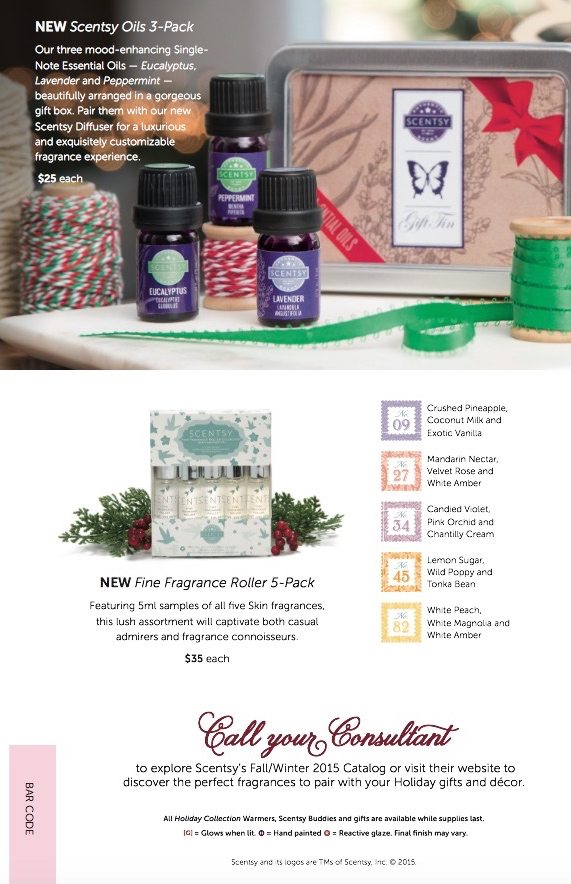 NEW Scentsy Percy the Penguin Buddy
What's black and white and adorable all over? Percy the Penguin is the perfect, cuddly companion to your child's Christmas morning. $30 each, includes one Scent Pak
NEW Scentsy Baby Tux Penguin Plugin $20, 3.5" tall, 15w
Scentsy Tux Penguin $35, 7.5" tall, 20w
Our three mood-enhancing Single- Note Essential Oils — Eucalyptus, Lavender and Peppermint — beautifully arranged in a gorgeous gift box. Pair them with our new Scentsy Diffuser for a luxurious and exquisitely customizable fragrance experience. $25 each
These items are available for purchase October 1, 2015.