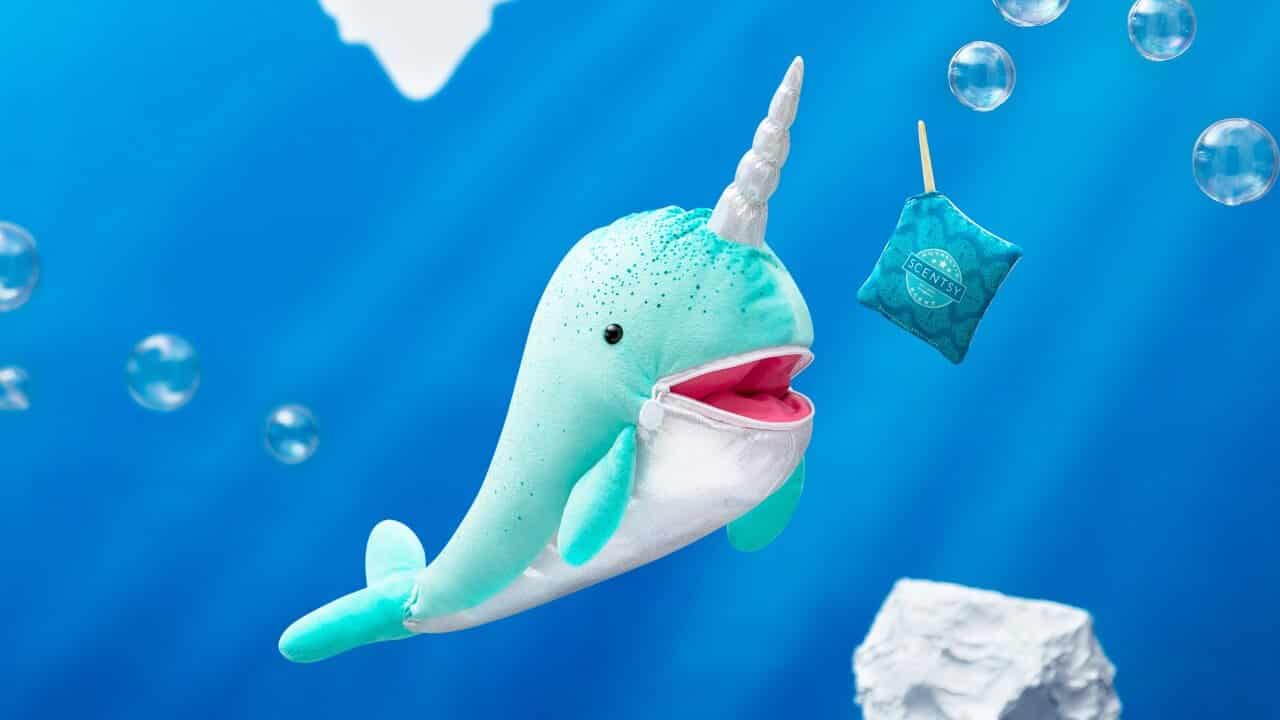 Narwhals sound like they only exist in legends, but these "unicorns of the sea" are real — and Nelson the Narwhal is making his presence known!
This fabulous new Scentsy Buddy is splashing onto the scene with a shiny tusk (and matching belly) — and an equally sparkly personality.
Nelson the Narwhal is $30 and comes with the Scent Pak of your choice — the zipper on his mouth holds his Scent Pak!  Nelson is only available while supplies last. So get him before he swims back out to sea!