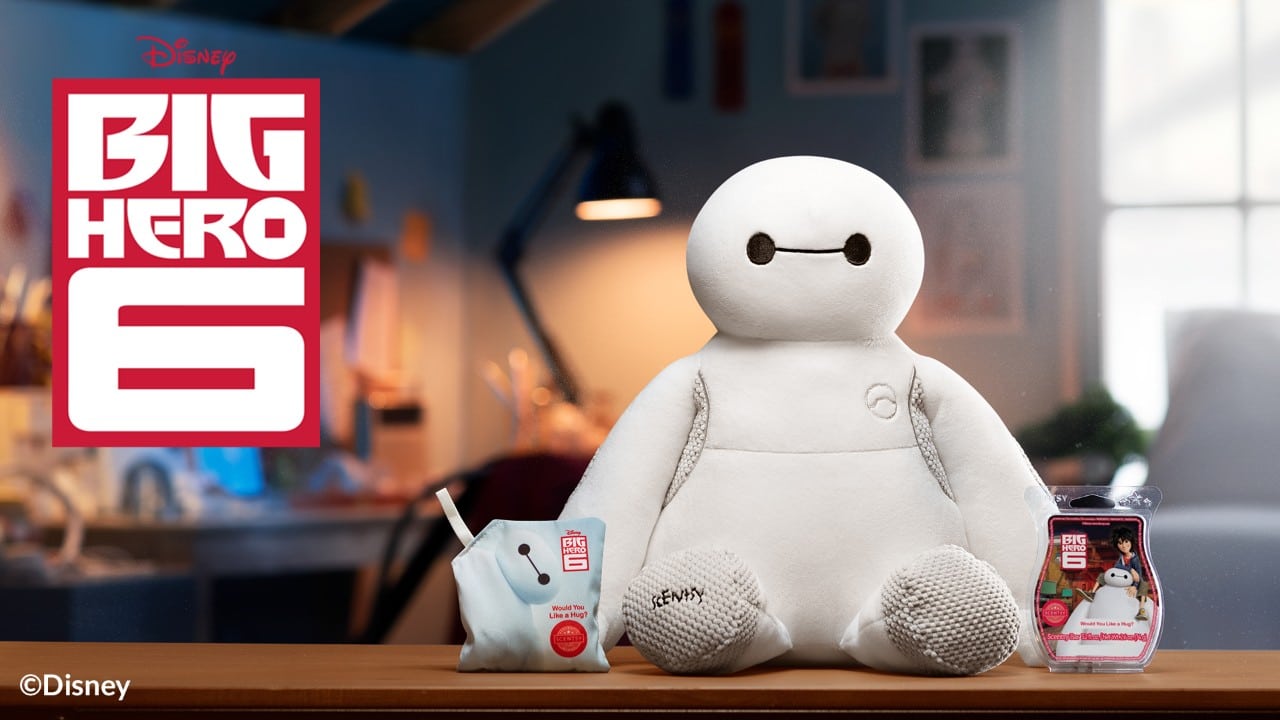 Big Hero 6: Baymax Scentsy Buddy & Fragrance
Not Currently Available
A brave new Scentsy Buddy and thrilling fragrance have arrived.
The new Disney Baymax – Scentsy Buddy will tend to your every need, keep you company on every adventure, and provide all the hugs and fist bumps you want! Each Baymax – Scentsy Buddy comes with a Scent Pak in Big Hero 6: Would You Like a Hug? — the fragrance designed exclusively for our Big Hero 6 products:
Individually great but better together, vibrant strawberry, wild raspberry, whipped marshmallow and sweet sugar are bound by friendship and courage.
Here are the purchasing options:
Baymax – Scentsy Buddy + Big Hero 6: Would You Like a Hug? – Scent Pak, $45
Big Hero 6: Would You Like a Hug? – Scent Pak, $7.50
Big Hero 6: Would You Like a Hug? – Scentsy Bar, $6.50