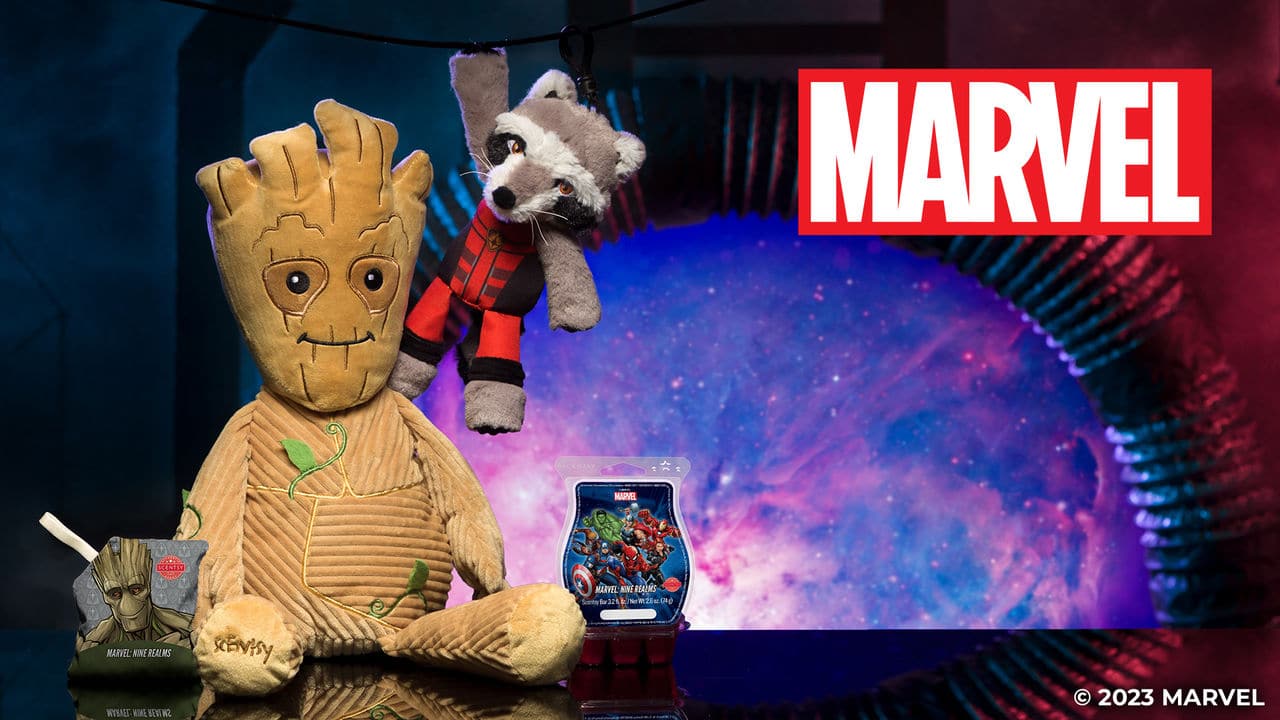 Guardians of the Galaxy Scentsy Collection – Groot + Rocket
The loveable duo Rocket and Groot from Marvel's Guardians of the Galaxy is back! We're bringing select Marvel Collection products out of the vault, while supplies last.
These Super Heroes are paired with the fragrance designed exclusively for our Marvel products, Marvel: Nine Realms — A heroic mix of lime zest and blue tea keeps you connected to the universe, while lavender lightning really packs a punch.
Here are the purchasing options:
Groot − Scentsy Buddy + Marvel: Nine Realms – Scent Pak (Groot design), $17.50
Rocket − Scentsy Buddy Clip scented in Marvel: Nine Realms, $6
Marvel: Nine Realms – Scent Pak (Groot design), $7.50
Marvel: Nine Realms – Scentsy Bar, $6.50
Not available: Groot – Scentsy Warmer + 3 free Marvel: Nine Realms – Scentsy Bars, $60 (SOLD OUT)