Close your eyes and picture your happy place or think about a moment when you felt truly happy.
What if there was a fragrance that could take you back to that memory, help you relive that feeling or create a new experience just as blissful?
The Find Your Happy! Wax Collection was designed to take you to your happy place, put a smile on your face and inspire joy in everyday moments — all through the power of amazing fragrance.
The bundle of five new Scentsy Bars comes in a ready-to-gift organza bag (tied together with a cheerful yellow ribbon) so you can make someone else happy!
This collection is available for $25. Scentsy Bars will not be available individually but can be added to a Scentsy Club subscription.
Happiness awaits with these new fragrances: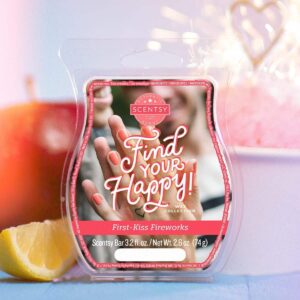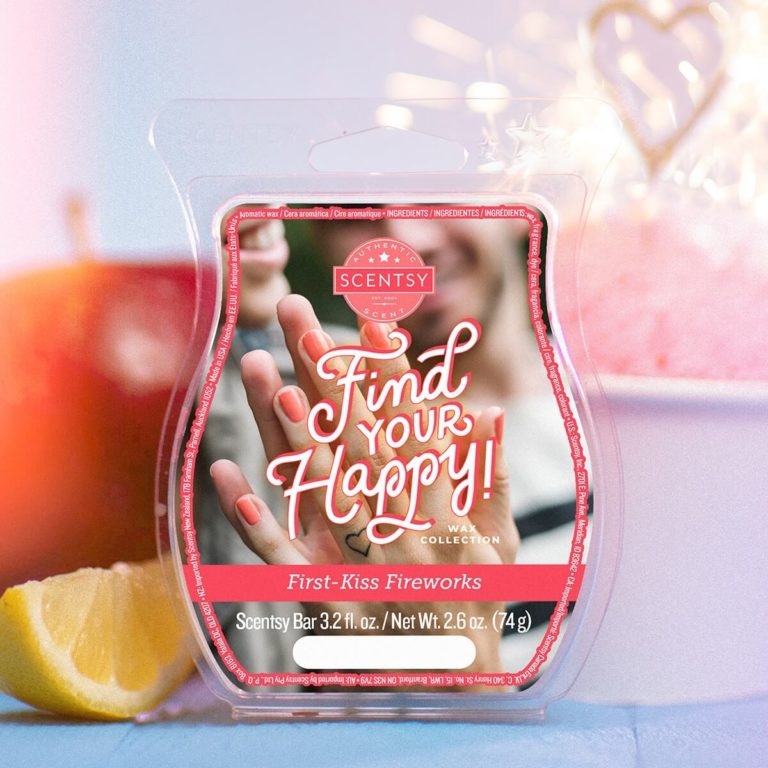 First-Kiss Fireworks: Pucker up as pink lemon and sweet red apple explode with a kiss of soft musk.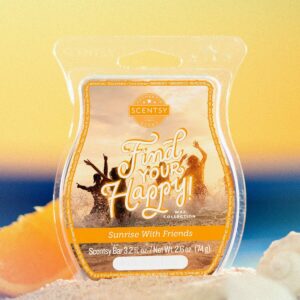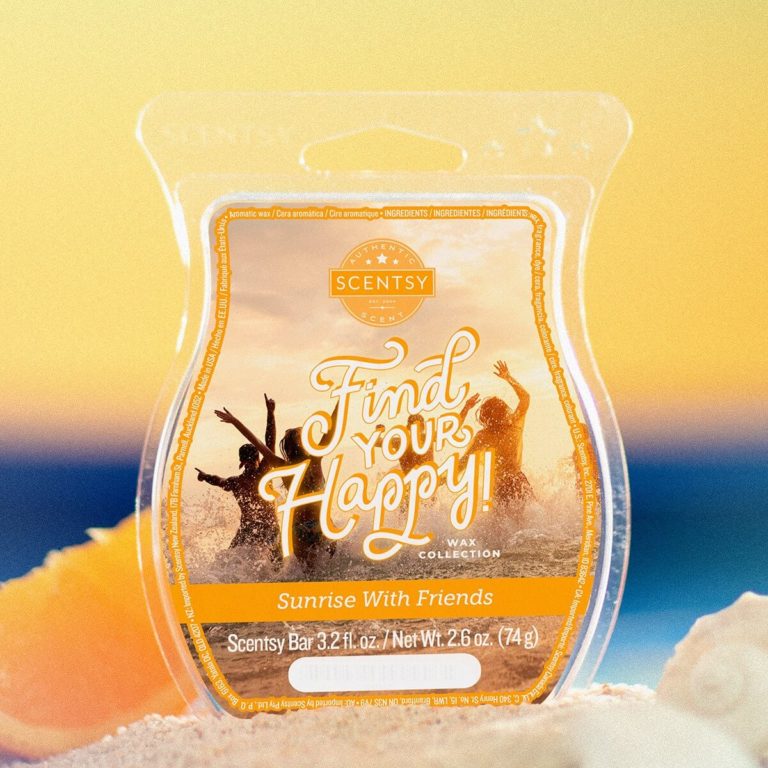 Sunrise with Friends: Orange zest rises in the air while waves of coastal water lap ocean driftwood for a moment that will last a lifetime.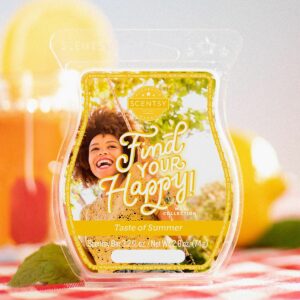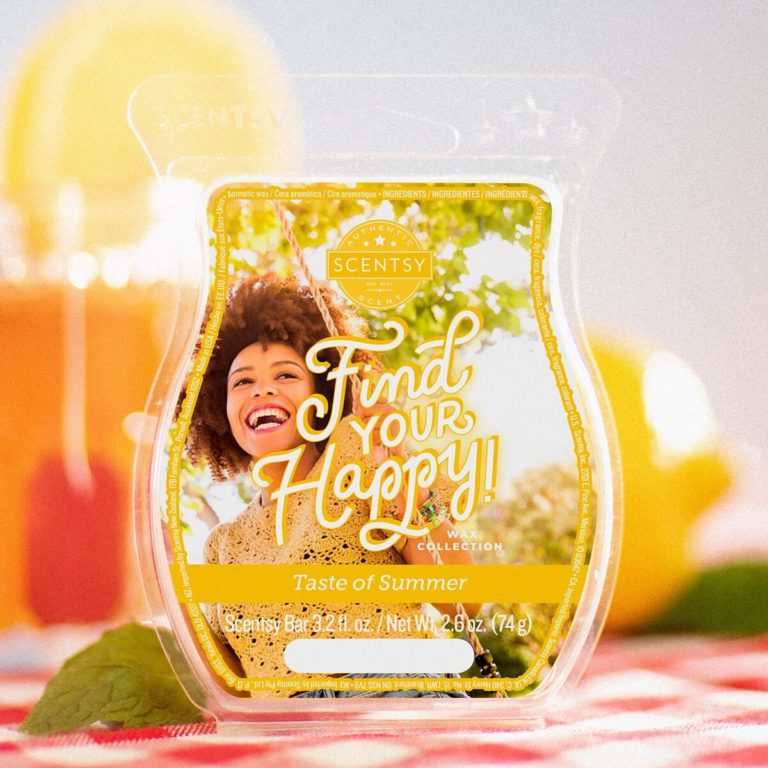 Taste of Summer: Sit back and relax with iced tea, lemon, sparkling sugar and a moment to take it all in.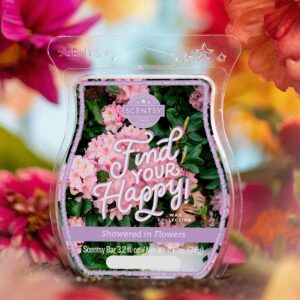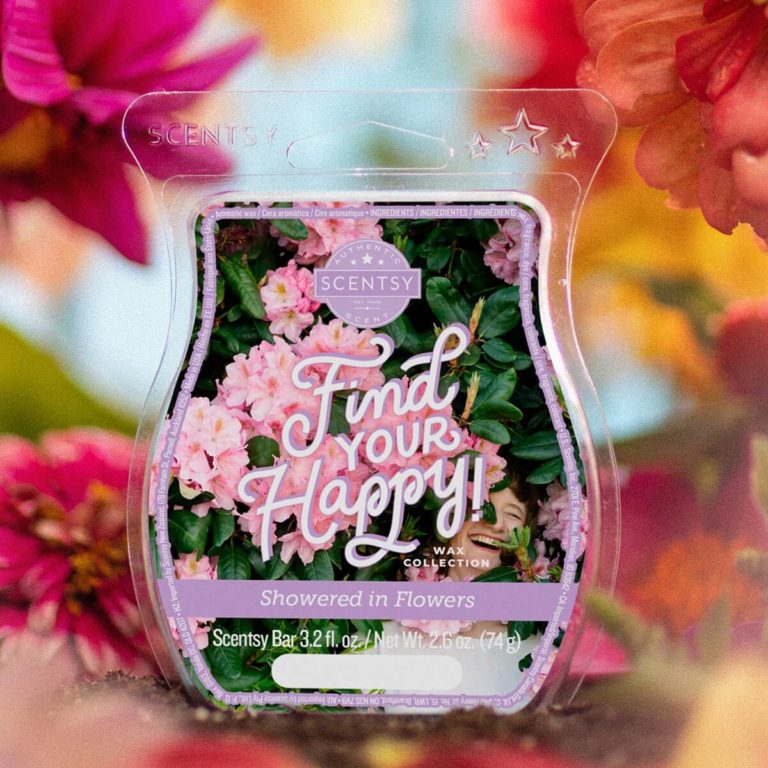 Showered in Flowers: Follow the trail of rose petals to a bouquet of sweet jasmine, sun-kissed greens and overwhelming love.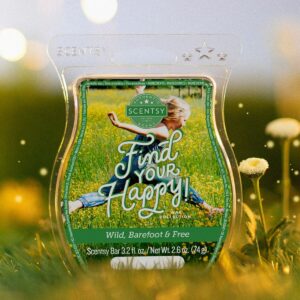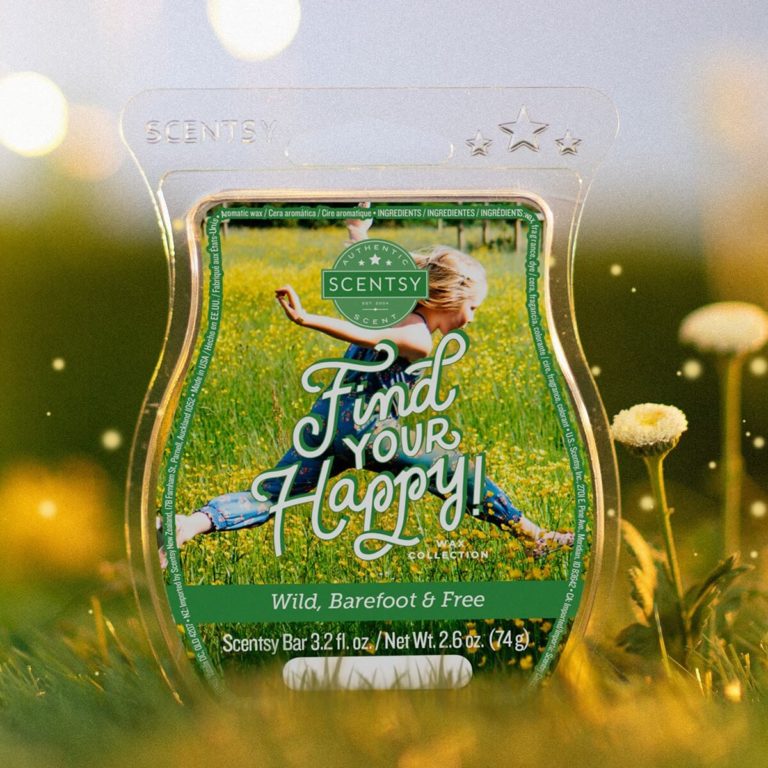 Wild, Barefoot & Free: Throw caution to the wind, soak up the fresh air, and feel the grass between your toes with the aroma of wild ivy.