JACK SKELLINGTON SCENTSY WARMER & JACK'S OBSESSION SCENTSY BAR | DISNEY: NIGHTMARE BEFORE CHRISTMAS SCENTSY COLLECTION
Pumpkin King: Jack Skellington Scentsy Warmer 
NOW SOLD OUT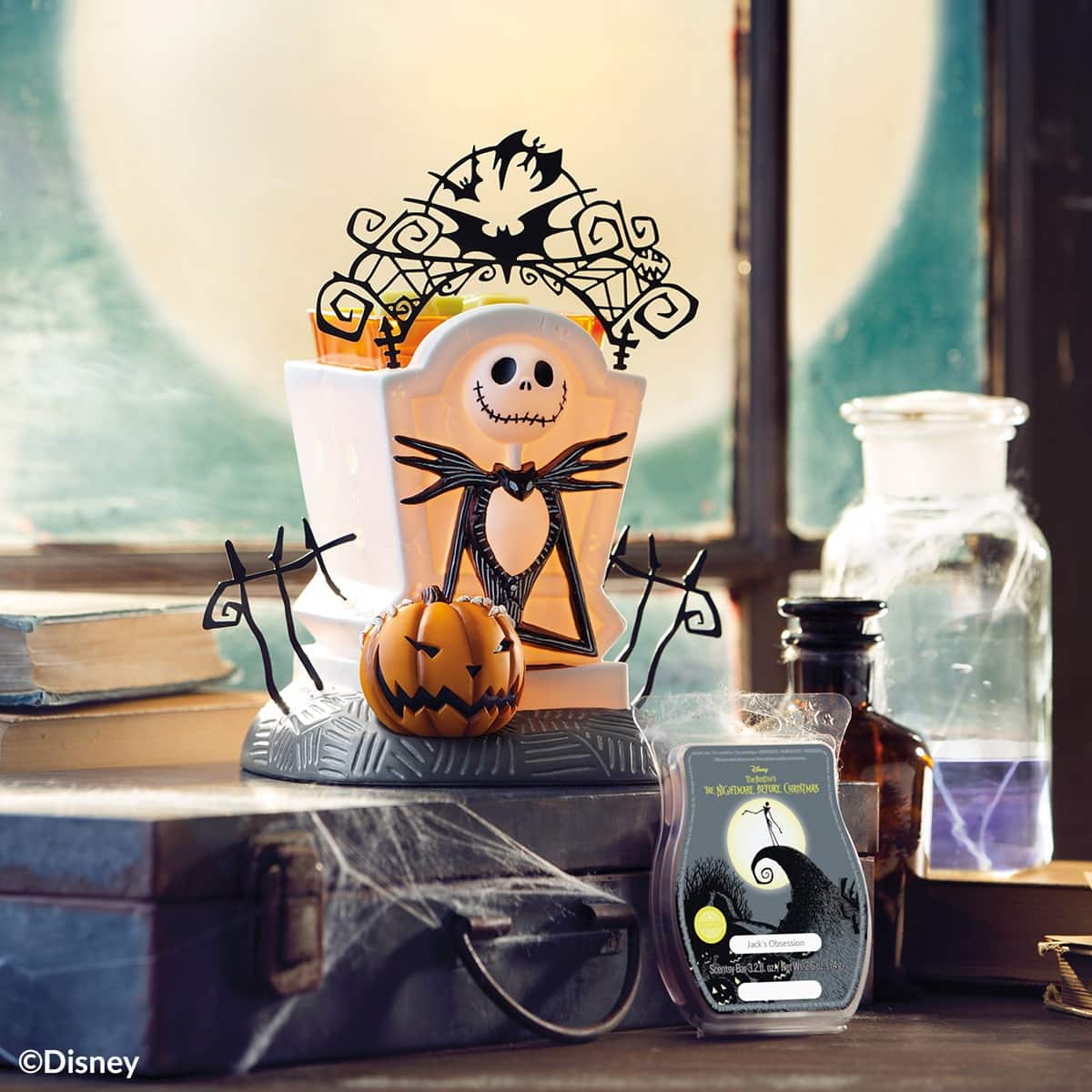 Part of the Scentsy 2019 Harvest Collection
Jack Skellington: Pumpkin King Scentsy Warmer $65
9″ tall, 25W
All hail the Pumpkin King! Transform your home into a place of reverence by letting Jack Skellington from Disney Tim Burton's The Nightmare Before Christmas rule your spooky setup this Halloween.
The Nightmare Before Christmas: Jack's Obsession Scentsy Bar $6.50
Eureka! This cauldron-full of APPLE spiced with CLOVE and CINNAMON makes for a ghoulishly grand brew.
In the event that the Jack Skellington Scentsy Warmer and Nightmare Before Christmas Scentsy Collection returns, please sign up to be contacted.