SHOP THE LATEST SCENTSY COLLECTIONS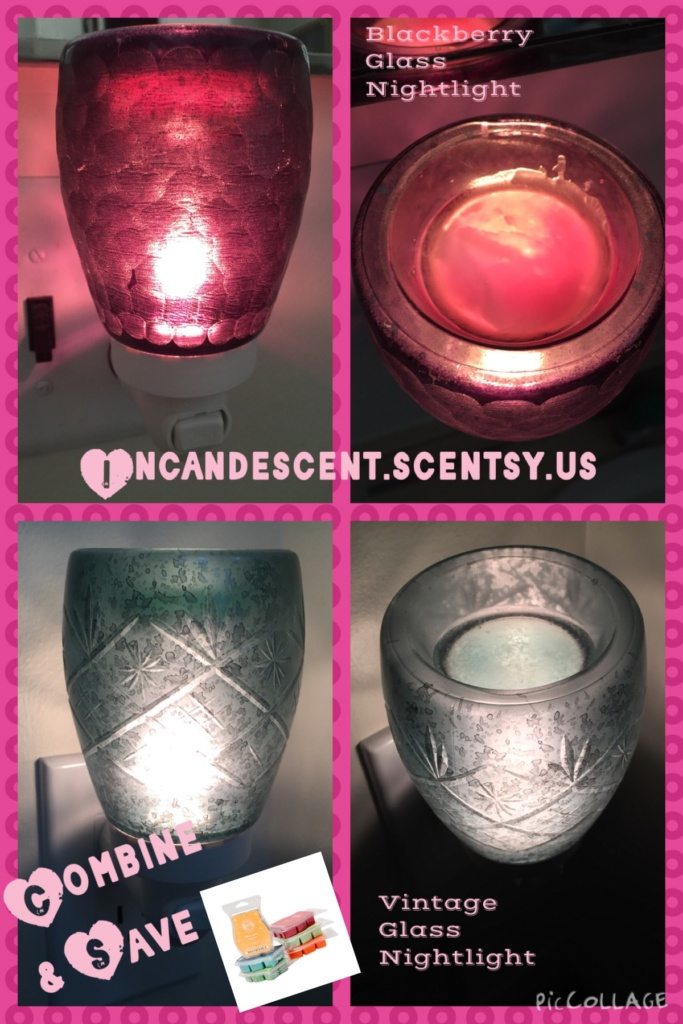 Above is a picture of my choice for the Perfect Scentsy – Nightlights Combine & Save deal! I love these Nightlights.  The Vintage glass gives off a green/blue hue and the Blackberry is a beautiful plummy color. I just love the incandescence of both! With the Perfect Scentsy – Nightlights System, you choose any 2 Nightlights and any 6 Scentsy Wax Fragrance Bars for $60.00.
Both of these Nightlights are new to Scentsy for Summer 2015.  They feature a different threaded base, so the glass goes right into the base and it is very easy to unscrew for removal of the glass.  I love them!
If you have any questions, would like to sign up for more information, or just interested in special deals. Please feel free to contact me here.