Closeout / Sale ~ Shop Scentsy It's a Party Birthday Cake Wax Warmer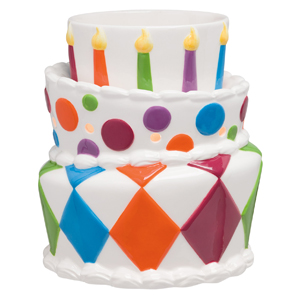 IT'S A PARTY SCENTSY WARMER PREMIUM
Make your birthday wishes come true with this topsy-turvy cake. It's decorated in hand-painted colorful fondant, edged in piped frosting, and surrounded by 10 candles.
$35.00 $28.00 while supplies last. Great Birthday Gift!