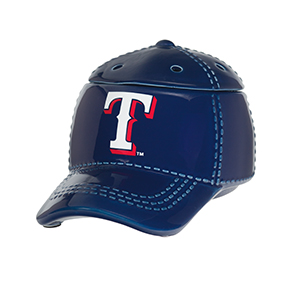 TEXAS BASEBALL CAP SCENTSY WARMER
It's hats off to America's favorite pastime with our NEW Major League Baseball™ Collection. These officially licensed warmers are "stitched" with your team's logo and look great next to the game ball on your shelf. $50.00.  
*Warmer is 3 pieces ~ Base, Bowl and Top.  It is an Element Warmer.