STAY TUNED FOR OUR NEXT, BIG FLASH SALE!

The Flash Sales are now over – Thank you for shopping! Please check out Clearance for more deals!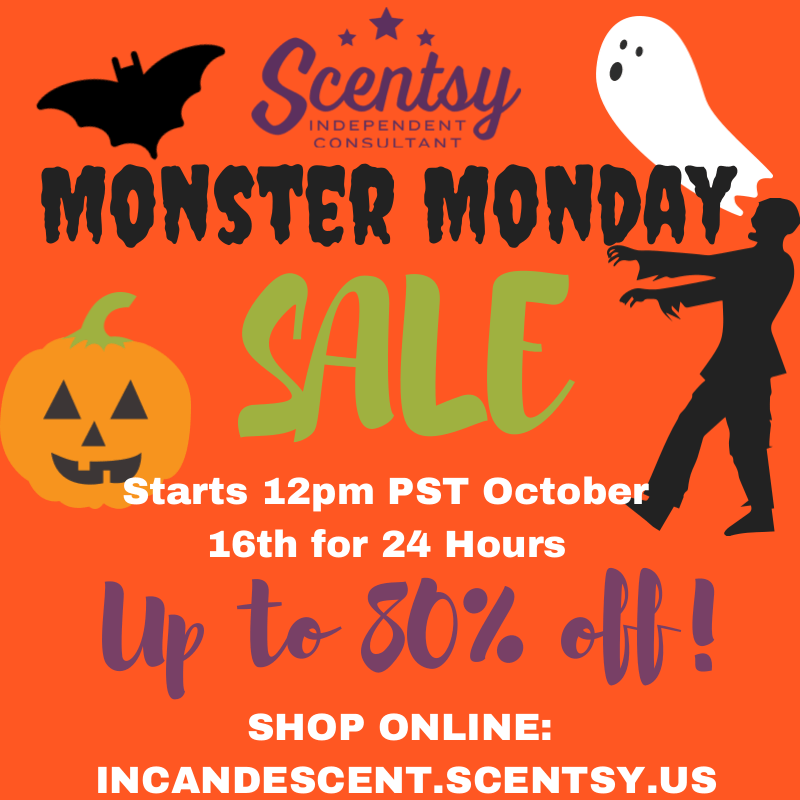 The sales will include select warmers, Scentsy Bars, Scent Circles and more! You won't want to miss it!
Flash sale items sell out quickly, so don't wait to shop! All products are available while supplies last.
Sale products will be available on my website, Incandescent.Scentsy.us.
Canadian Shoppers, please be sure to change your location to Canada to Shop! 🇨🇦
Increased traffic may cause slowdowns.
We will have queueing ready! When we hit a certain volume of concurrent users on the system, you will see a splash page with an estimated wait time.