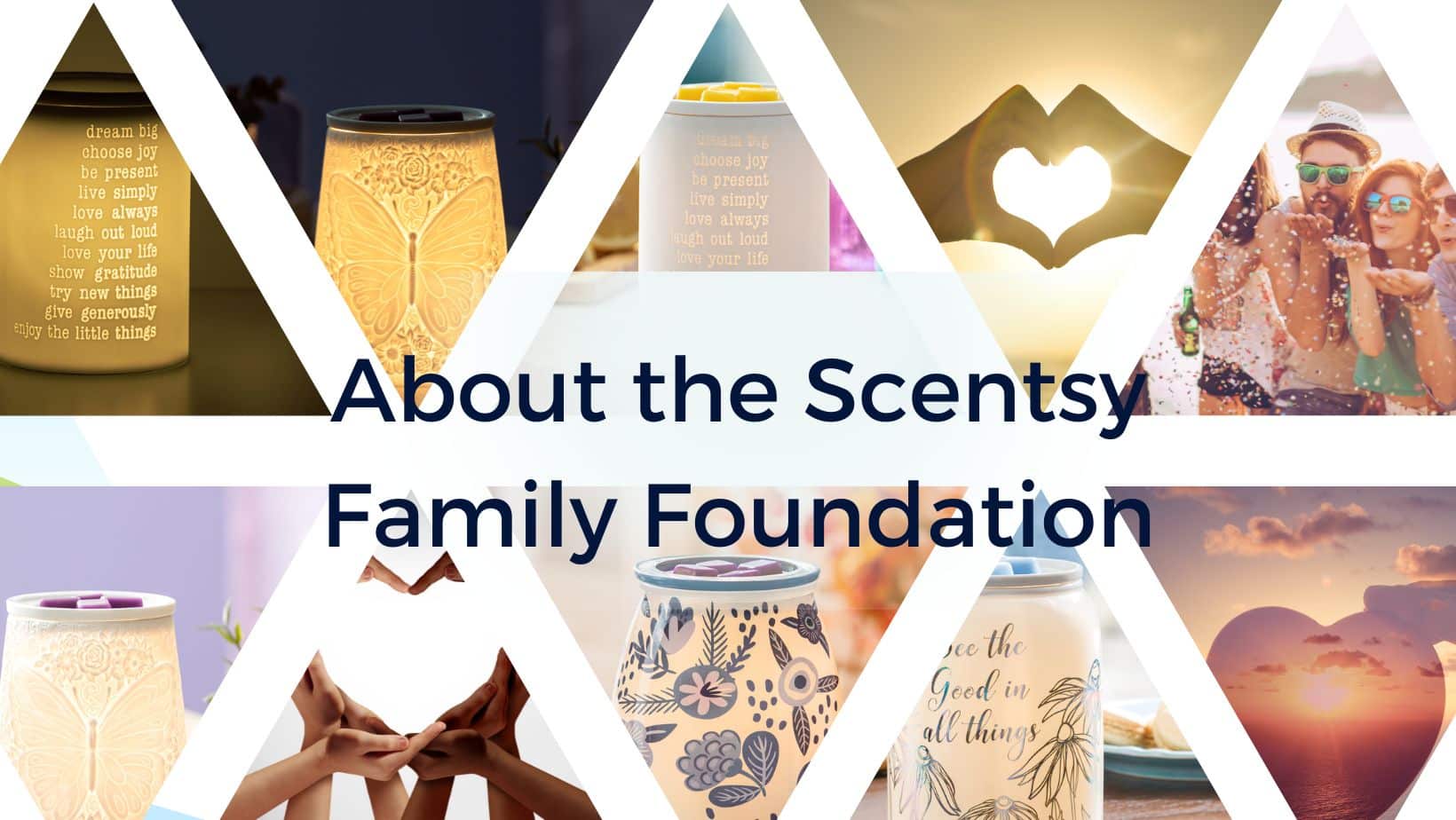 Scentsy is passionate about filling lives with fragrance, but they're also passionate about filling lives with purpose. That's why Scentsy offers a product with a purpose every catalog season through our charitable cause program.
Whether it is a uniquely designed warmer or cuddly Scentsy Buddy, Scentsy donates a portion of each sale to support charities that focus on children, families and communities. When you sell a charitable cause product, you make a difference.
Through the charitable cause program, Scentsy has donated more than $11 million to charities in need. Some of those charities include:
St. Jude Children's Research Hospital
Mental Health America
National Breast Cancer Foundation® and Rethink Breast Cancer
Dave Thomas Foundation for Adoption & Foster Care Adoption in the U.S. and Canada
Make-A-Wish Foundation®
Ronald McDonald House Charities®
And more!
Scentsy Family Foundation
The Scentsy Family Foundation — a 501(c)(3) nonprofit that funds causes focusing on supporting children, building families and strengthening communities. Through the Foundation, Scentsy can expand our impact and extend our giving to help those who need it most. The Foundation is managed by a volunteer board committed to best representing the charitable goals and ideals of Independent Scentsy Consultants and customers.
Charitable cause theme
Every catalog season, we identify a theme to direct the proceeds from our charitable cause product. During the current season with our Simple Reminders Warmer, the theme for the donation is supporting children's development initiatives such as mental health, education and physical well-being.
Funds raised from the Simple Reminders warmer will be donated to nonprofits in the U.S. that share this initiative. All money stays within the country where it was raised.
Vote for causes to support
It's important to us that we give to charities that are the most meaningful to YOU! We want you to get involved, be empowered and help decide where the donations go at the end of each catalog season
Thank you for your generosity!