SCENTSY FRAGRANCE SYSTEMS

Scentsy believes that by creating beautiful fragrances — and the simple systems that release those fragrances into your life — we can lift moods, stir memories and change lives.
Scentsy has three home fragrance systems: Warmers & Wax, Diffuser & Oils, Scentsy Go & Pods.
More to come with the Fall 2019 catalog!
WARMERS & WAX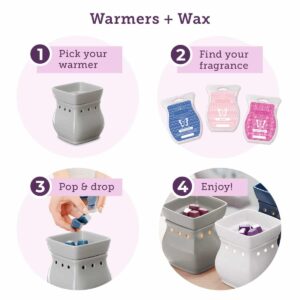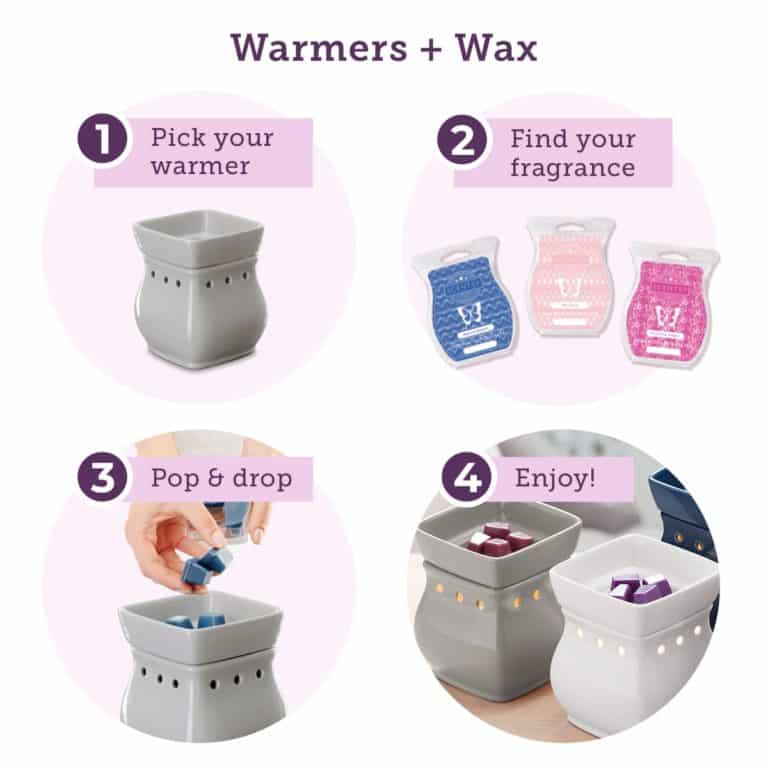 Warmers
Our warmers make gorgeous home décor accents as they fill your life with beautiful scent, simply and safely — minus the flame, soot or smoke!
• Over 100 designs — including mini warmers — to suit every taste and décor. Available with or without illumination!
• Featuring high-quality materials like ceramic, glass and metal, all handcrafted by artisans around the world.
• Finish the look with fun, stylish accessories like colored light bulbs and warmer stands.
• Lifetime warranty!*
Scentsy Wax Bars
• Over 80 available fragrances, so there's something for everyone.
• Fragrances are arranged into families to make it easy to find your favorites.
• Don't miss our Disney-themed fragrances inspired by your favorite characters
DIFFUSERS & OILS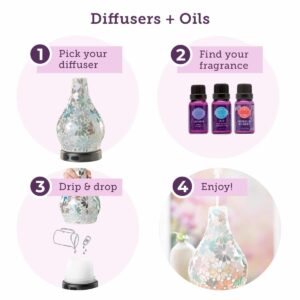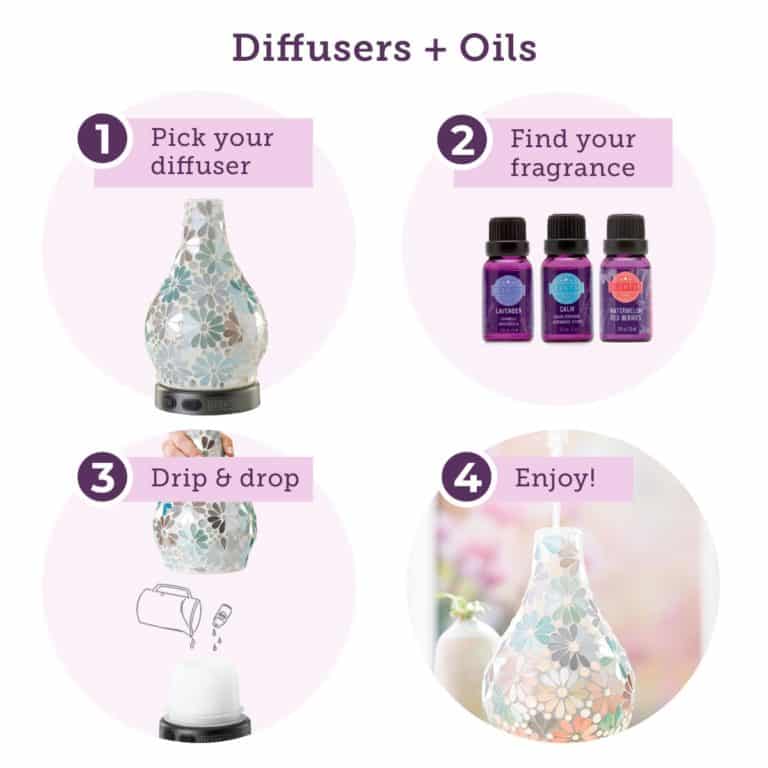 Diffusers
Our beautifully designed ultrasonic diffusers offer the best diffusion rate on the market, so they're ideal for enjoying our gorgeous, all-natural oils.
• Delivers a rich, multisensory experience with adjustable color, light and fragrance strength.
• Large water reservoir allows for up to eight hours of continuous use.
• Three misting options (high, low and intermittent) to control fragrance intensity.
• 16 LED lighting effects in a spectrum of colors. • Instantly (and quietly) fills your space with all-natural, mood-enhancing fragrance. • Available in a variety of modern designs.
• Limited lifetime warranty!*
Scentsy Oils
Crafted from the finest natural ingredients around the globe, our oils offer an elegant fragrance experience in everything from singular scents to more complex blends.
• Essential Oils Harvested from the most aromatic botanicals to deliver a clean, single-note fragrance.
• Essential Oil Blends Handcrafted in partnership with expert cultivators and fragrance designers for a beautiful, complex aroma.
• Natural Oil Blends Naturally derived ingredients and essential oils blended into premium, artisanal fragrances exclusive to Scentsy
SCENTSY GO & PODS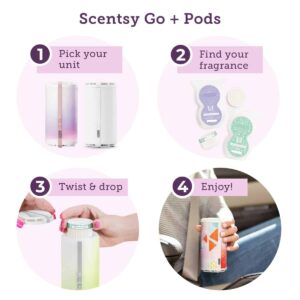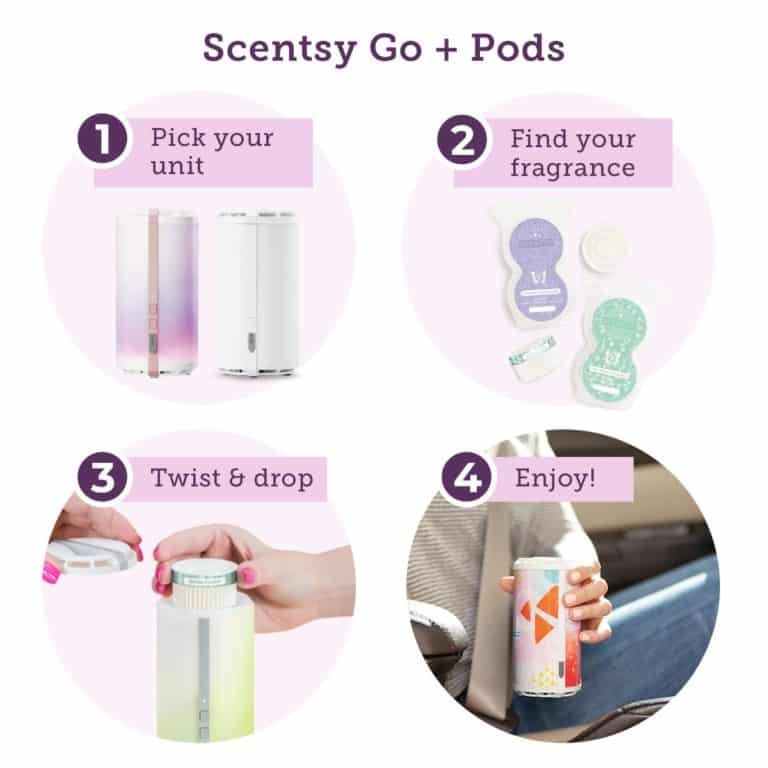 Scentsy Go & Scentsy Go Solid
Our portable Scentsy Go and Scentsy Go Solid units deliver instant, customizable fragrance wherever you roam!
• The built-in rechargeable battery provides hours of travel-friendly fragrance, and charges easily with the included USB cord.
• Instantly fills your space with fragrance.
• Cordless design means you can take it anywhere!
• Want some extra flair? Add a wrap and personalize it to your style!
• Limited lifetime warranty!*
Scentsy Pods
• Each Scentsy Pod provides up to 120 hours of fragrance and can be removed, replaced and reused to match your mood.
• Each pack includes two pods of the same scent.