Tux Penguin Scentsy Warmer and Baby Tux Scentsy Nightlight
Too cute for words, our favorite Penguin "Tux" is back this Holiday Season along with a New Baby Tux Nightlight!!
Available for purchase October 1, 2015…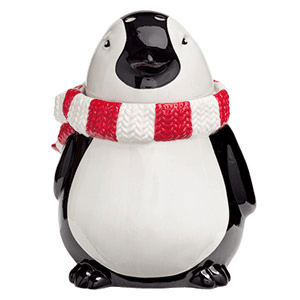 TUX SCENTSY WARMER PREMIUM
Adorned with a cozy red and white striped scarf, this festive friend will brighten up your home all winter long! Lift his head to find the warmer dish nestled inside this three-piece warmer. $35.00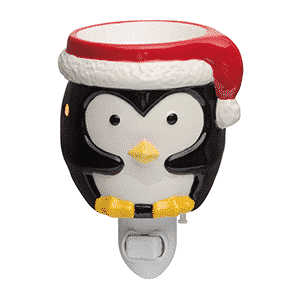 BABY TUX NIGHTLIGHT SCENTSY WARMER
Direct from the North Pole, this miniature penguin has cuteness to spare. $20.00.

Pair with Very Snowy Spruce Scentsy Bar for frosty fun!