SHOP COLLECTIONS + HOLIDAY 🎄
Order soon to receive products in time for Christmas. Restrictions apply. Learn more.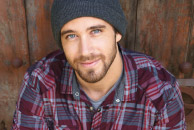 SCENTSY MAN SCENT DESCRIPTIONS :
However, not just for a man – wonderful fragrances for all!
BONFIRE BEACH SCENTSY BAR
Toasted marshmallow smoldering over white flint and sandalwood harmonize with salty sea air and ocean spray.
BUSINESS CASUAL SCENTSY BAR
A fusion of exotic cardamom, intriguing caraway, lively pepper, and fragrant woods with a powdery wisp of orange blossom.
MY DEAR WATSON SCENTSY BAR
Refreshing bergamot contrasted with mint, cedar, and suede. Sophisticated and smart.
MYSTERY MAN SCENTSY BAR
Warm white cedar, green verbena and citrusy bergamot in a perfectly spiced, sensual fragrance.
SHAKA SCENTSY BAR
Classically cool: rich sandalwood infused with a splash of bergamot and lime
***FRAGRANCES MAY BE AVAILABLE IN ~ SCENTSY SCENT BARS, SCENTSY TRAVEL TINS, SCENTSY SCENT PAKS, SCENTSY HAND SOAP, SCENTSY CIRCLES, SCENTSY CAR BARS, SCENTSY ROOM SPRAYS, SCENTSY LAUNDRY, SCENTSY CLEAN***
Also available ~ NEW SCENTSY GROOM COLLECTION!