One of my favorite Scentsy combinations, for Heart lovers!
Update: Heartfelt Warmer to be discontinued Spring / Summer 2016!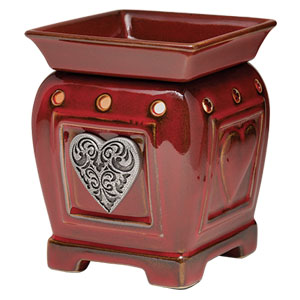 HEARTFELT SCENTSY WARMER PREMIUM
Heartfelt's ornate silver medallion floats in a glossy red sea of embossed hearts. $35.00

SOLD OUT!
Also Available, Scentsy Heartfelt Nightlight, the perfect companion to the Full Size Warmer.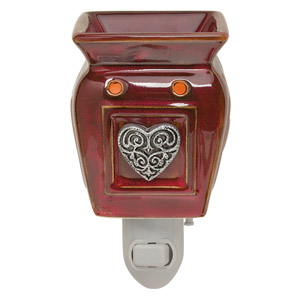 HEARTFELT NIGHTLIGHT SCENTSY WARMER
Heartfelt's ornate silver medallion floats in a glossy red sea of embossed hearts. $20.00

Order Both Warmers using the Perfect Scentsy Companion Premium System – includes 3 Wax Bars for $60.00