SHOP COLLECTIONS + HOLIDAY 🎄
Order soon to receive products in time for Christmas. Restrictions apply. Learn more.
Scentsy's previous December 2015 Warmer of the Month is now part of the regular Scentsy Catalog lineup!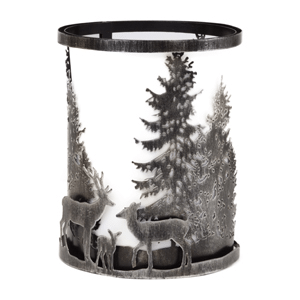 FOREST MEADOW SCENTSY WARMER WRAP ONLY
A family of deer amble amidst towering firs in a beautifully detailed forest scape that brings nature's tranquility indoors. $15.00
Do you need a Silhouette Scentsy Warmer? Purchase the Wrap with the Travertine Silhouette Scentsy Warmer or the Etched Core Warmer for $43.00.