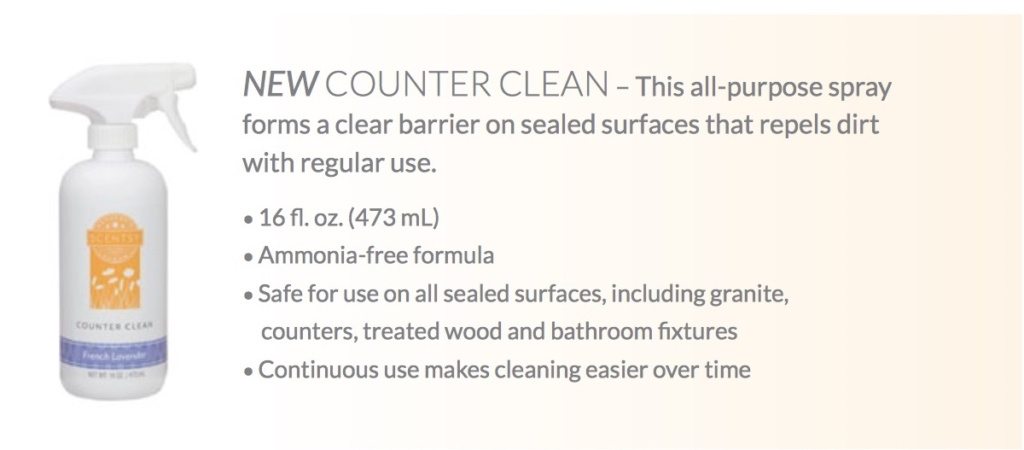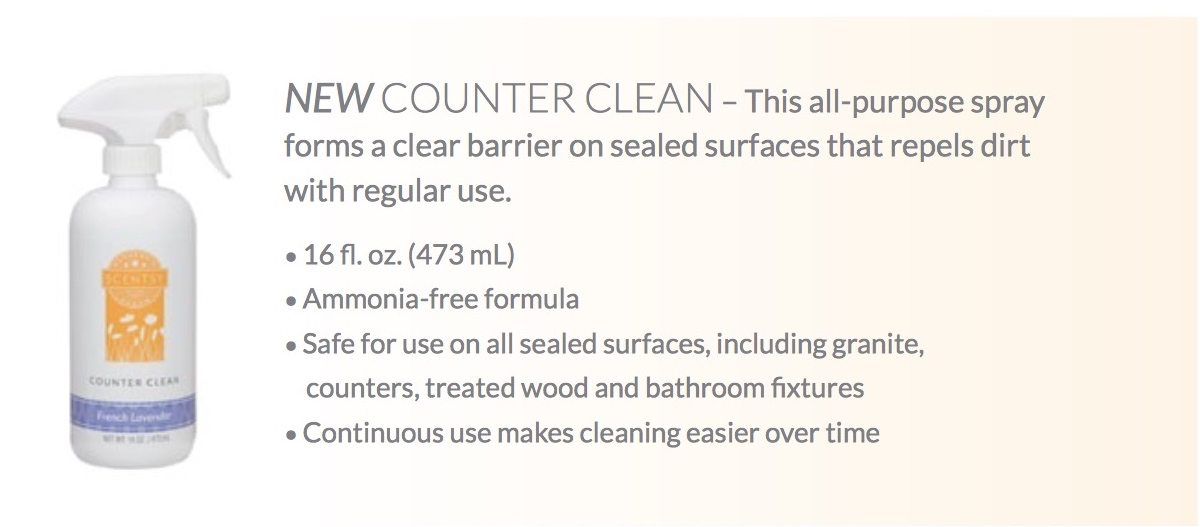 SCENTSY COUNTER CLEAN
This all-purpose spray forms a clear barrier on sealed surfaces that repels dirt and gets stronger with regular use. $10.00 each
Counter Clean FAQ
What is Counter Clean?
Counter Clean is an ammonia-free, multi-surface spray that gets stronger over time to protect surfaces and prevent dirt and grime from adhering.
Are there advantages to using Counter Clean over conventional multipurpose cleaners?
Yes. Counter Clean is formulated to make cleaning easier with continued use and features amazing Scentsy fragrance.
Is Counter Clean safe for all surfaces?
Counter Clean is safe for use on all sealed surfaces, including granite, counters, treated wood and bathroom fixtures.
Can I use it in my car?
Yes. Counter Clean is safe to use on hard surfaces in car interiors.
Is it safe to use around children and pets?
Yes, if normal safety precautions are followed. Keep out of reach of children and pets to avoid ingestion.
Is Counter Clean tested on animals?
No.
Does it contain antibacterial or disinfecting ingredients?
No. The product is formulated for daily maintenance and cleanup, not deep cleaning.
Is it non-toxic?
No. As with any household cleaner, Counter Clean should not be inhaled or ingested.