Scentsy Toffee Butter Crunch Bar ~ October 2015 Scent of the Month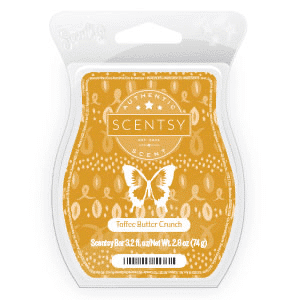 TOFFEE BUTTER CRUNCH SCENTSY BAR
Salted caramel glaze, candied walnuts, toffee and vanilla bean. All the ingredients for a delectable sensory confection are here in one sweet, intoxicating fragrance you'll savor all season long!
$5.00 $4.50 for the Month of October 2015.
This delicious scent will be available starting October 1, 2015.