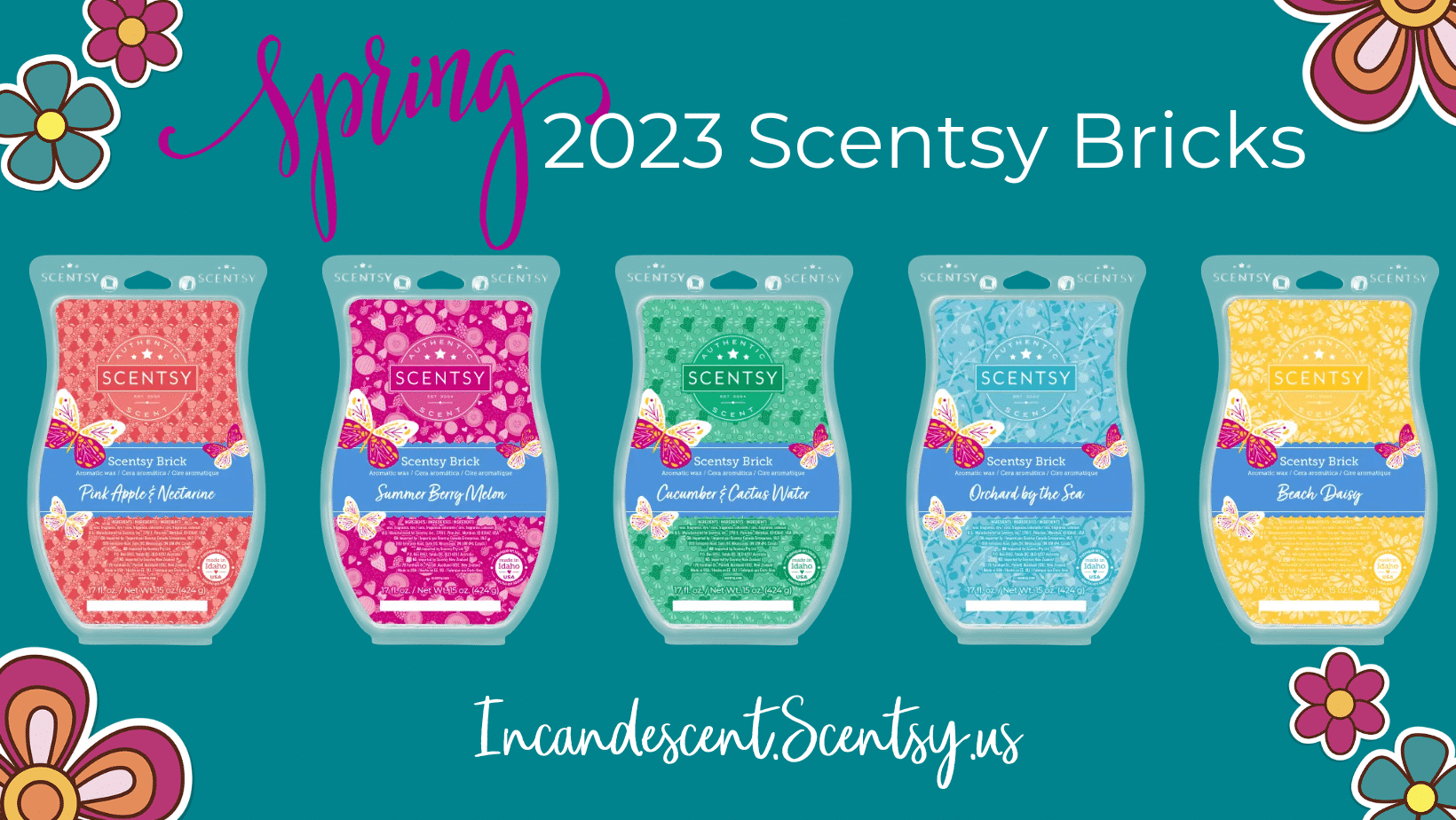 Scentsy Spring 2023 Wax Brick Collection
Five times the size of a Scentsy Bar, Spring Scentsy Bricks celebrate the best of this time of year: open windows, lively blooms and fresh fruits. Available while supplies last.
Scentsy Brick Fragrances include: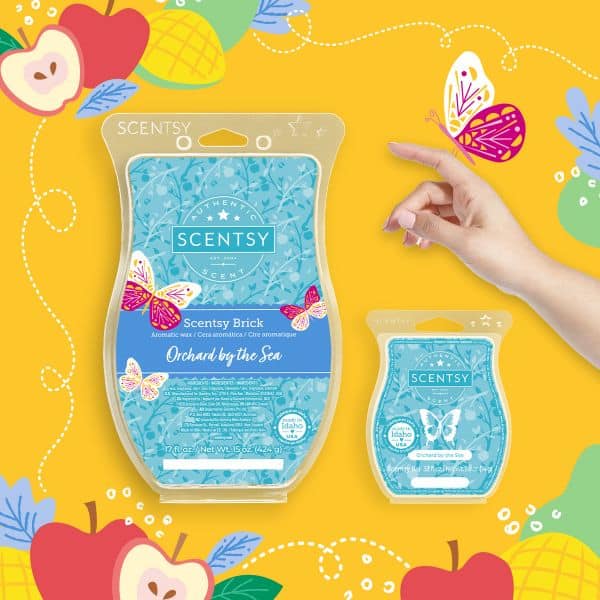 $24 each / Bundle 2 for $40
Beach Daisy
Honeydew melon, wild daisies and green apple make a bouquet of fresh-picked paradise.
Cucumber & Cactus Water
Crisp cucumber wades into refreshing cactus water and sea salt
Pink Apple & Nectarine
Pink apple and golden nectarine dance in a field of wild poppies with lush sugarcane.
Orchard by the Sea
An apple orchard flourishes beneath sea salt skies with whispers of crisp linens and green mango.
Summer Berry Melon
Casaba melon, strawberry, raspberry and pineapple burst on the scene in a fruity and fun sensation.
Scentsy Brick fragrances will be available to add to Scentsy Club as a Scentsy Bar starting March 10th