SHOP COLLECTIONS + HOLIDAY 🎄
Order soon to receive products in time for Christmas. Restrictions apply. Learn more.

🎃 September 2020 Warmer & Scent of the Month 👻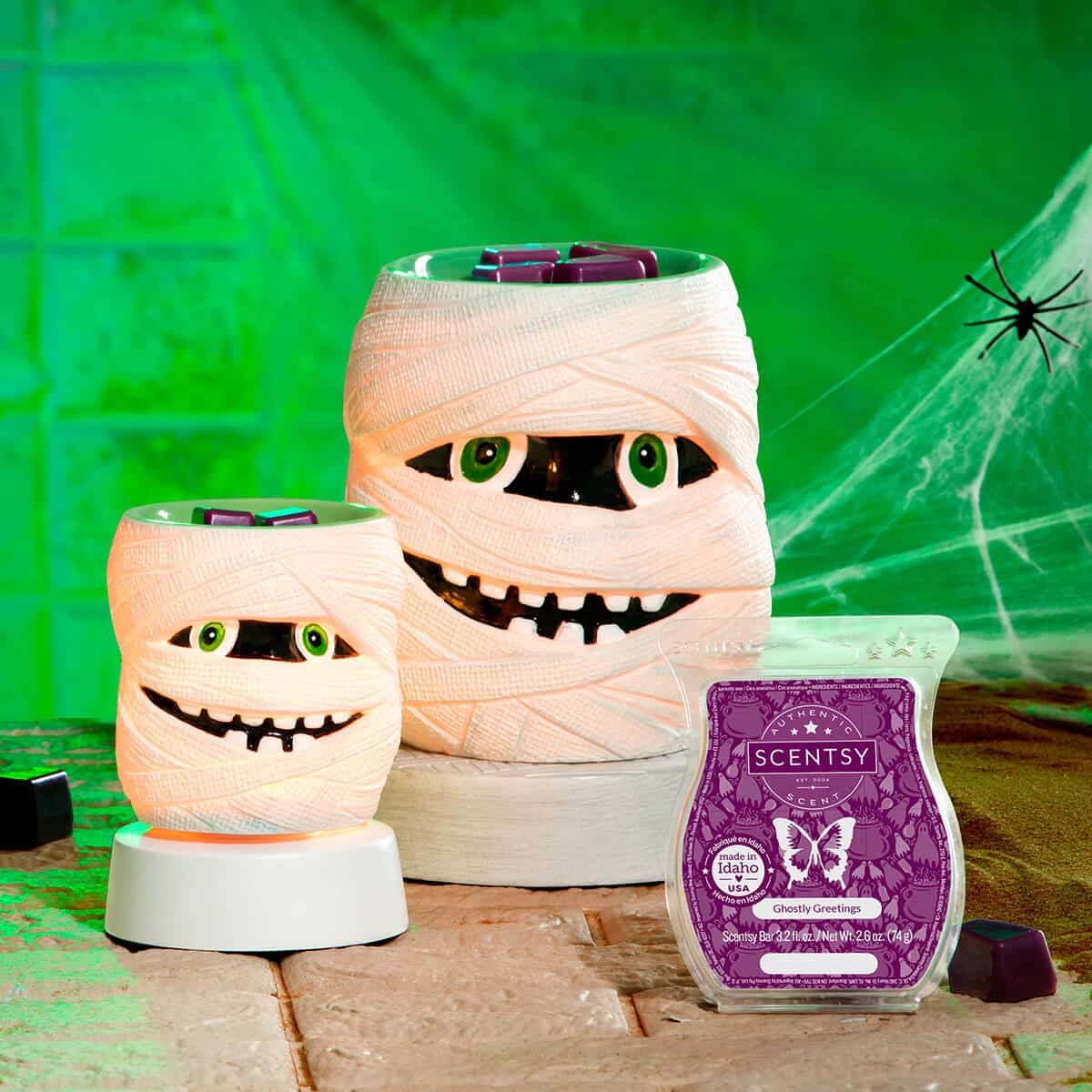 Under Wraps Mummy Full Size Scentsy Warmer
With his big green eyes and toothy grin, this little mummy is so cute it's scary. G6″ tall, 25W bulb
$40.00 ON SALE FOR $36.00 in September
Under Wraps Mummy Mini Warmer
This little guy takes after his mummy. G3.5″ tall, 15W bulb ceramic
Under Wraps Mini Scentsy Warmer $20.00 ON SALE FOR $18.00 in September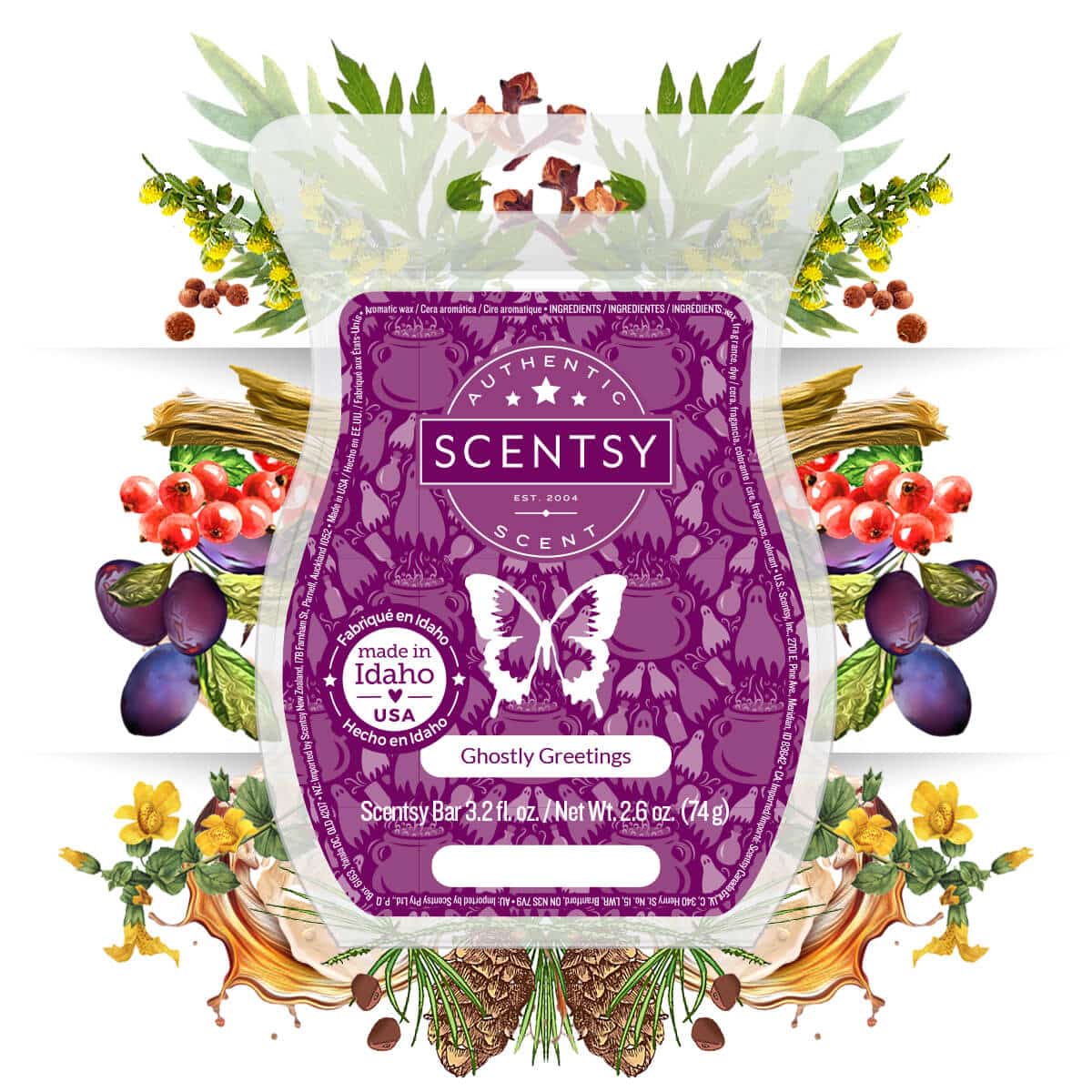 Spooky black plum, spiced berry and a dash of bourbon are brewed in a cauldron and ready to beckon you in
On sale the Month of September 2020
Scentsy Bar $6, $5.40 Room Spray $8, $7.20 Scent Circle $3, $2.70
On Sale Starting September 1st.
*Discounts do not apply to Combine & Save.