Scentsy 2021 Scents of the Season Wax Collection – Shop 11/15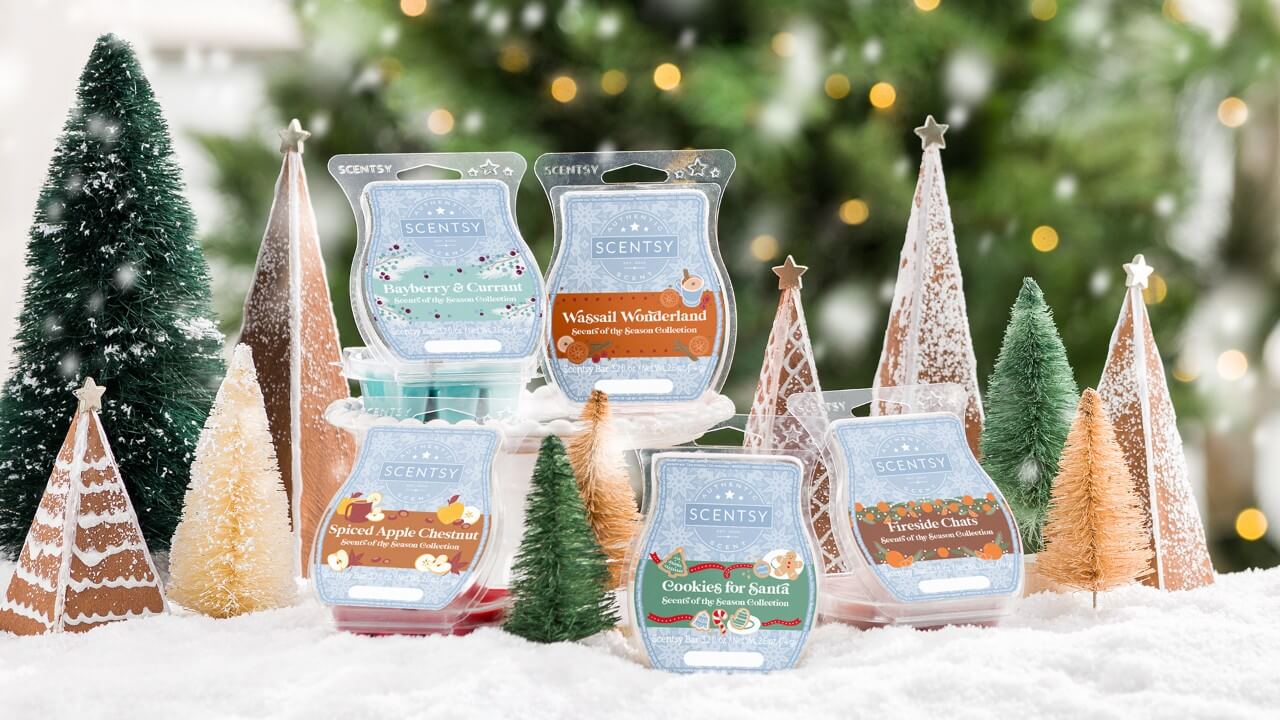 SCENTSY SCENTS OF THE SEASON 2021 | SHOP 11/15
 Scents of the Season Wax Bundle, $25
All five Scents of the Season Scentsy Bars bundled in a decorative box
Individual Bars: $6.00 each
New! Bayberry & Currant Scentsy Bar: A wreath of peppery bayberry and fresh juniper adorned with bright currant.
Cookies for Santa Scentsy Bar: Treat the man in the red suit to baked sugar cookie topped with brown sugar and a sip of milk.
New! Fireside Chats Scentsy Bar: Shaved nutmeg and blood orange warmed by cinnamon and smoldering embers.
New! Spiced Apple Chestnut Scentsy Bar: Apple and maplewood simmer in a festive spiced rum.
Wassail Wonderland Scentsy Bar: Orange zest, lemon peel and cinnamon stick over fresh fir needles.
Slide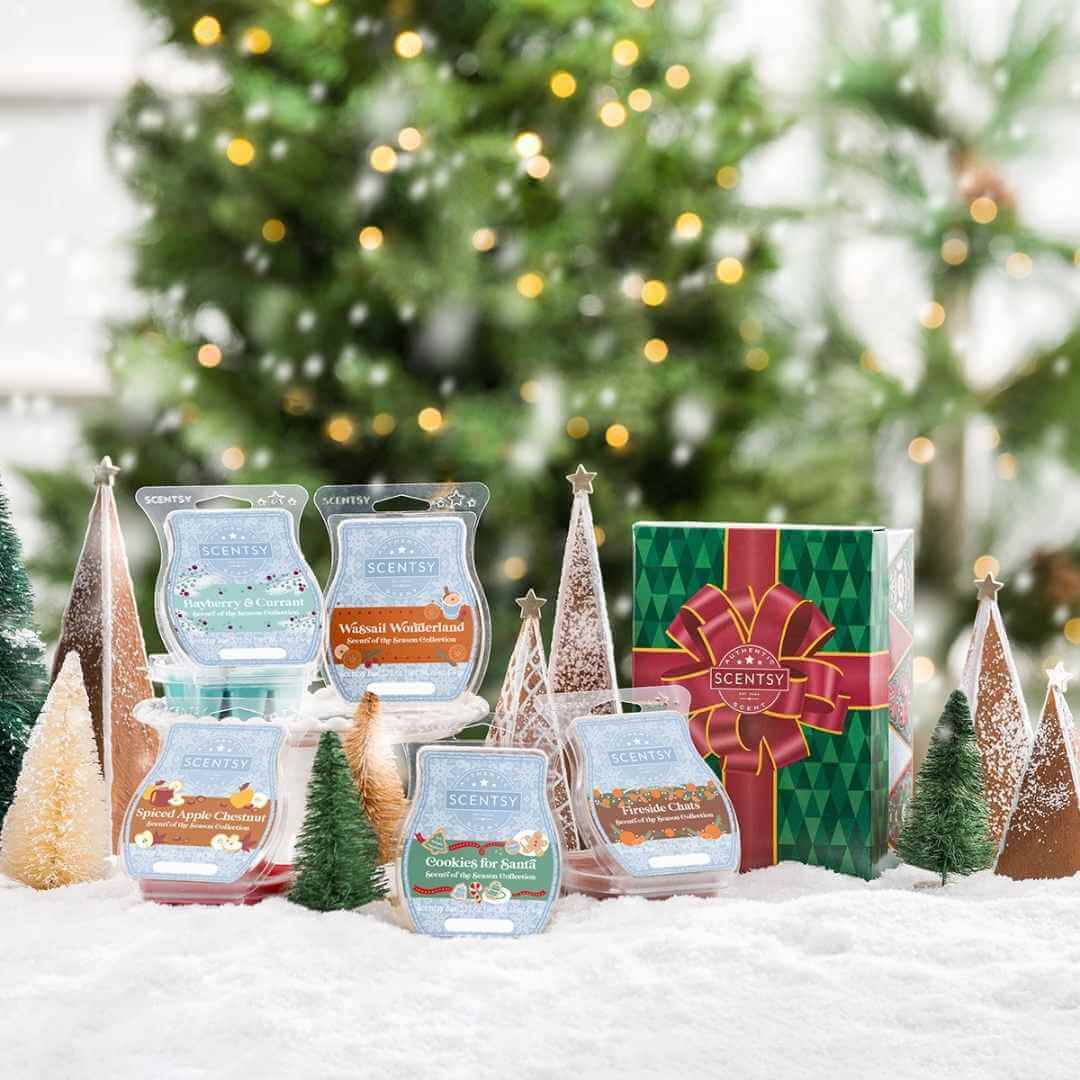 Scentsy Club: Always Get My Bar
Beginning Nov. 15, the Scents of the Season Wax Collection fragrances can be added to a Scentsy Club subscription as individual bars through the Always Get My Bar perk. Bars can be added to subscriptions within 30 days of launch, or as long as fragrances are available, whichever lasts longer.