SCENTSY REVIEWS

We have added Reviews of Scentsy Products to our site.  Please search our site for the product you are looking for, and either leave a review for a product you have purchased or read the current reviews.  
Click on the Review tab of the product, you can choose to leave a review or read the comments.
Example: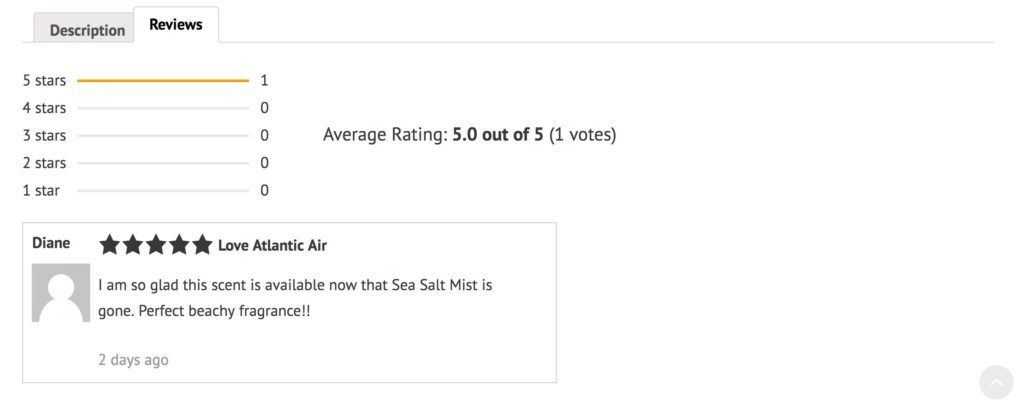 We really value your feedback.  To avoid spam, all reviews are pending before being posted to the site.  Reviews can be a useful tool to help you make a purchase, they are subjective(one person's opinion may not agree with your own), however, they may help with making your decision.
We will try to provide as much information as possible on a Scentsy product(technical and descriptive) to help you feel comfortable and able to make a purchase with confidence.
Also, please feel free to contact us to with any questions. Thank you 🙂
[aws_search_form]