Scentsy Party – January 2019 – Double Half-price Host Rewards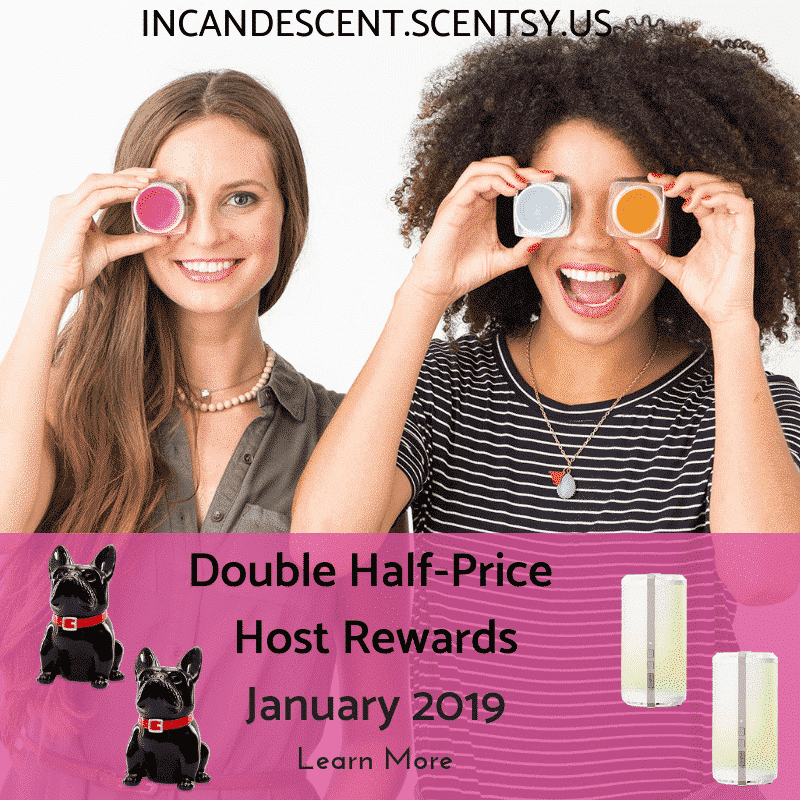 Scentsy Double Half Price Host Rewards January 2019
Get the new year started with additional half-price items with Scentsy!
Here's the scoop:
Any party that closes by Jan. 31 with at least $200 in sales qualifies.
Products over $85 still require two half-price items to save 50 percent.
Licensed products — such as Disney, Campus Collection Warmers, Major League Baseball ™ Collection Warmers and charitable cause products — and select Bundle & Save offers are not eligible for Host Rewards or Double Half-Price Host Rewards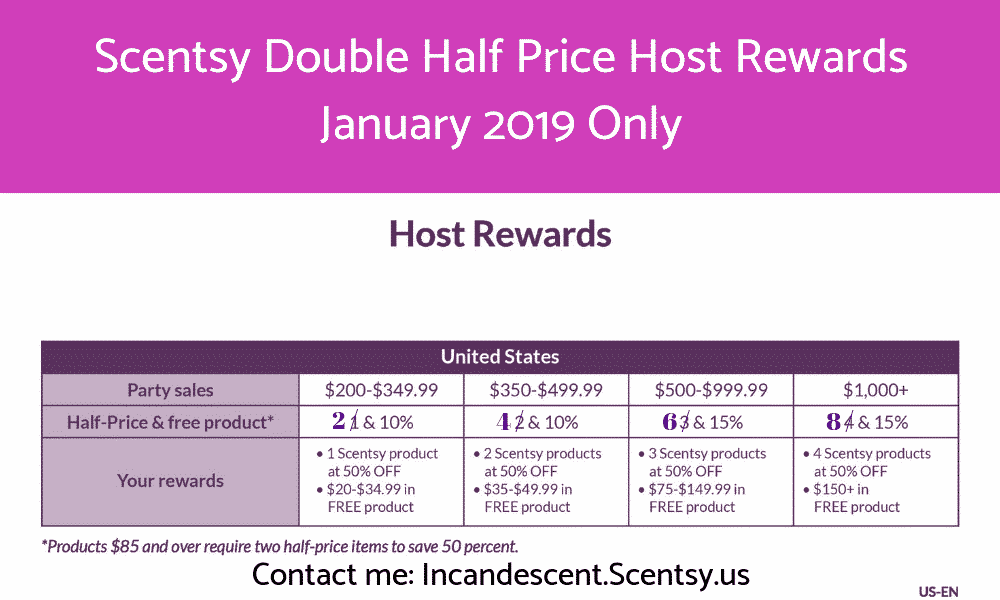 ****See the chart above for details****
You can earn Double Half-Price Host Rewards from Jan. 1-31, 2019.
*Some product exclusions apply.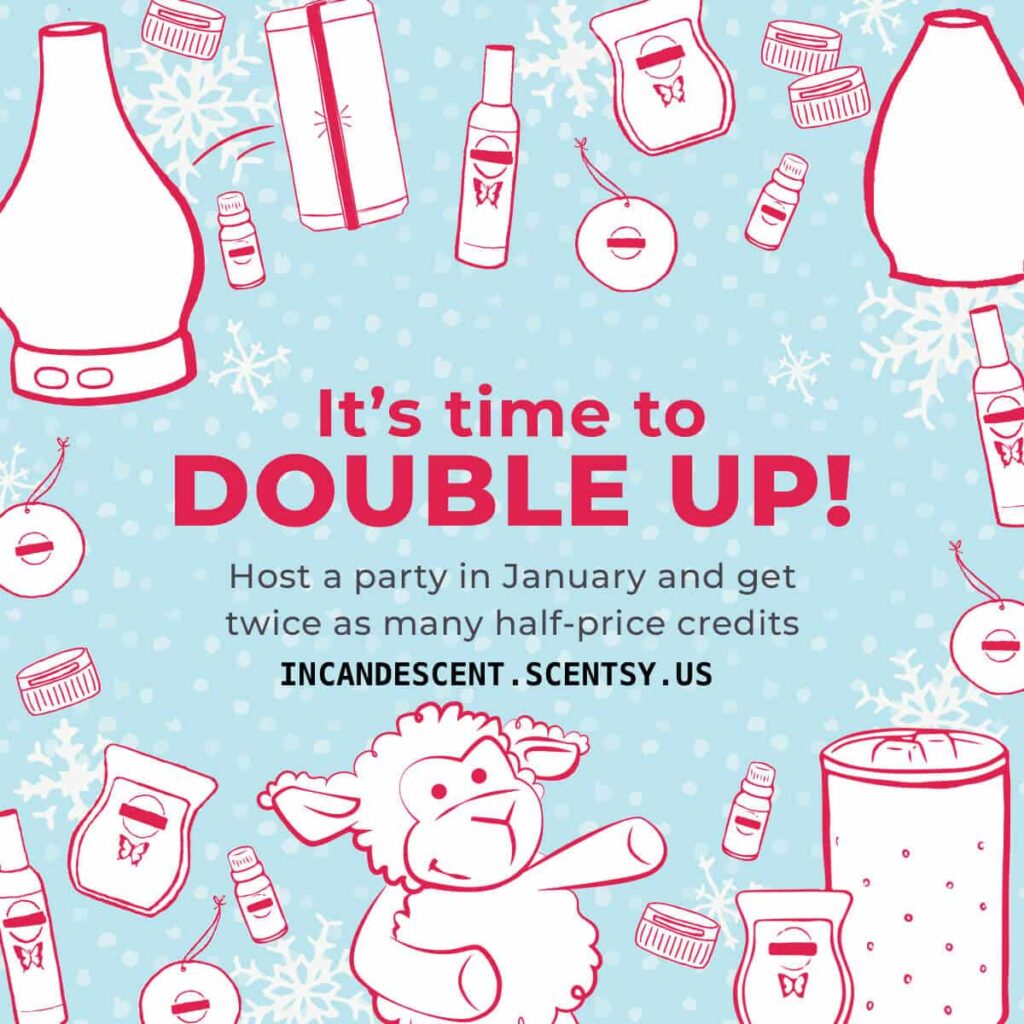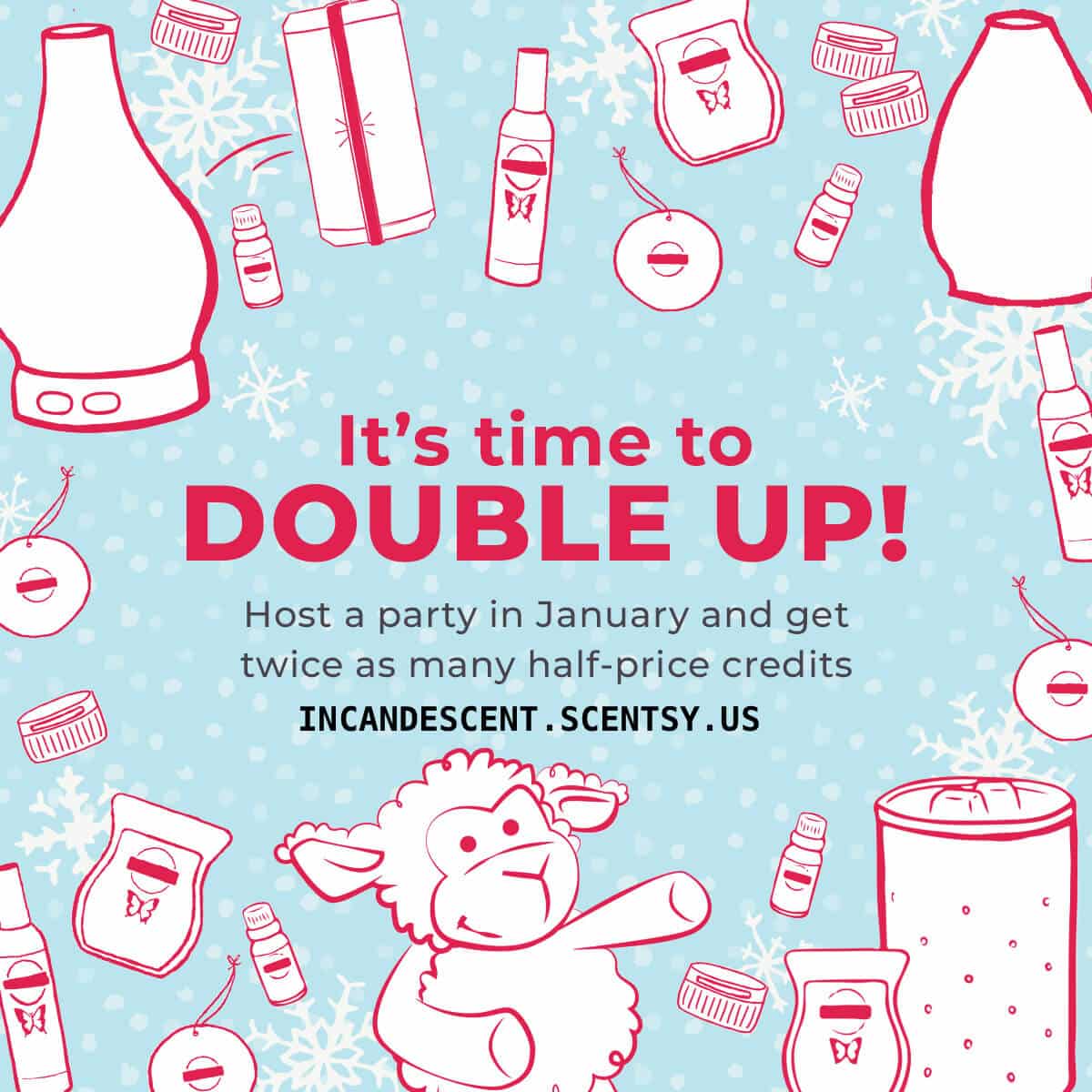 What's Your Party Style?
I can help you choose your party experience, and you're on your way:
Invite friends over for a cozy night in.
Host an open house for friends and family.
Take the party everywhere you go with convenient basket party.
Have a party through Facebook and invite everyone to shop your party ONLINE! 
Have your own personal party – just for you!