SHOP COLLECTIONS + HOLIDAY 🎄
Order soon to receive products in time for Christmas. Restrictions apply. Learn more.
Update: 9/15/16: Scentsy Let it Snow Warmer will be available with the Scentsy 2016 Holiday Collection for a limited time, while supplies last! $35.00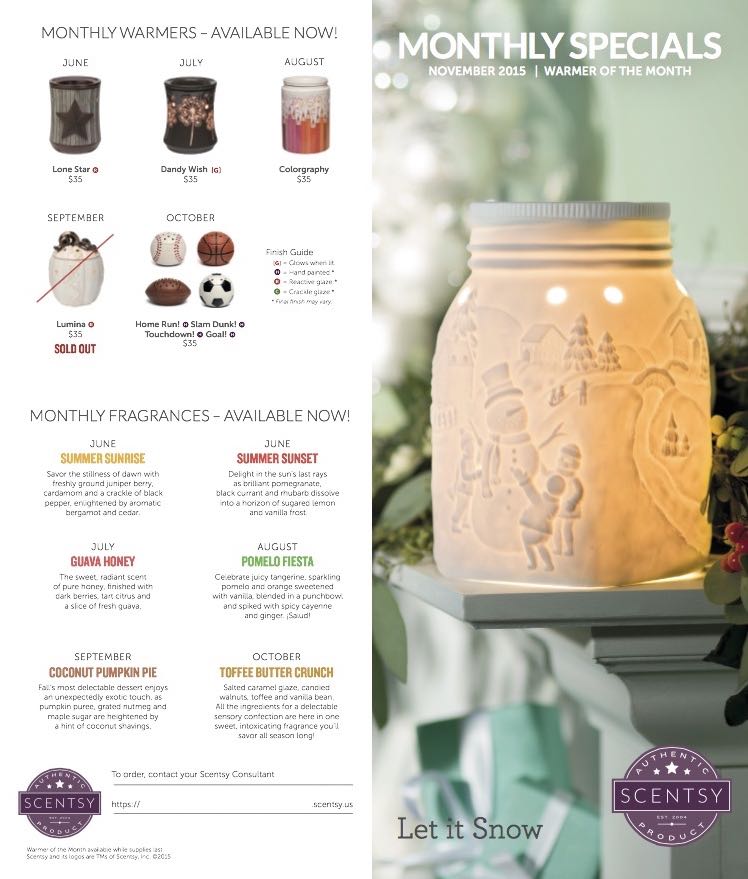 Scentsy November 2015 Warmer of the Month ~ Let it Snow!  Beautiful glowing Mason Jar for Winter!
Build a magic snowman with glee, hang colorful ornaments on the tree, go winter sledding for the thrill, find warmth in your cottage on the hill. Like a snow sculpture crafted in precious detail, Let it Snow depicts four wondrous holiday scenes plucked right from a child's sweet dream.
Buy Online for $31.50 (10% OFF) starting November 1, 2015 WHILE SUPPLIES LAST through November.