***UPDATE***
The Road Less Traveled Scentsy Warmer is now going to be in the Scentsy Fall Winter 2016 Lineup! Available starting September 1, 2016!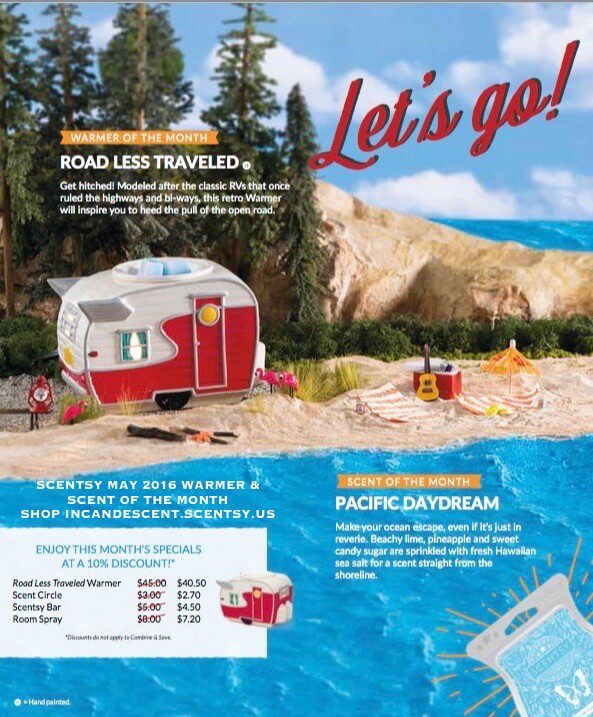 ---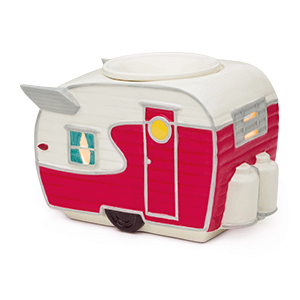 The Scentsy 2016 May Warmer of the month ~ ROAD LESS TRAVELED
Get hitched! Modeled after the classic RVs that once ruled the highways and bi-ways, this retro Warmer will inspire you to heed the pull of the open road.
**This warmer lights up using a 25w bulb to warm the wax**
$45.00
Just received the Warmer and Scent of the Month today.  Oh my gosh, the Road Less Traveled Warmer is TDF cute!! I never really thought I would like it this much and it is hugely popular!  The Pacific Daydream scent is a very water garden type of scent to me, not very perfumey, which I really like.  Check out my Youtube video(which I am still trying to figure out!):
Thanks for watching!