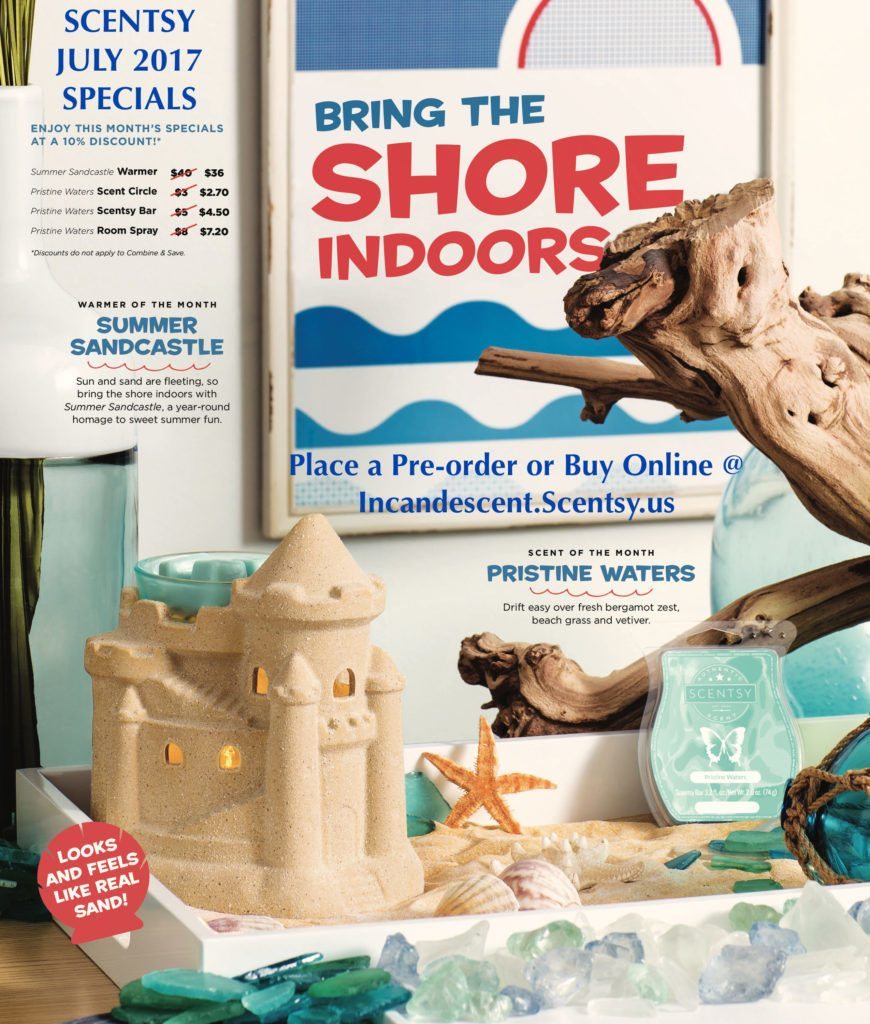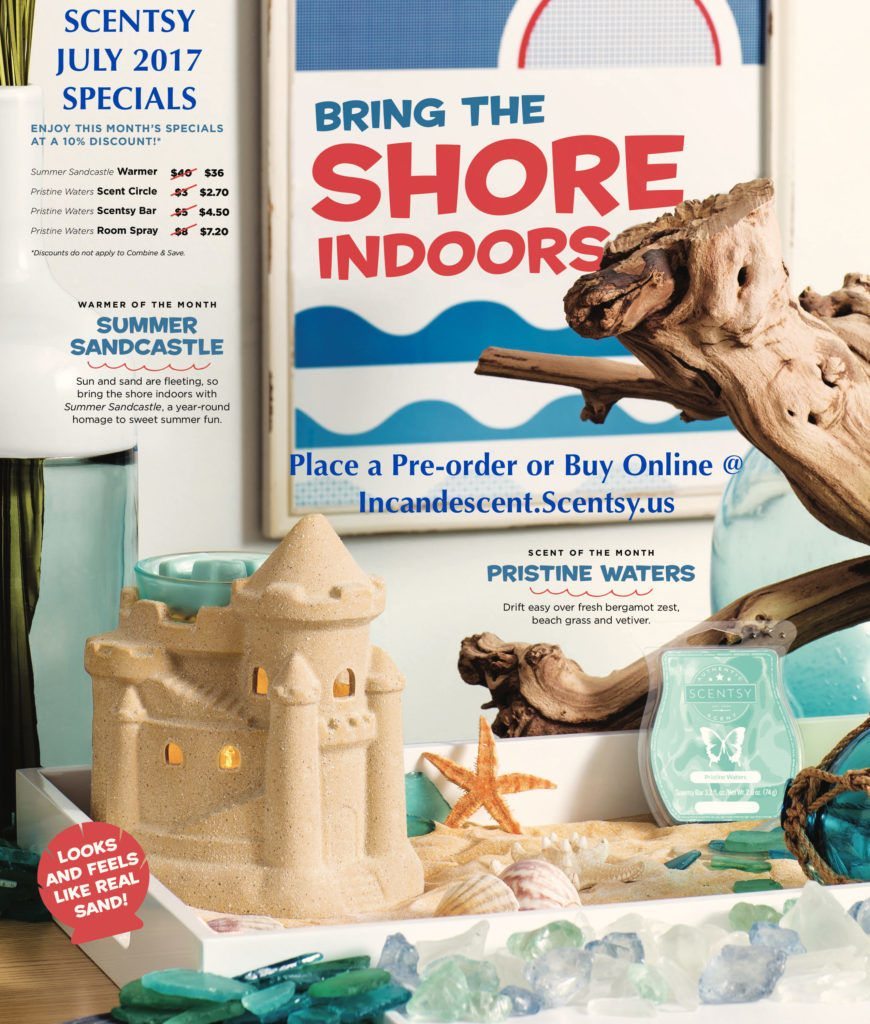 On sale the Month of July 2017
Scentsy Bar $5, $4.50 Room Spray $8, $7.20 Scent Circle $3, $2.70
 On Sale Starting July 1st through the month of July while supplies last!
*Discounts do not apply to Combine & Save.
Here are some in real life pictures of the Summer Sandcastle Scentsy Warmer. This is going to be REALLY popular, and so adorable. If you're into beach decor, this is perfect.  The texture is just like sand, and it glows so nicely – the light hits the textures of it and the dish is a light teal hue(kind of like Entwine color, but the bowl is a little smaller).  Pristine Waters is a beach scent, very strong and I think a bit on the musky side.  I think those that liked Sea Salt Mist will like this one a lot.  If you're interested in this warmer, I would strongly recommend a pre-order , I think this is going to sell fast(IMO).  Approx Dim. 7.75″ Tall at highest point(peak of castle), approx. 6″ wide at it's widest point.