SHOP COLLECTIONS + HOLIDAY 🎄
Order soon to receive products in time for Christmas. Restrictions apply. Learn more.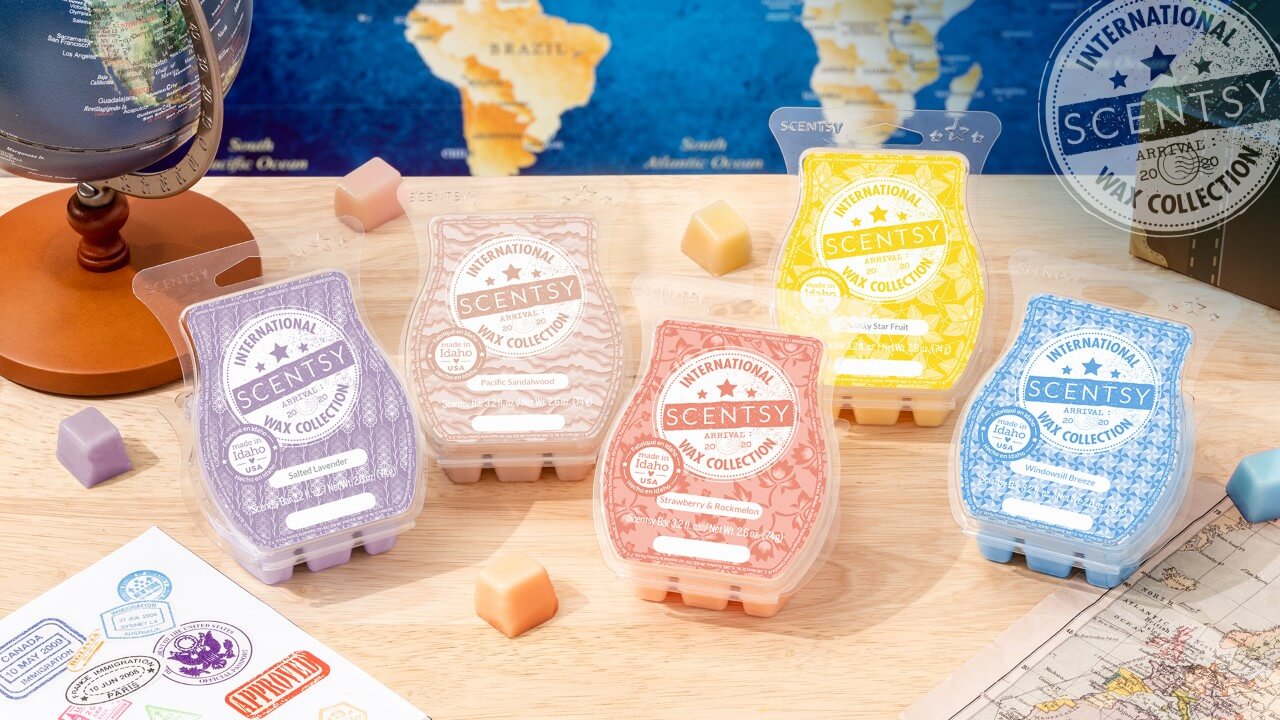 ONLY AVAILABLE IN SCENTSY CLUB FOR A LIMITED TIME AS INDIVIDUAL BARS
Get out your fragrance passport and get ready to experience a selection of Scentsy's bestselling regional fragrances from around the world.
Did you know that our many international markets have different preferences when it comes to the fragrances they enjoy? But often times, there's a fragrance that really catches the attention of another region, so customers in other markets start asking for it, too!
The International Wax Collection includes five of the bestselling Scentsy Bars from other regions. Bars can be purchased individually, or in a bundle for $25.
Check out the fragrances:
Lucky Star Fruit: This sunny pop of orange, apricot and starfruit is a sweet wish come true. (Popular in Europe and Australia/New Zealand)
Pacific Sandalwood: Creamy vanilla cashmere and cozy cotton drift over an expanse of warm Pacific sandalwood. (Popular in Australia/New Zealand)
Salted Lavender: Classic English lavender mingles with ocean minerals and timberwood for a salty twist on tradition. (Popular in Europe and Australia/New Zealand)
Strawberry & Rockmelon: Rockmelon, strawberry jam and a whisper of hibiscus shape a sweet, sunny fragrance sure to have your senses singing in tune. (Popular in Australia/New Zealand)
Windowsill Breeze: Fresh clean breeze flutters through crisp linen in a perfect spring moment. (Popular in Europe and Australia/New Zealand)