SHOP COLLECTIONS + HOLIDAY 🎄
Order soon to receive products in time for Christmas. Restrictions apply. Learn more.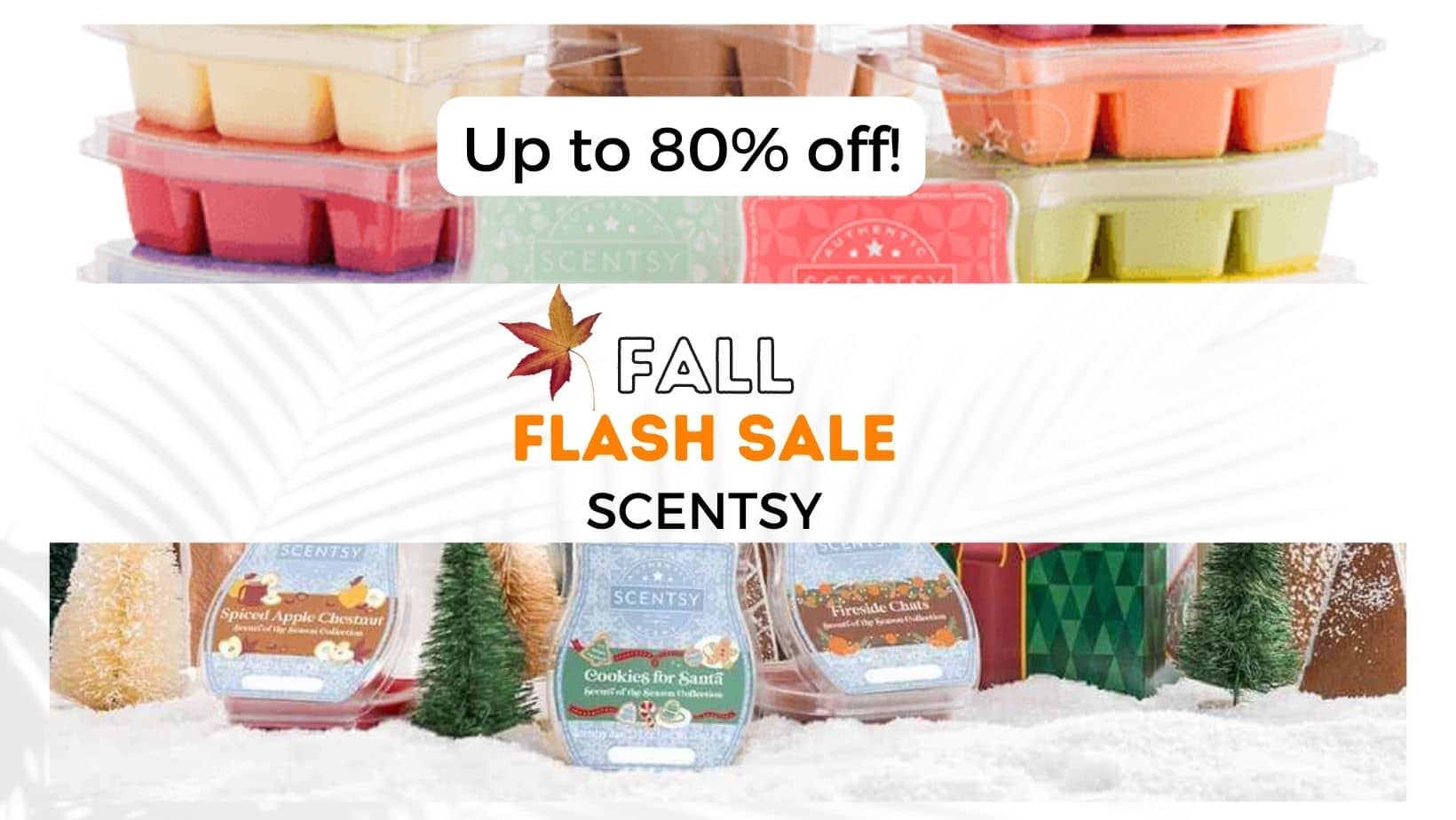 Scentsy Flash Sale
The Flash Sale has ended, thank you for shopping.
Tons of Great products at deep discounts including Disney!
To help make room for all the exciting new things we have coming up, we're having a 24-hour sale with up to 80% off select products! Located under Specials.
The sale will run from 8 a.m. PT Wednesday, Oct. 12, through 8 a.m. PT Thursday, Oct. 13, or while supplies last.
Products
Some of the exciting sale features include clearance products at a deeper discount during the sale. Plus, we're offering three 10-bar bundles available exclusively through this sale:
Feeling Sunny Scentsy Bar Bundle ($30):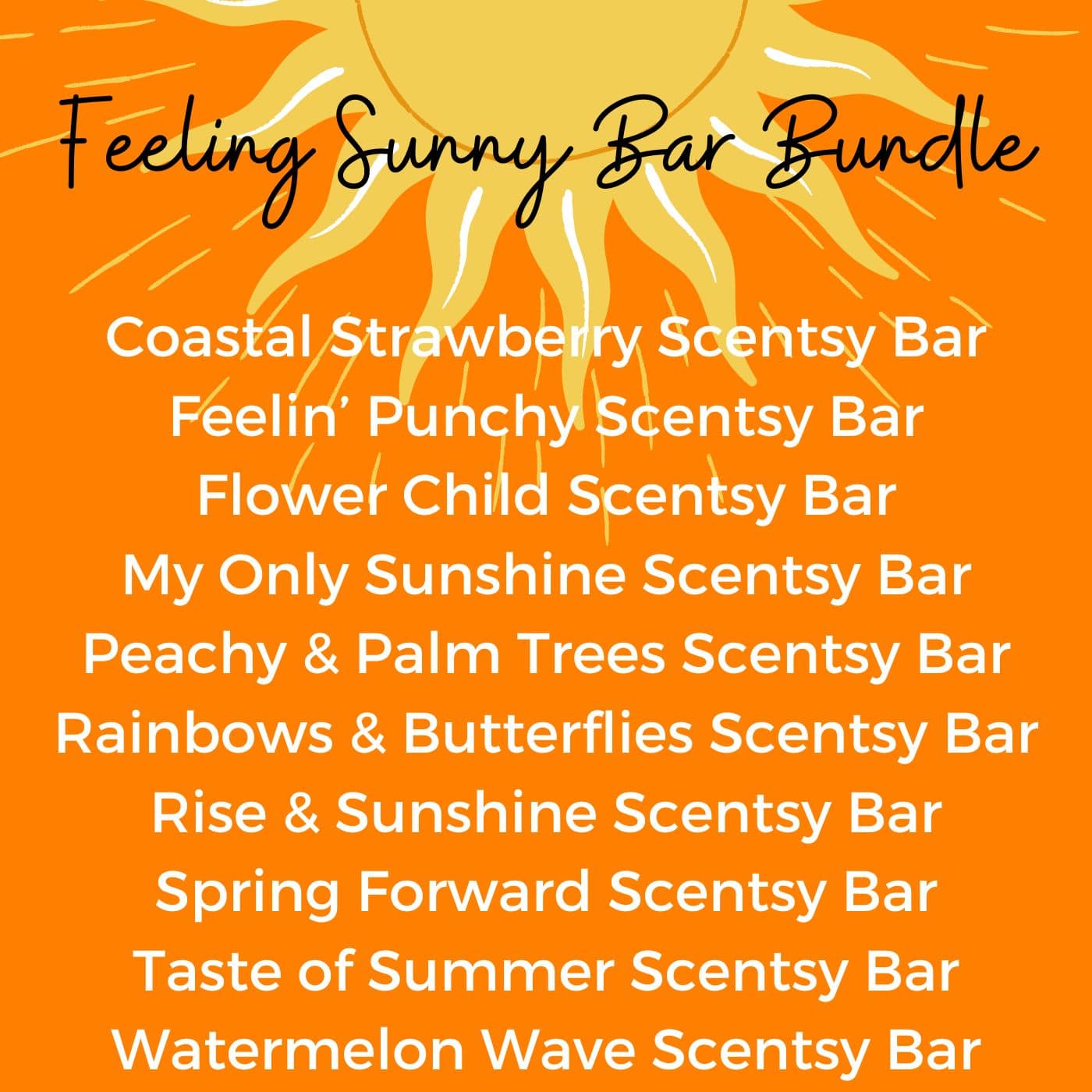 Coastal Strawberry Scentsy Bar
Feelin' Punchy Scentsy Bar
Flower Child Scentsy Bar
My Only Sunshine Scentsy Bar
Peachy & Palm Trees Scentsy Bar
Rainbows & Butterflies Scentsy Bar
Rise & Sunshine Scentsy Bar
Spring Forward Scentsy Bar
Taste of Summer Scentsy Bar
Watermelon Wave Scentsy Bar
Harvest Scentsy Bar Bundle ($30):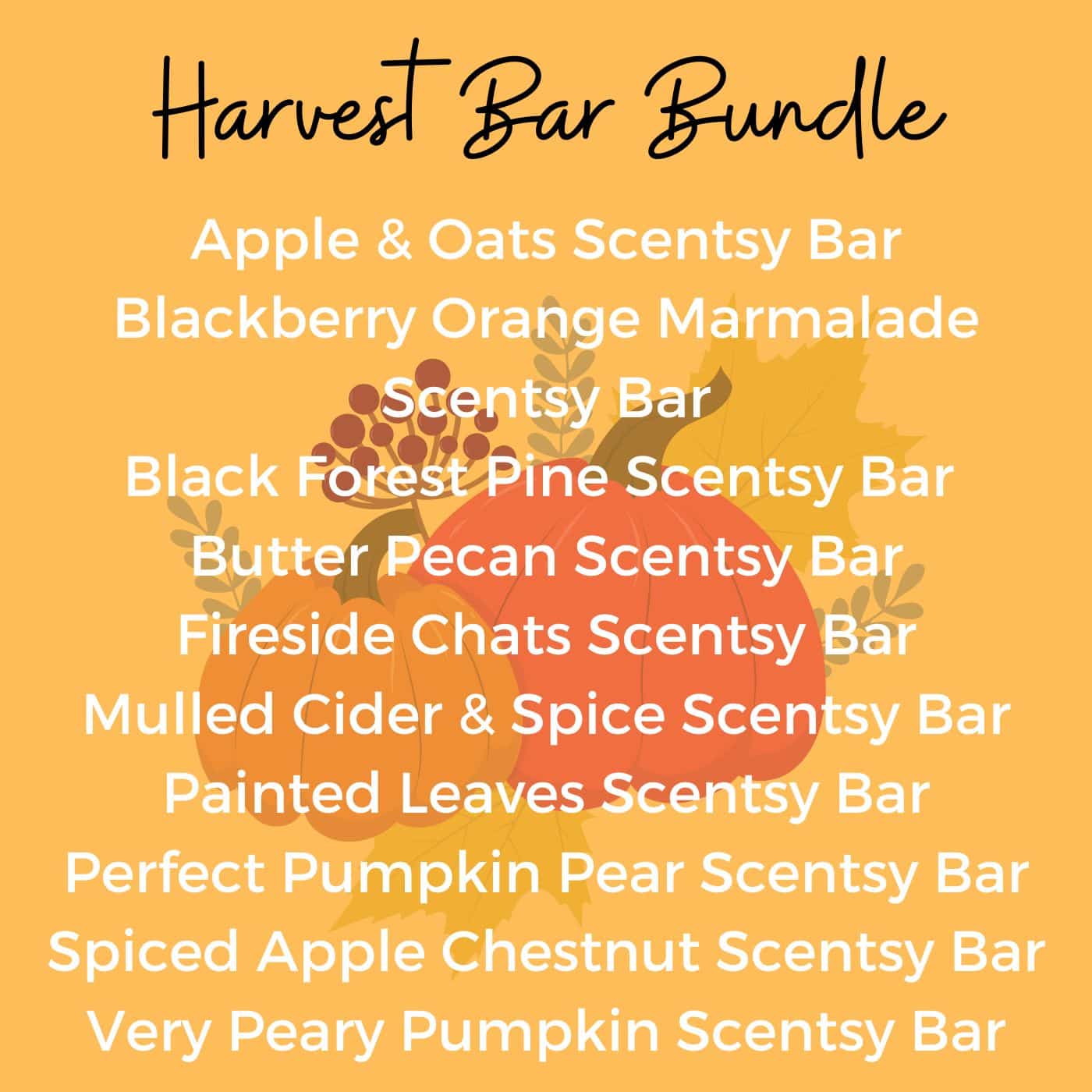 Apple & Oats Scentsy Bar
Blackberry Orange Marmalade Scentsy Bar
Black Forest Pine Scentsy Bar
Butter Pecan Scentsy Bar
Fireside Chats Scentsy Bar
Mulled Cider & Spice Scentsy Bar
Painted Leaves Scentsy Bar
Perfect Pumpkin Pear Scentsy Bar
Spiced Apple Chestnut Scentsy Bar
Very Peary Pumpkin Scentsy Bar
Holiday Scentsy Bar Bundle ($30):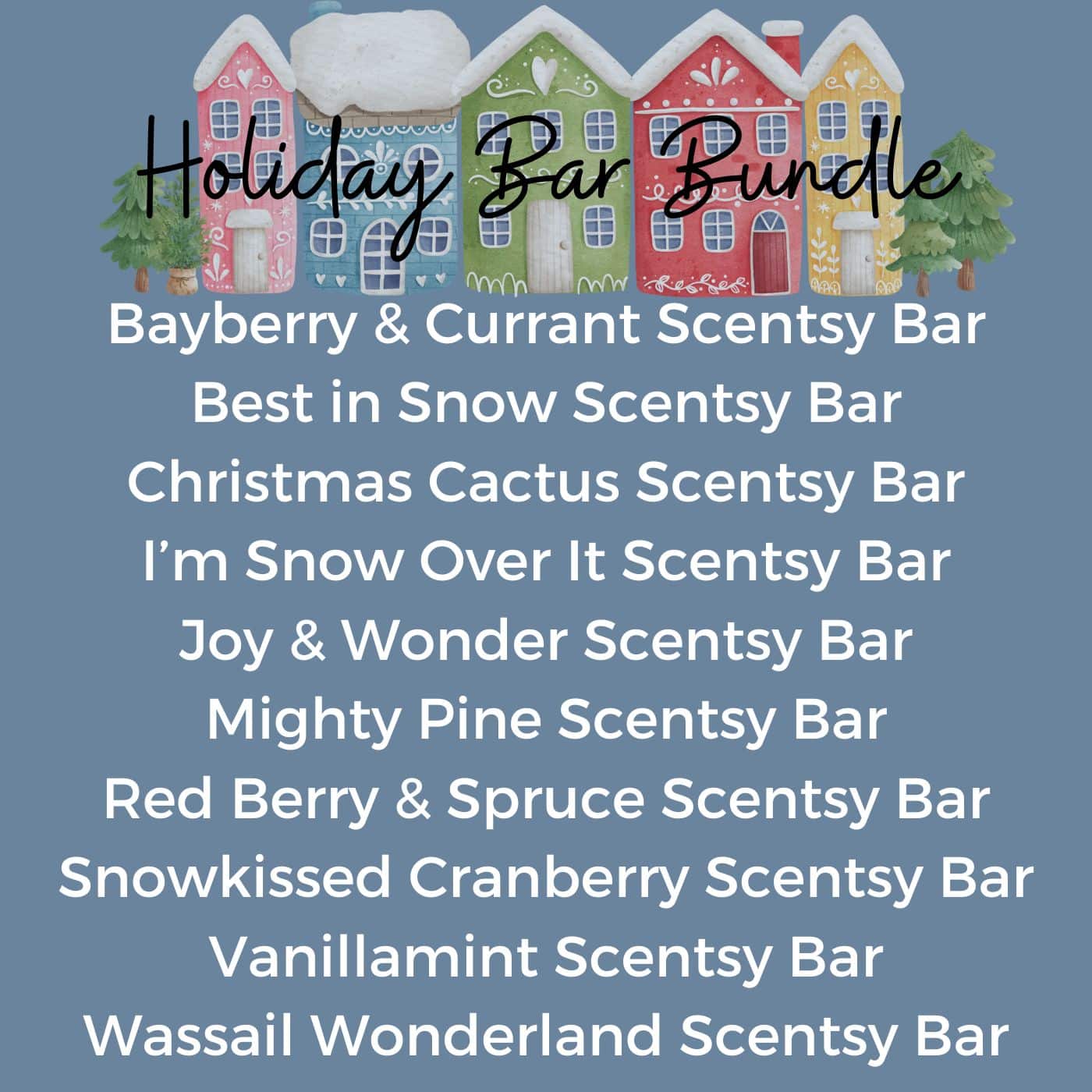 Bayberry & Currant Scentsy Bar
Best in Snow Scentsy Bar
Christmas Cactus Scentsy Bar
I'm Snow Over It Scentsy Bar
Joy & Wonder Scentsy Bar
Mighty Pine Scentsy Bar
Red Berry & Spruce Scentsy Bar
Snowkissed Cranberry Scentsy Bar
Vanillamint Scentsy Bar
Wassail Wonderland Scentsy Bar
Shipping
We expect a huge response to this flash sale and anticipate longer-than-usual times to process and ship orders (up to 21 business days). Once the inventory designated for this promotion is exhausted, we will turn off the sale. Please note the sale may end without notice and short of the full 24 hours. We will try to prioritize non-flash sale orders, but some flash sale orders may ship before non-flash sale orders due system functions.
Pricing
Once the sale ends, you will be able to purchase any items that are still available, but at the previous price. No exceptions will be made. All items included in the sale have existing inventory. Everything in this sale (excluding licensed products) is eligible for Host Rewards, but if you purchase a sale item with Host Rewards, it will be at full price. Sale products are not eligible for Bundle & Save.