SCENTSY FEBRUARY 2018 SALE AND NEW SCENTSY CONSULTANT SPECIAL!

Get ready, it's almost that time of year…
Almost everything is 10% off the Month of February 2018 from our Scentsy Fall Winter Catalog!
*Some exclusions may apply*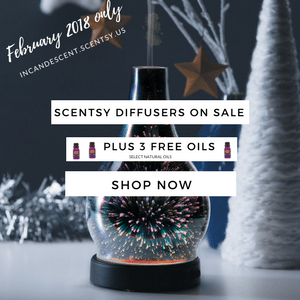 Plus, BIG Diffuser Sale – Buy a Diffuser at 10% AND receive 3 FREE Natural Oils(choose from select oils) – February 2018 only!
February marks the month of transition between The Scentsy Fall / Winter Catalogs and the Scentsy Spring / Summer catalog products.  With that, almost the entire Fall / Winter catalog is on SALE (certain exclusions may apply, i.e.. Combine & Save, Licensed Products, Charitable Cause Items, Closeout items, Enhanced Consultant Starter Kit, Warmer & Scent of the Month, etc.) from February 1, 2018 – February 28, 2018!  Please also check as to which items are being discontinued from the Fall Winter 2017 Catalog.

STARTER KIT February 1-28, 2018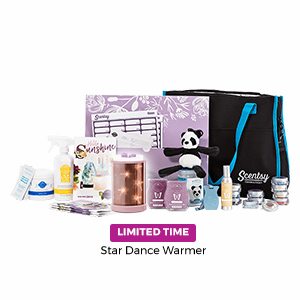 $99 KIT
February is also a GREAT month to JOIN SCENTSY ~ New Scentsy Consultants who enroll between February 1-28, 2018 will receive the the Star Dance Warmer in their kit for $99 including New Spring Summer 2018 Catalogs and Testers and Fall/Winter Catalogs and Testers(Enhanced Kit)! Start earning today for a New Incentive Trip in January 2019 to Mexico!
OR JOIN FOR $49 with our Essential Starter Kit including the New Star Dance Scentsy Warmer!
$49 Kit includes:
1 Star Dance Warmer (MAJOR upgrade!)

 

1 Scentsy Bar

 

1 Spring/Summer 2018 Mini Tester Set

 

1 pack of Print-Your-Own Labels

 
1 pack of Order Forms

 

1 pack of Spring/Summer 2018 Catalogs

 

1 pack of Showcase Brochures

 

1 pack of Product Lists

 

1 Quick-Start Guide

 
1 Consultant Guide

 

1 Product Training Guide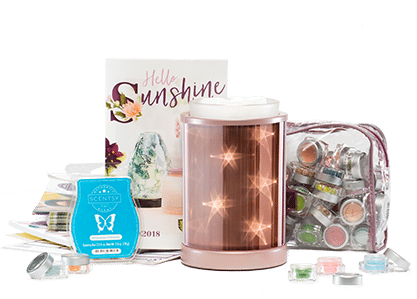 $49 KIT
Please feel free to contact me with any questions!