THE BUNDLE IS SOLD OUT, SINGLE BARS ARE ONLY AVAILABLE IN SCENTSY CLUB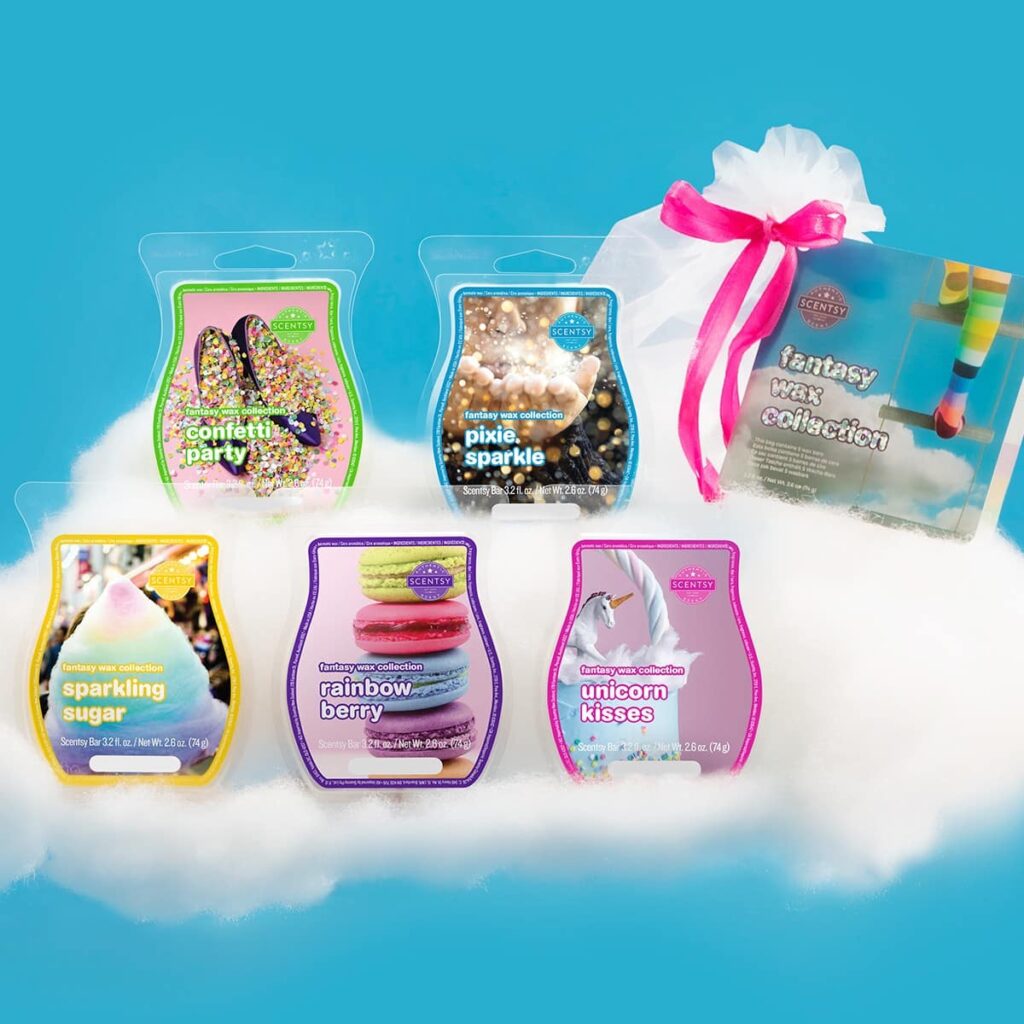 Are you partial to pixie dust? Then the Fantasy Wax Collection is a dream come true, with five bold and fruity fragrances packaged in a cute (and giftable) organza bag!
Here are the fantasy-making fragrances just waiting to be experienced:
Confetti Party
It's raining fun! Powdered sugar celebrates over a gala of green apple and fresh, citrusy kiwi.
Pixie Sparkle
Sparkling strawberry skipping over vanilla marshmallow and breezy blush amber feels just like a fairy tale.
Rainbow Berry
Colorful mixed berries and vanilla band together for some fun in a fragrance rainbow worth chasing.
Sparkling Sugar
Wild pineapple and sparkling yuzu flirt boldly with sugared musk in a thrilling tropical twist.
Unicorn Kisses
This fantasy-making fragrance proves that anything's possible with pink watermelon, cherry lollipop and rainbow rose.
Please note that this collection will only be sold as a bundle and the bars will not be available to purchase individually.
However, you may still add the individual bars to your Scentsy Club subscription.