SHOP COLLECTIONS + HOLIDAY 🎄
Order soon to receive products in time for Christmas. Restrictions apply. Learn more.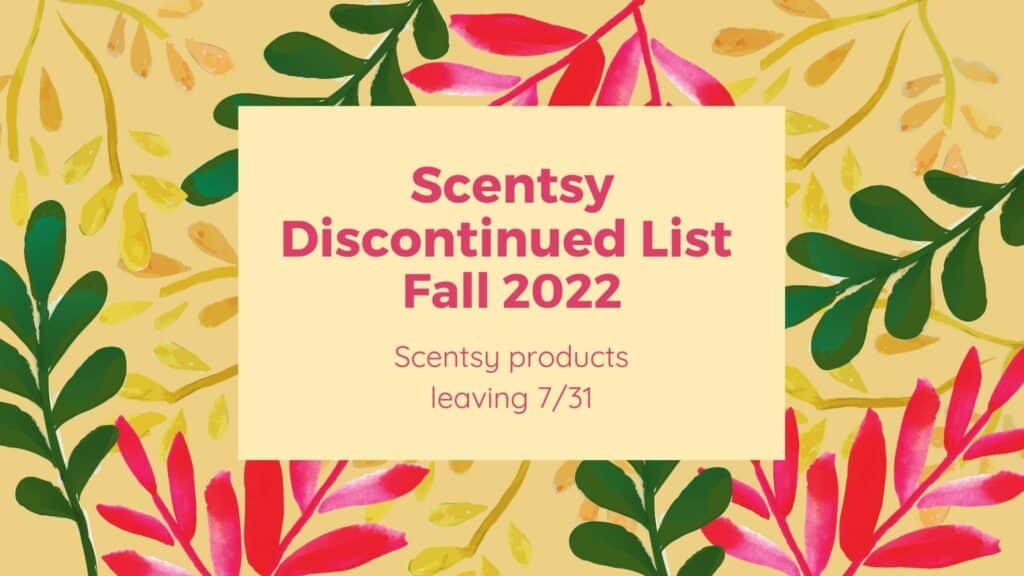 List of Discontinued Scentsy Warmers and Fragrances for Fall 2022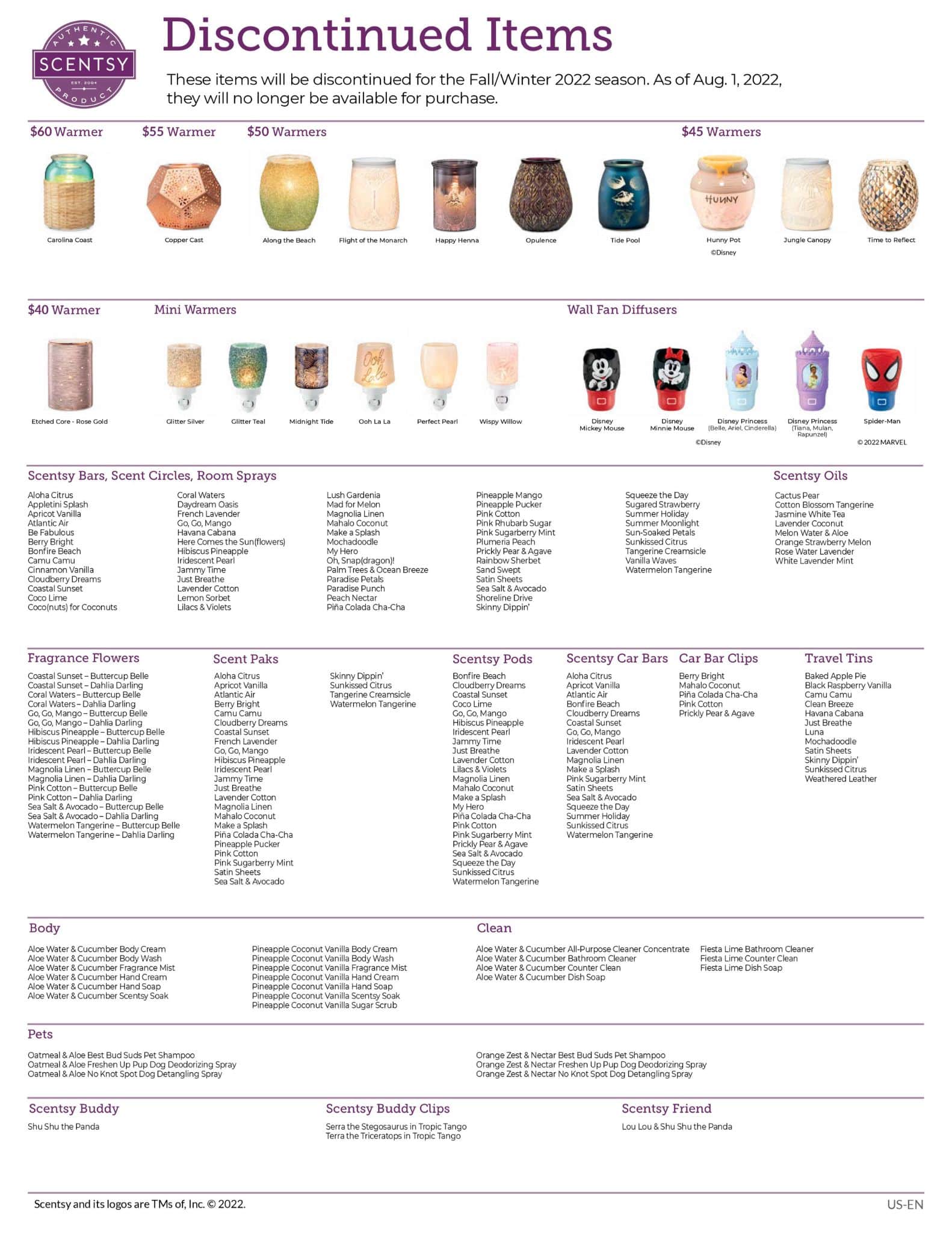 Remember, you can add Discontinued Scentsy Bars (through July 31, 2022) to keep getting in the Scentsy Club! #AlwaysGetMyBar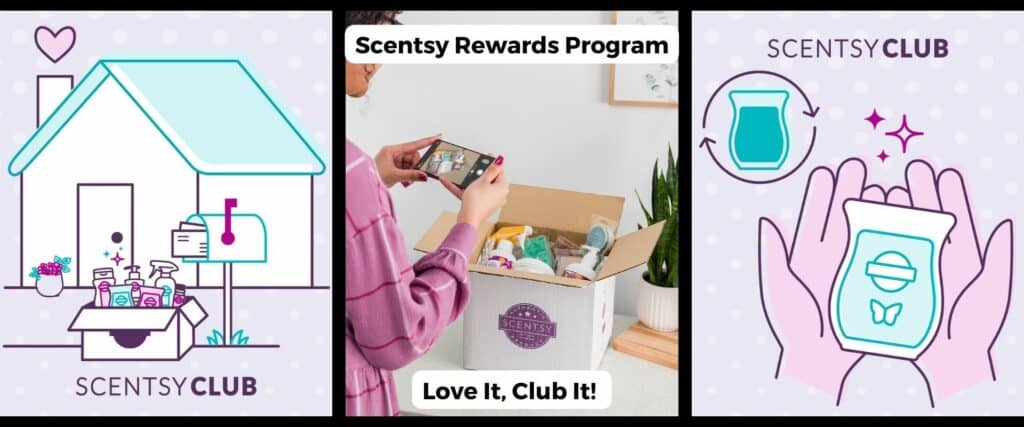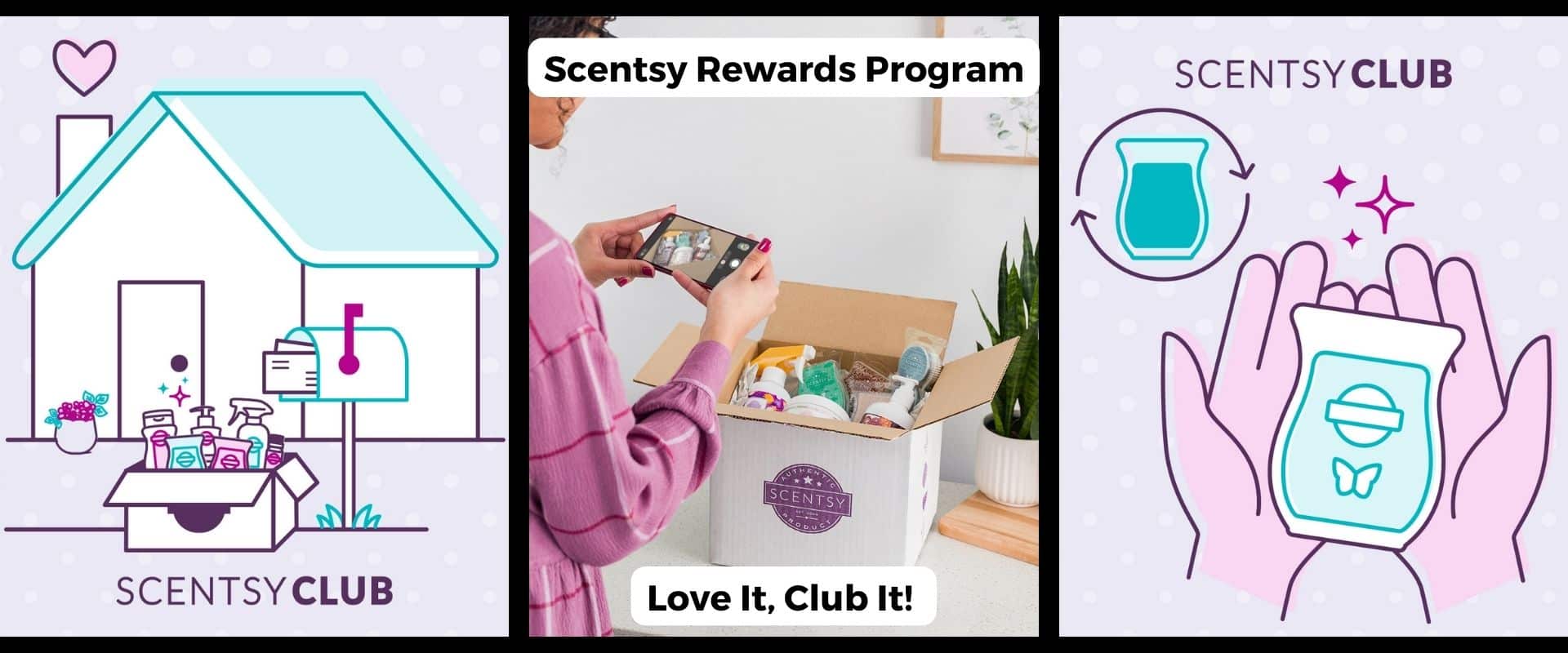 Discontinued Scentsy Fragrances
*Fragrances may be permanent or seasonal retirements
Discontinued Scentsy Bars, Room Spray, Scent Circles, Scent Paks, Pods, Car Bars, Fragrance Flowers
Aloha Citrus
Appletini Splash
Apricot Vanilla
Atlantic Air
Be Fabulous
Berry Bright
Bonfire Beach
Camu Camu
Cinnamon Vanilla
Cloudberry Dreams
Coco Lime
Coconut for Coco(nuts)
Coral Waters
Coastal Sunset
Daydream Oasis
Go Go Mango
Here comes the sunflowers
Hibiscus Pineapple
Jammy Time
Just Breathe
Lemon Sorbet
Lilacs & Violets
Lush Gardenia
Mad for Melon
Magnolia Linen
Mahalo Coconut
Mochadoodle
My Hero
Oh, Snap Dragon
Paradise Petals
Paradise Punch
Peach Nectar
Pina Colada Cha Cha
Pineapple Mango
Pineapple Pucker
Pink Rhubarb & Sugar
Pink Sugarberry Mint
Prickly Pear & Agave
Rainbow Sherbet
Sand Swept
Satin Sheets
Sea Salt & Avocado
Shoreline Drive
Skinny Dippin'
Squeeze the Day
Summer Holiday
Summer Moonlight
Sun-soaked Petals
Sunkissed Citrus
Vanilla Waves
Watermelon Tangerine
French Lavender
Make a Splash
Palm Trees & Ocean Breeze
Pink Cotton
Lavender Cotton
---
Other Discontinued Scentsy Products
Winnie the Pooh Hunny Pot Warmer
Copper Cast Warmer
Flight of the Monarch Warmer
Etched Core Rose Gold Warmer
Happy Henna Warmer
Carolina Coast Warmer
Along the Beach Warmer
Opulence Warmer
Tide Pool Warmer
Time to Reflect Warmer
Perfect Pearl Mini Warmer
Glitter Silver Mini Warmer
Glitter Teal Mini Warmer
Midnight Tide Mini Warmer
Ooh Lala Mini Warmer
Wispy Willo Mini Warmer
Scentsy Friend
Lavender Cotton Oil
Rose Water Lavender Oil
White Lavender Mint Oil
Orange Strawberry Melon Oil
Jasmine White Tea Oil
Cotton Blossom Tangerine Oil
Cactus Pear Oil
Fiesta Lime Clean Products
All Travel Tins
Serra Buddy Clip
Terra Buddy Clip
Aloe Water & Cucumber Clean products
Aloe Water & Cucumber Body products
Pineapple Coconut Vanilla Body products
Pet products in Oatmeal & Aloe, Orange Zest & Nectar
---
These items will be discontinued for the Fall 2022 season. As of August 1, 2022, they will no longer be available for purchase. Starting September 1, 2022, some discontinued items may be available for purchase, while supplies last, in Closeout.