NEW! SCENTSY FALL CATALOG - SHOP NOW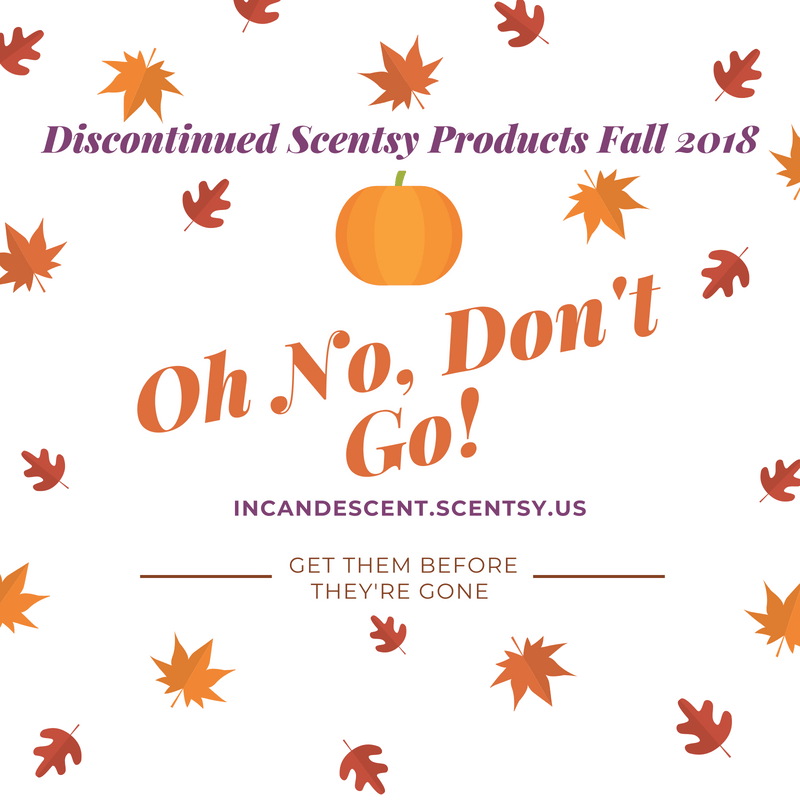 List of Discontinued Scentsy Warmers, Diffusers and Fragrances for Fall 2018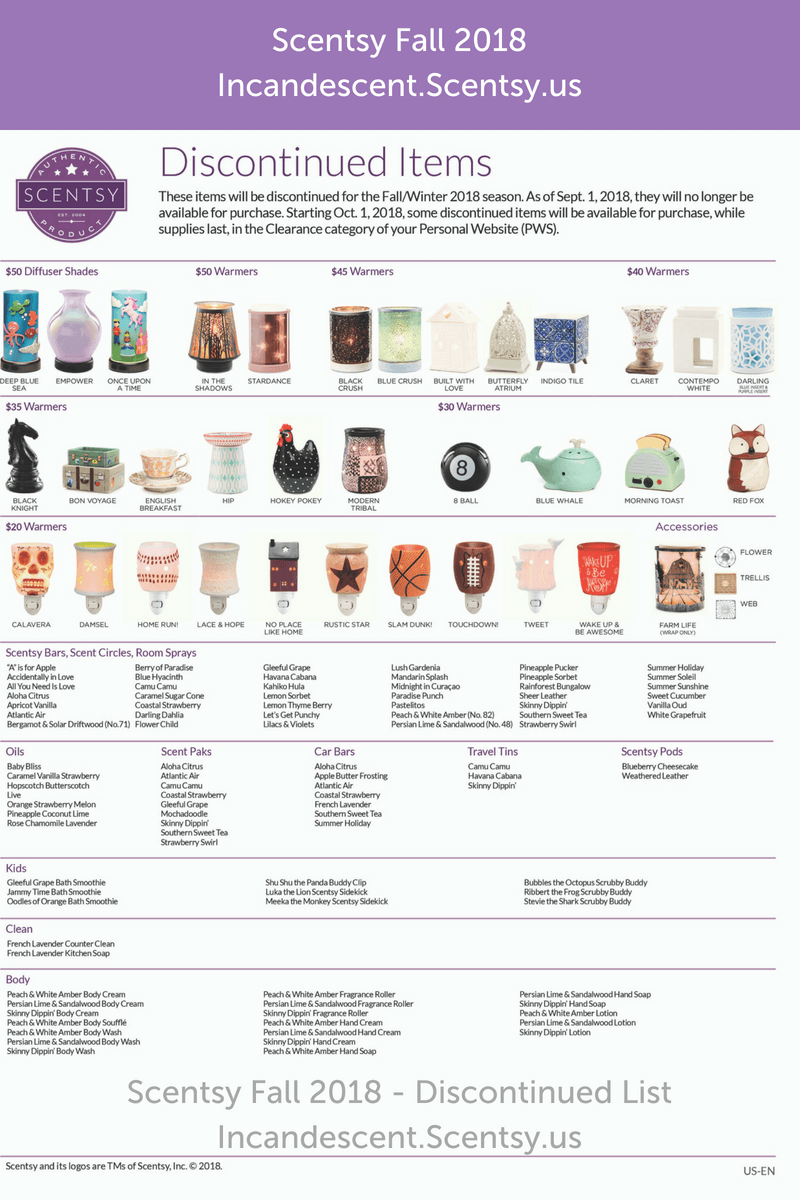 Fragrances
*Fragrances may be permanent or seasonal retirements
These items will be discontinued for the Fall Winter 2018 season. As of September 1, 2018, they will no longer be available for purchase.  Starting October 1, 2018, some discontinued items will be available for purchase, while supplies last, in Closeout.
Stay tuned to these pages for Updates on the Scentsy Fall Winter 2018 2019 Catalog!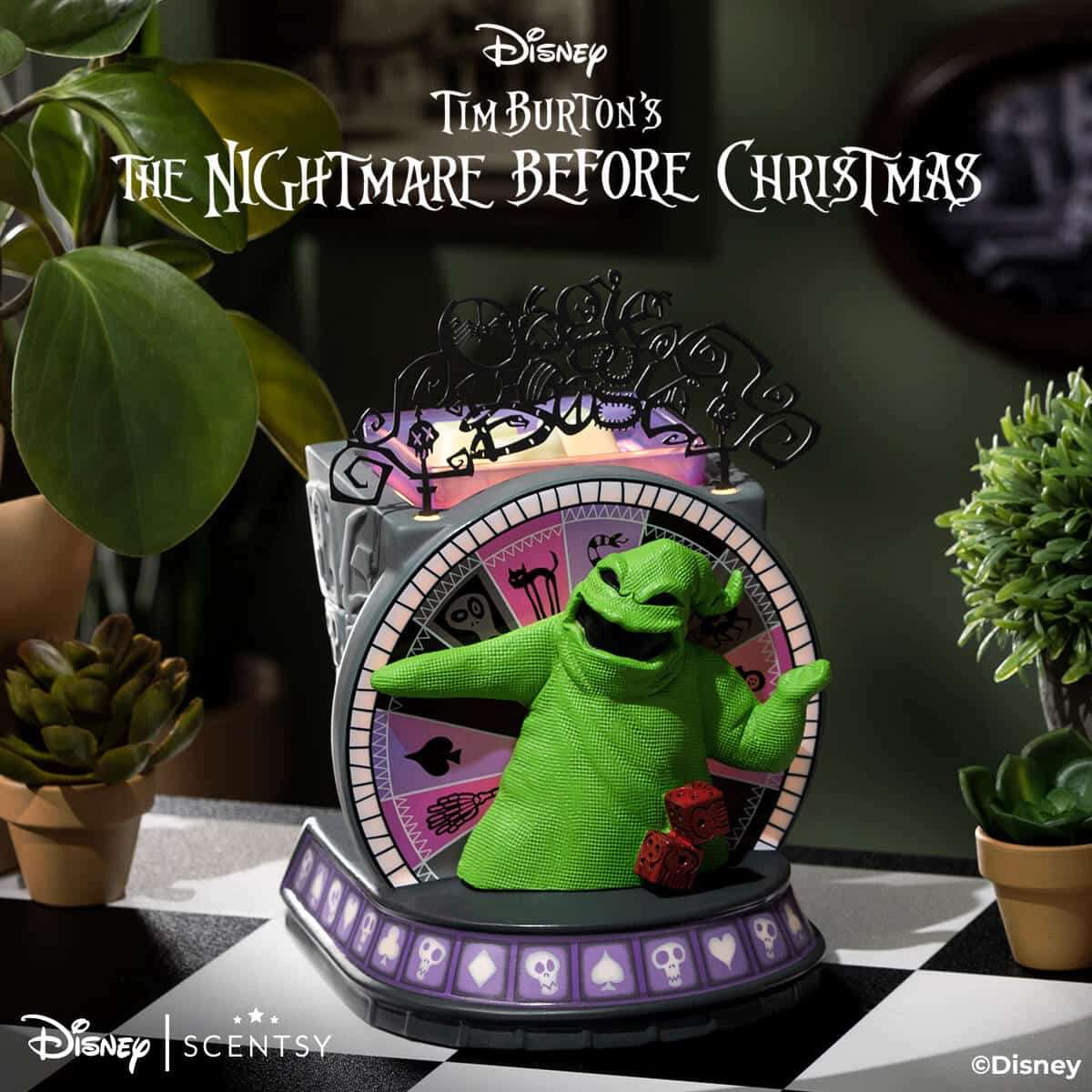 The Nightmare Before Christmas Scentsy Collection SALE | Shop 8/22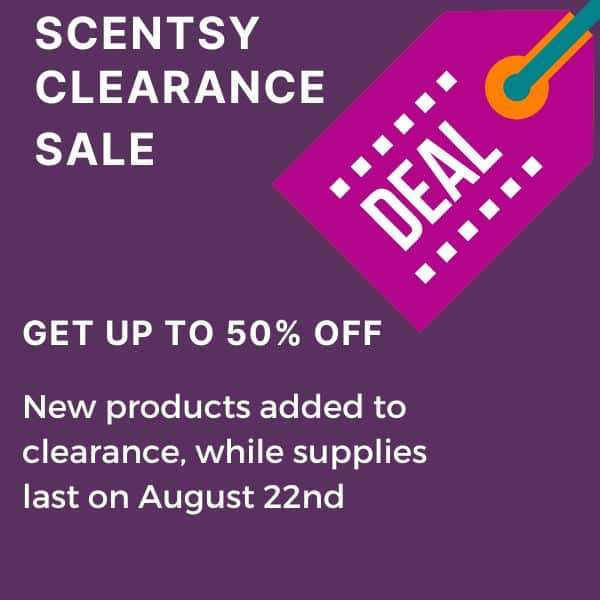 Scentsy Clearance Sale Update | Shop 8/22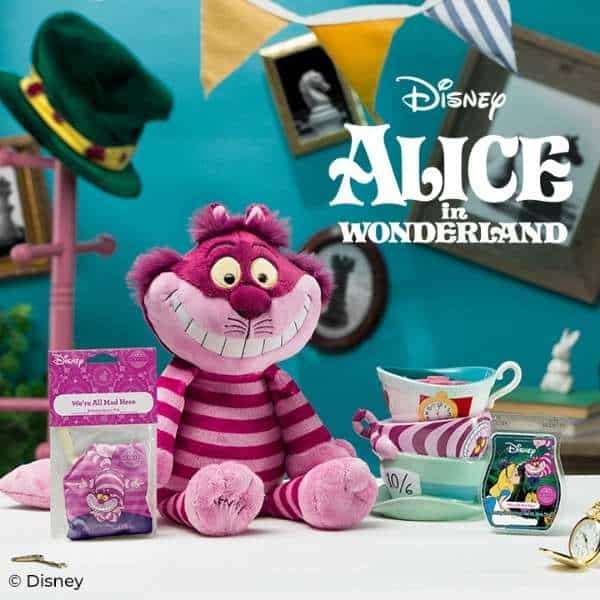 Alice In Wonderland – Scentsy Warmer & Cheshire Cat | Shop Now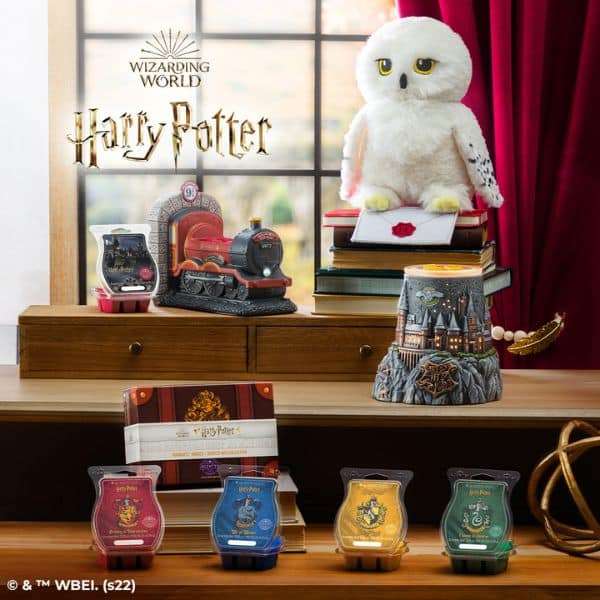 Harry Potter™ Scentsy Collection | Hogwarts Castle & Express Warmer, Hedwig Buddy| Shop 9/1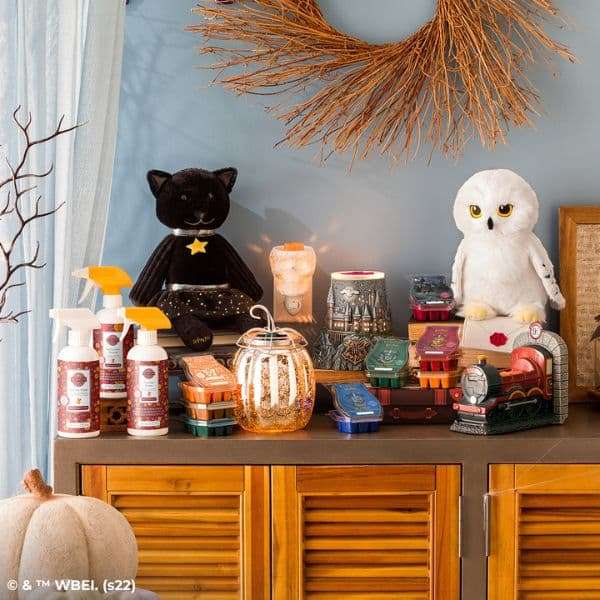 Scentsy 2022 Harvest Halloween Collection | Shop 9/1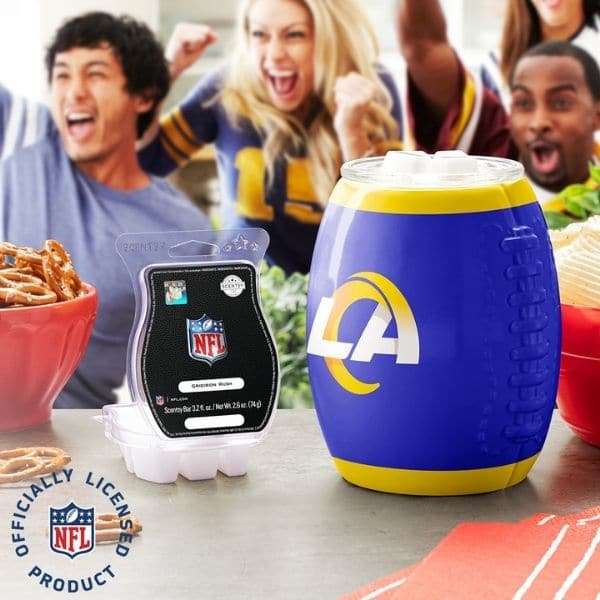 NFL Scentsy Collection – Scentsy Warmers | Shop Now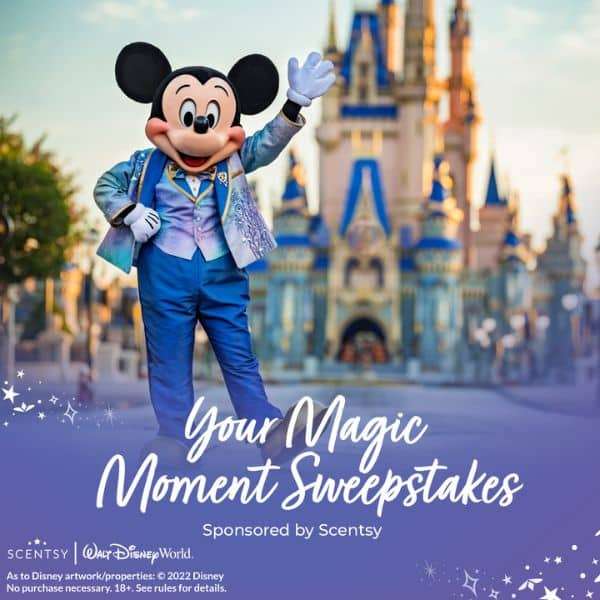 Scentsy Your Magic Moment Sweepstakes | Dream vacation to Walt Disney World® Resort from Scentsy!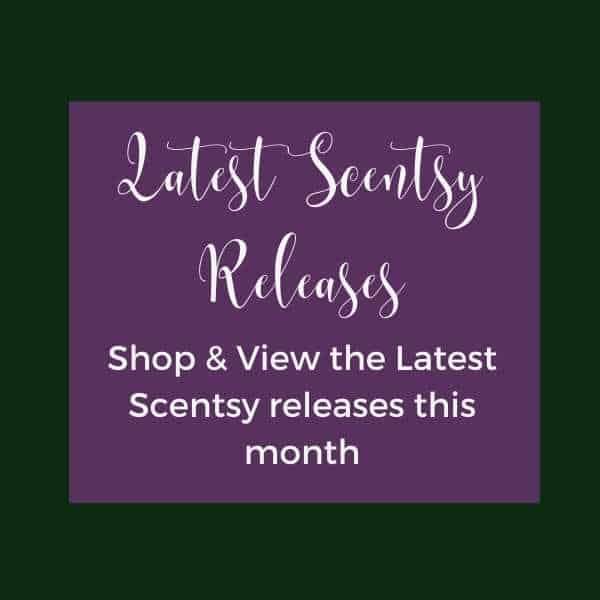 Scentsy New Releases
EXPLORE FRAGRANCE CATEGORIES