SHOP COLLECTIONS + HOLIDAY 🎄
Order soon to receive products in time for Christmas. Restrictions apply. Learn more.
Be sure to check out the clearance section for Discontinued Scentsy Products!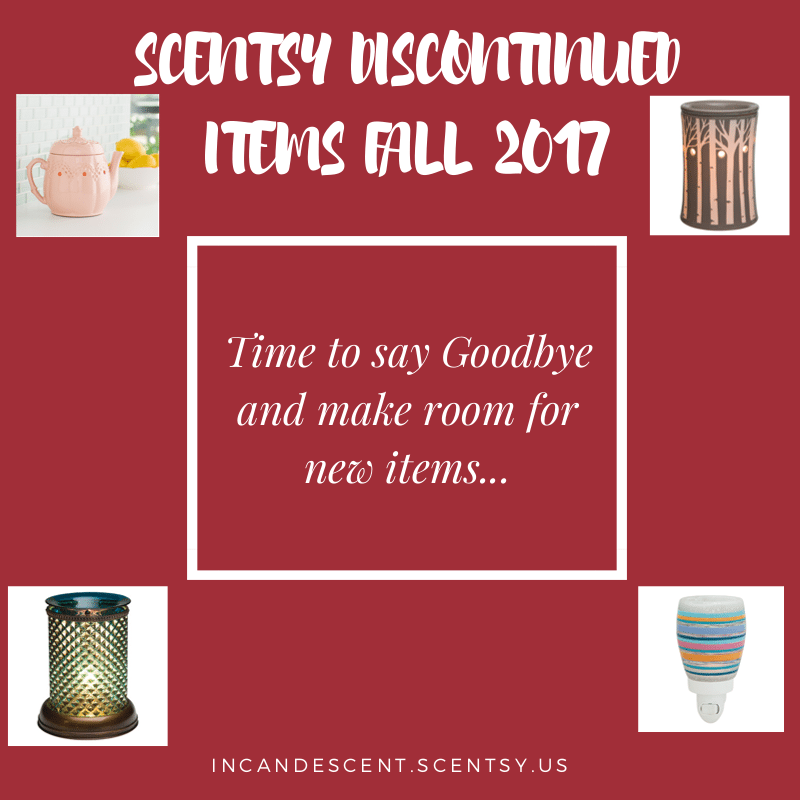 Current List of Discontinued Scentsy Warmers, Diffusers and Fragrances for Fall 2017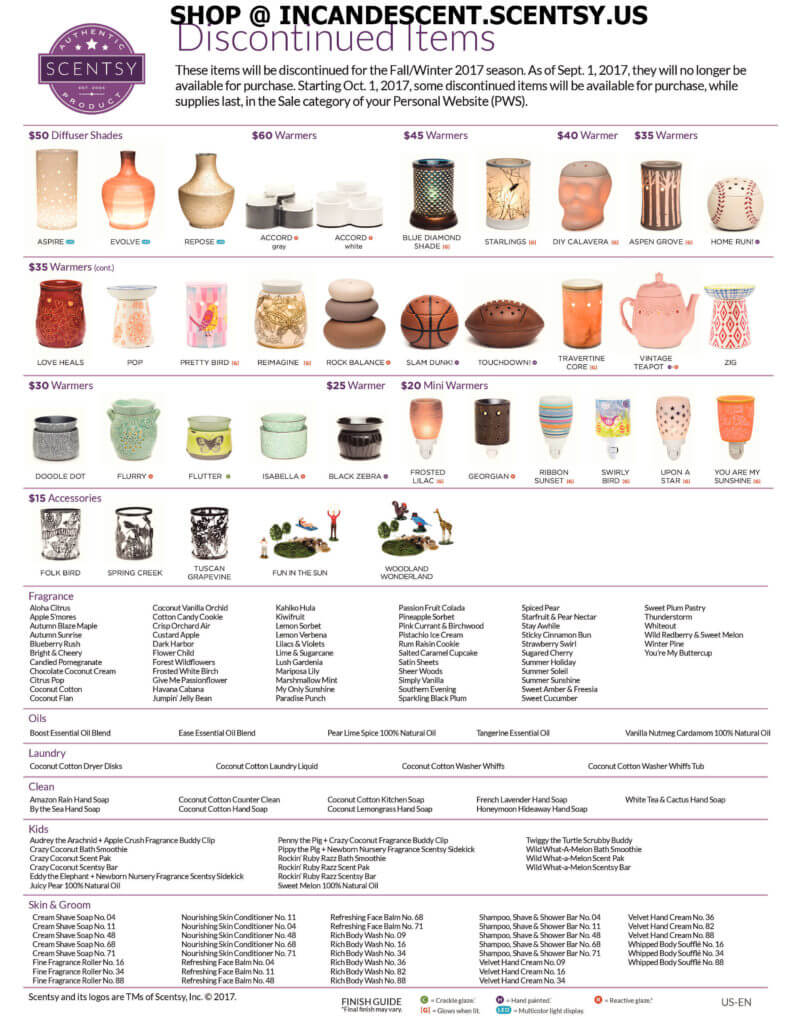 Fragrances
*With Fragrances some retirements may be seasonal or final
Newborn Nursery (except Scent Pak)
Weathered Leather (in Scentsy Bar, Room Spray)
Weathered Leather is staying in Scentsy Bar, Scent Circle, Car Bar & the New Scentsy Go Pods
Oils Discontinued
Diffusers & Warmers Discontinued
Diffusers
Warmers
ALL HAND SOAP FROM CLEAN CATEGORY
MOST SKIN PRODUCTS(EXCEPT WHIPPED BODY SOUFFLE IN CERTAIN FRAGRANCES)
These items will be discontinued for the Fall Winter 2017 season. As of September 1, 2017, they will no longer be available for purchase.  Starting October 1, 2017, some discontinued items will be available for purchase, while supplies last, in Closeout.