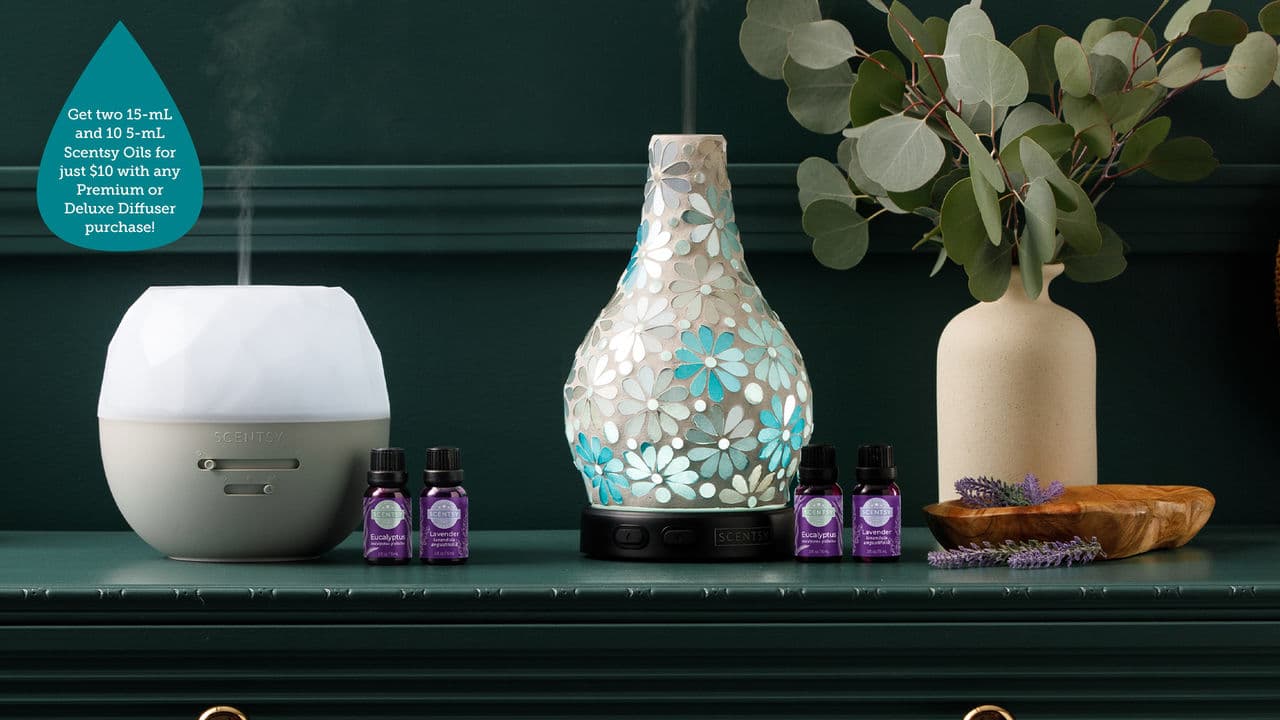 Scentsy Diffuser & Oil Bundles | December Deal
This promotion is not currently available
UPDATED: Starting 1/23 purchase any Premium or Deluxe Diffuser, you will automatically get a bundle of 10 5-mL oils of our choice free! Promotion ends on 1/31!
Scentsy diffusers prove you can have it all with stylish designs, smart, ultrasonic technology and even a limited lifetime warranty. And with this great deal, you can kickstart your Scentsy Diffuser experience with the added benefit of two of our bestselling Scentsy Oils and a variety of 10 other Scentsy Oils — perfect for gifting or keeping for yourself!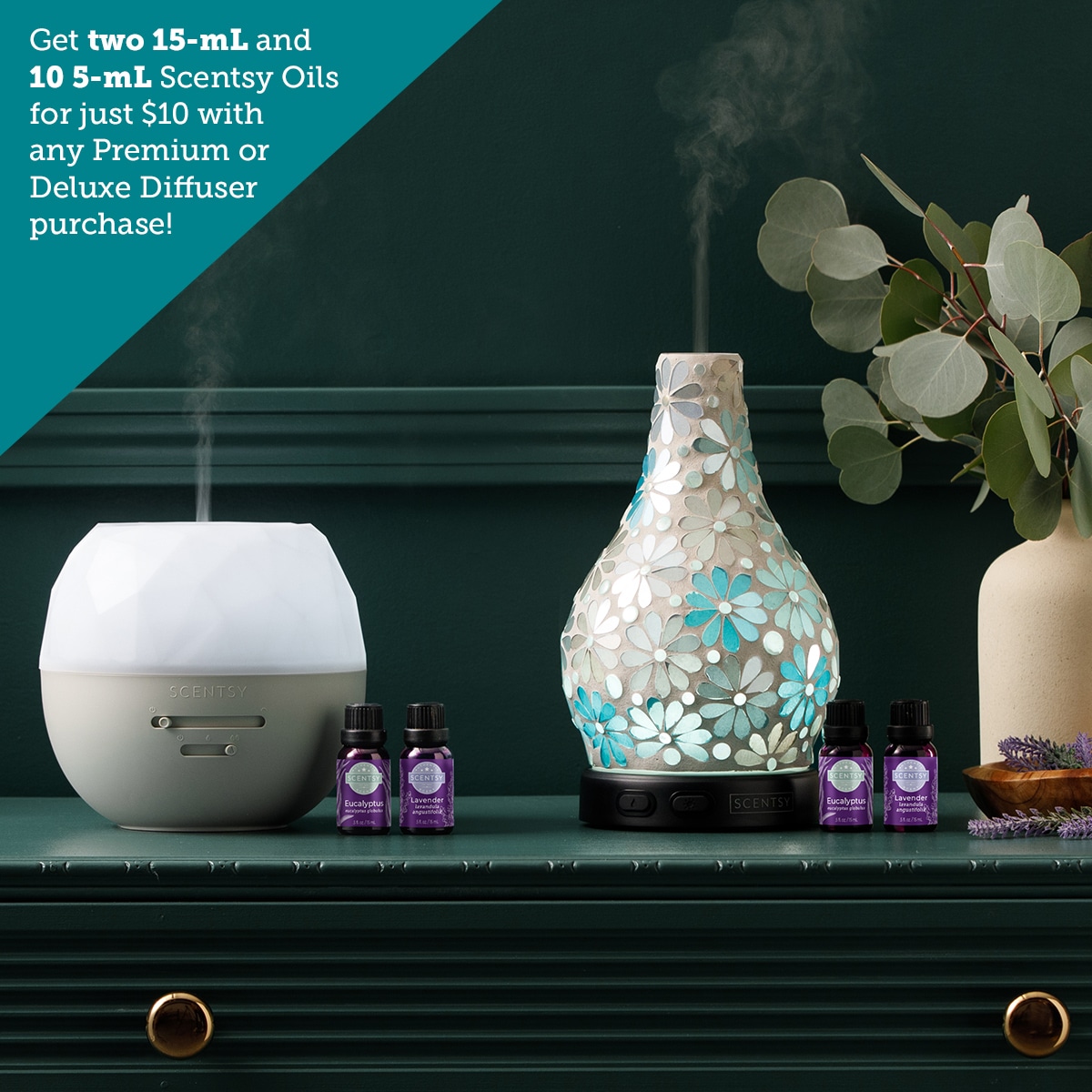 Bundles are available through 11:59 p.m. PT Jan 31 or as long as inventory for this promotion lasts, whichever comes first.