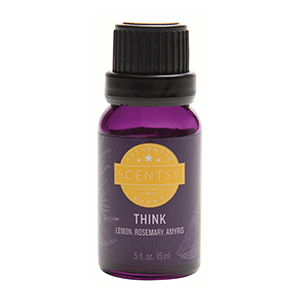 *This oil has been discontinued, get it while you can*
Find concentration with uplifting lemon, as bold rosemary and vibrant amyris prepare your mind to focus. $16.00 $12.80 WHILE SUPPLIES LAST!
SCENTSY NATURAL & ESSENTIAL OILS ARE SPECIALLY FORMULATED TO GO WITH OUR SCENTSY DIFFUSER SYSTEM. 
Check out all the items in the Scentsy Closeout/Sale section.