SCENTSY BRING BACK MY BUDDY 2021 | VOTE NOW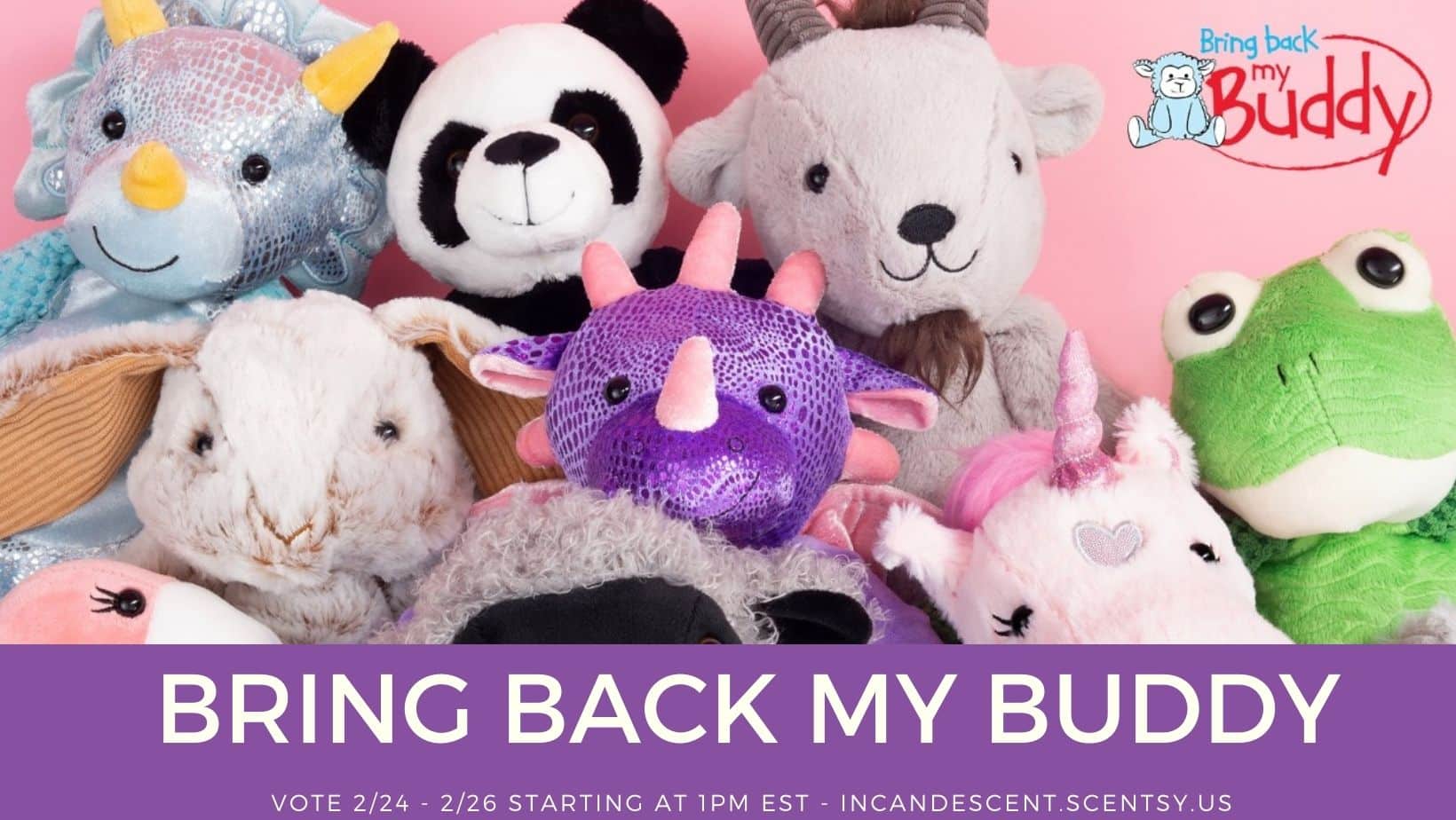 After an extremely successful Bring Back My Buddy promotion last year, we're excited to offer it again!
We're looking to bring back three fan-favorite Scentsy Buddies, and you get to decide which ones return.
Here's a quick rundown of the voting details:
Vote at  Incandescent.Scentsy.us  – Voting ends at 11:59 p.m. PT Feb 27
Voting is limited to one vote per person, per day — so make it count!
You can vote for up to five Scentsy Buddies on your ballot (or five votes for the same Buddy, if you choose).
Voting options exclude licensed and charitable cause Scentsy Buddies. The winners of the last round of Bring Back My Buddy — Eliza the Elephant, Stella the Unicorn and Suzie the Sloth — are also excluded.
The three winners will be announced March 4. Special editions of these Scentsy Buddies be available for purchase in fall 2021, while supplies last.