SHOP COLLECTIONS + HOLIDAY 🎄
Order soon to receive products in time for Christmas. Restrictions apply. Learn more.
Due to such high demand and wanting to make sure there is enough Stock, Reimagine Scentsy Warmer has moved to April 2016 Warmer of the Month! 
THE MARCH 2016 WARMER IS GARDEN SNAIL & PINK TULIPS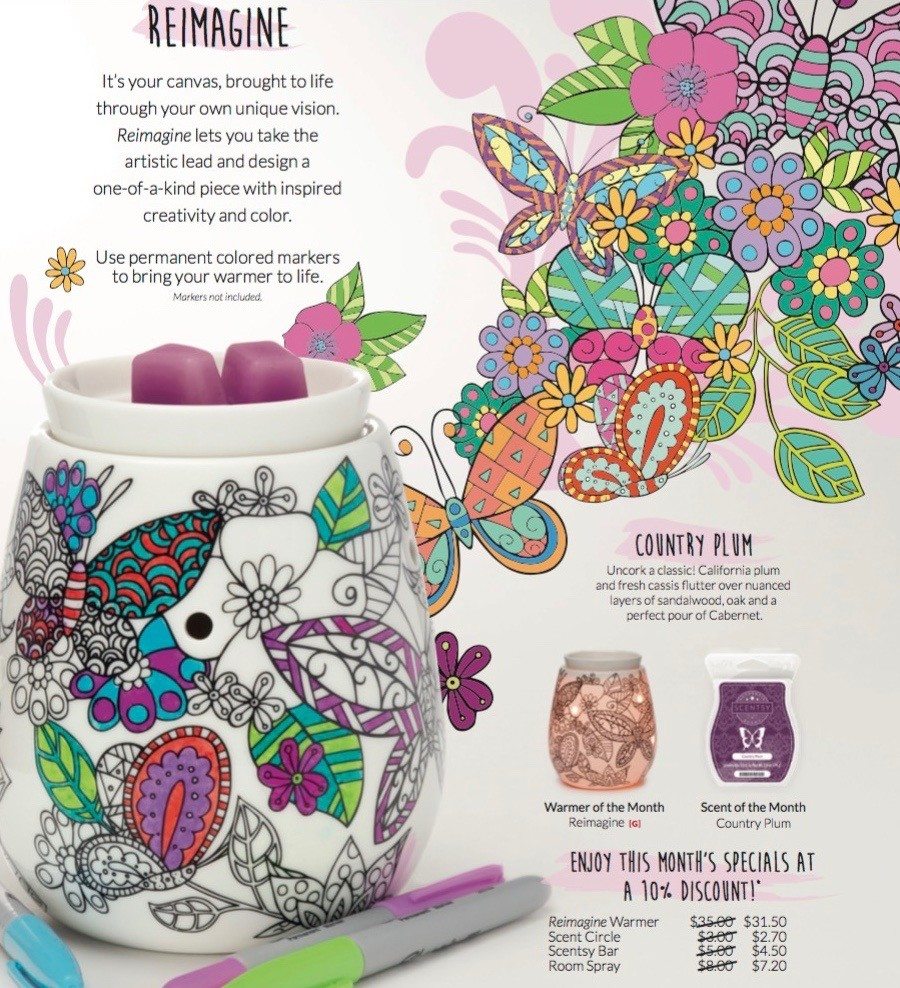 ---
The Scentsy 2016 April Warmer of the month ~ REIMAGINE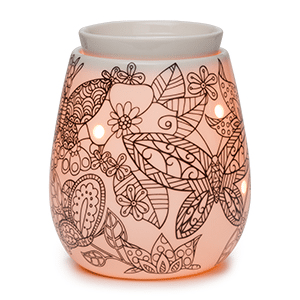 It's your canvas, brought to life through your own unique vision. Reimagine lets you take the artistic lead and design a one-of-a-kind piece with inspired creativity and color.
Use permanent colored markers to bring your warmer to life. *Markers not included.
 $35.00  $31.50 on sale Month of April 2016 or while supplies last!
Available April 1, 2016
Uncork a classic! California plum and fresh cassis utter over nuanced layers of sandalwood, oak and a perfect pour of Cabernet.
Available April 1, 2016
We received the Reimagine Warmer of the Month on Friday, and my daughter started coloring it on Easter Sunday! It is so beautiful.  We need more sharpies and she finds the fine point ones are the best. This warmer is such a hit and FUN, you are going to love it..Here is a small pic of what my daughter has colored so far…