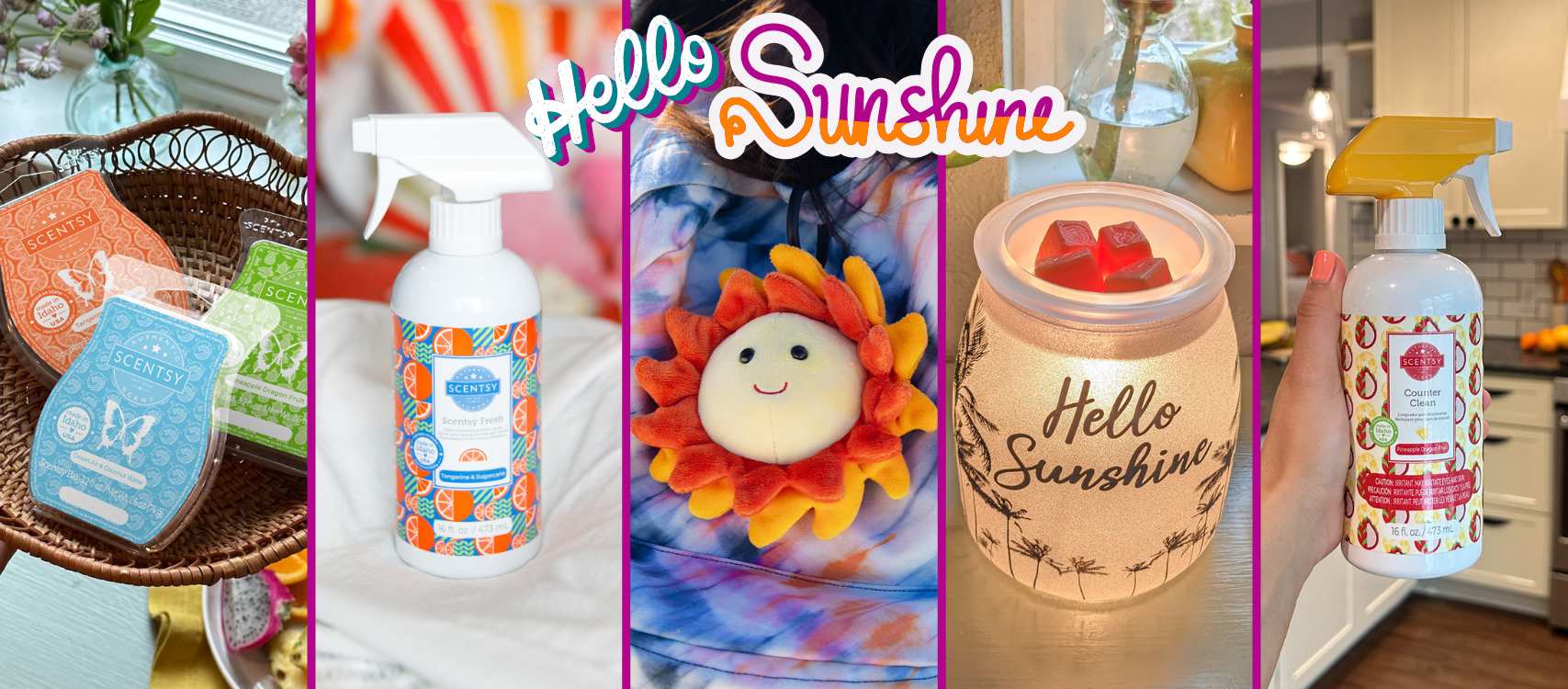 Scentsy 2023 Summer Collection

| Sunshine State of Mind
Get ready to add some sunshine to everyday moments! The Sunshine State of Mind Scentsy Summer Collection is on its way with new products and fragrances to make even the simple things feel special. This includes an exciting new addition, the Unicorn Scentsy Buddy Travel Pillow!
New Fragrances!
Ocean Air & Coconut Water: Coconut water and white driftwood join carefree ocean air for a perfect day on the shore. Available in Scentsy Pods & Wax Bar.
Pineapple Dragon Fruit: A bubbly mix of pineapple, dragon fruit and sparkling lemon shines bright with a touch of crystallized sugar. Available in Scentsy Clean, Hand Soap, Pods, & Wax Bar.
Tangerine & Sugarcane: Sweet ruby grapefruit, juicy tangerine and sugarcane soak up every sunny moment. Available in Scentsy Fresh, Hand Soap, Pods, & Wax Bar.
New Warmers & Products
Summertime Full size Warmer, $55
Summertime Mini Warmer, $25
Unicorn Scentsy Buddy Travel Pillow, $50
Buddy Clips: Happy Thoughts & Rays and Shine, $18 each
Scentsy Club: Always Get My Bar
Sunshine State of Mind Summer Collection Scentsy Bars can be added individually to Scentsy Club subscriptions within 30 days after launch, or as long as the fragrances are available beyond that date. See the Scentsy Club FAQ for more details.