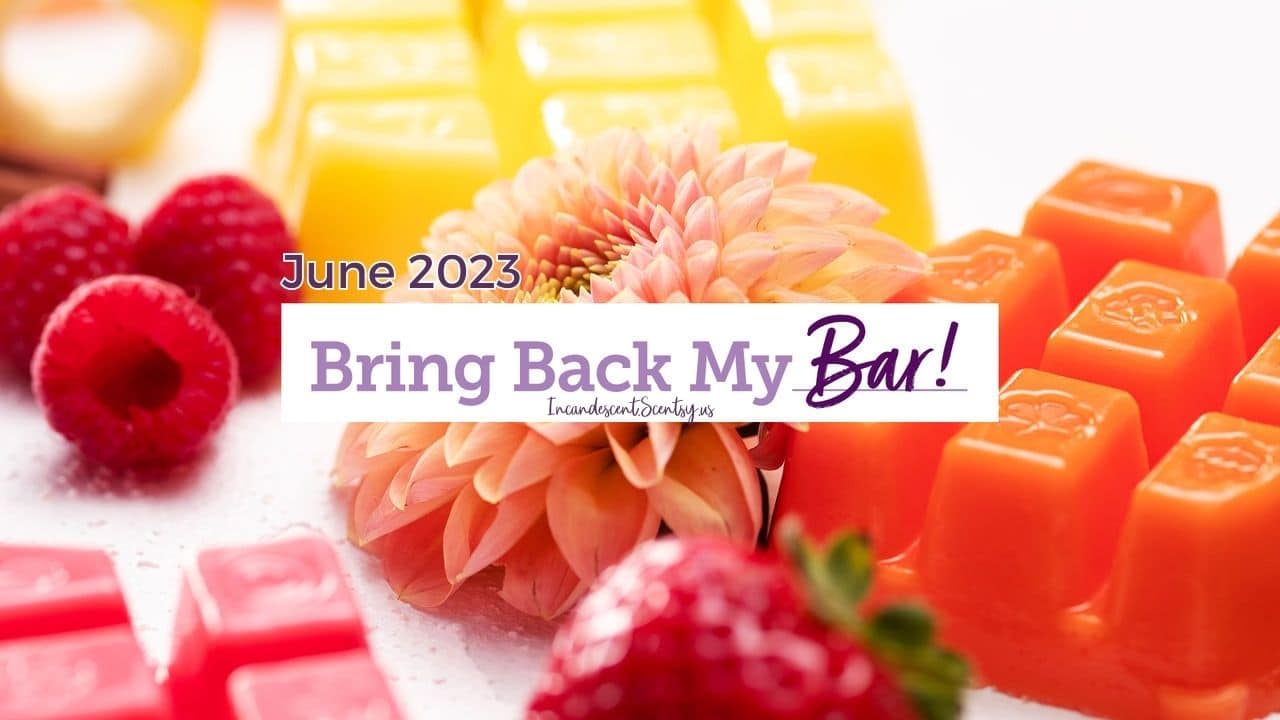 Scentsy Bring Back my Bar | June 2023
The votes have been counted! An amazing 855,605 votes were cast during Bring Back My Bar voting in January, and it's time to announce which classic fragrances came out on top! Take a look at the Scentsy Bars your votes are bringing back: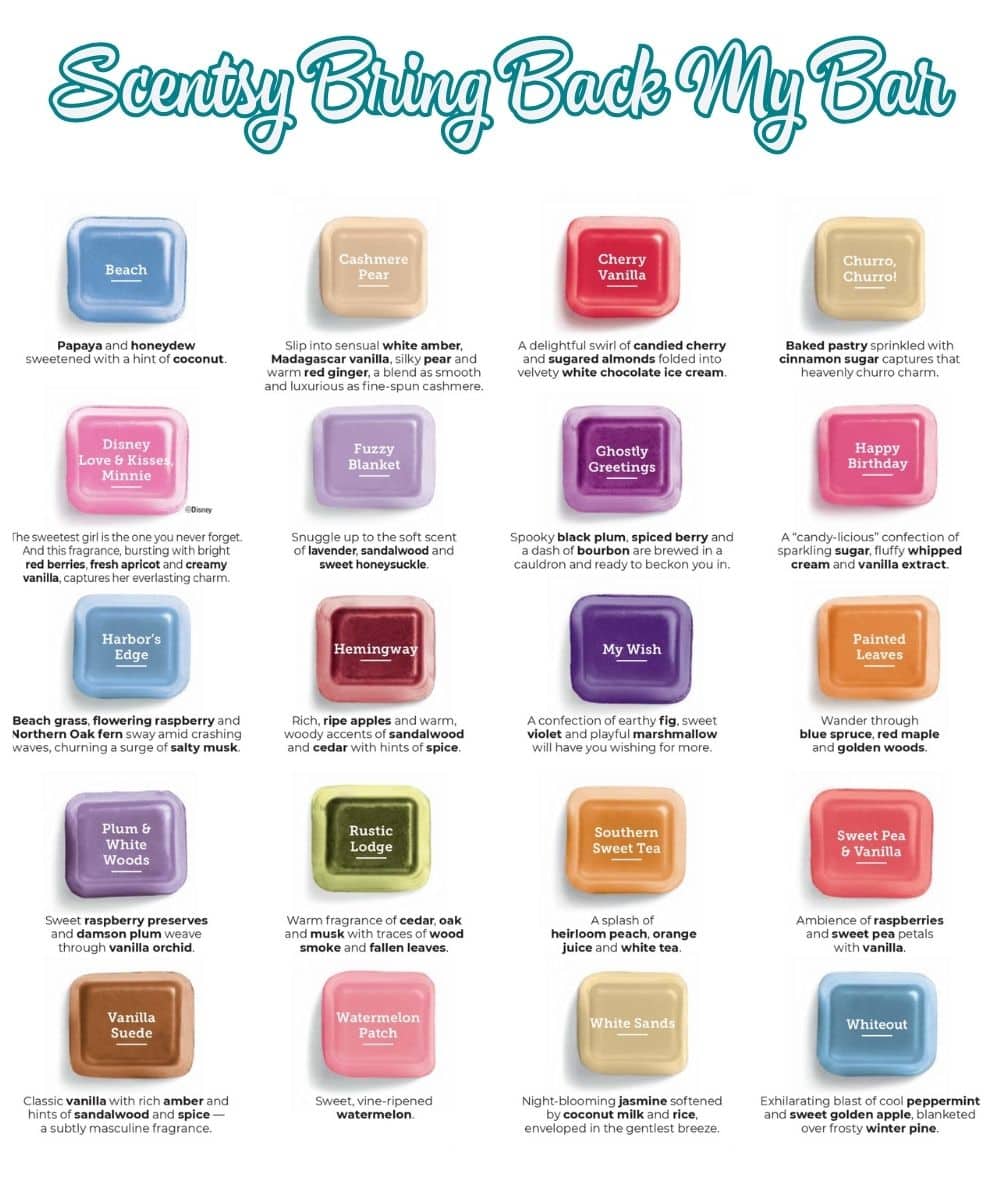 Beach
Papaya and honeydew sweetened with a hint of coconut.
Cashmere Pear
Slip into sensual white amber, Madagascar vanilla, silky pear and warm red ginger, a blend as smooth and luxurious as fine-spun cashmere
Cherry Vanilla
Sweet as the finishing touch atop your favorite sundae. Cherry Vanilla is a delightful swirl of candied cherry and sugared almonds folded into velvety white chocolate ice cream.
Churro, Churro!
BAKED PASTRY sprinkled with CINNAMON SUGAR captures that heavenly churro charm.
Fuzzy Blanket
Snuggle up to the soft scent of lavender, sandalwood, and sweet honeysuckle
Ghostly Greetings
Spooky black plum, spiced berry and a dash of bourbon are brewed in a cauldron and ready to beckon you in
Happy Birthday
Bring back childhood memories of licking sweet, rich frosting off the beaters. Happy Birthday is a "candy-licious" confection of sparkling sugar, fluffy whipped cream, and warm vanilla extract.
Hemingway
Rich, ripe apples and warm, woody accents of sandalwood and cedar with hints of spice.
Harbor's Edge
Beach grass, flowering raspberry and Northern Oak fern sway amid crashing waves, churning a surge of salty musk.
Love & Kisses, Minnie
The sweetest girl is the one you never forget. And this fragrance, bursting with bright RED BERRIES, FRESH APRICOT and CREAMY VANILLA, captures her everlasting charm.
My Wish
A confection of earthy fig, sweet violet, and playful marshmallow will have you wishing for more.
Painted Leaves
Wander through Blue Spruce, Red Maple and Golden Woods
Plum & White Woods
Sweet raspberry preserves and damson plum weave through vanilla orchid.
Rustic Lodge
Warm fragrance of cedar, oak, and musk with traces of wood smoke and fallen leaves.
Southern Sweet Tea
A splash of JUICY PEACH, ORANGE JUICE and WHITE TEA.
Sweet Pea & Vanilla
Ambiance of raspberries and sweet pea petals with vanilla
Vanilla Suede
Classic, comforting vanilla combined with rich amber and hints of sandalwood and spice – a cozy and subtly masculine fragrance.
Watermelon Patch
Sweet, vine-ripened watermelon.
White Sands
Night-blooming jasmine softened by coconut milk and rice, enveloped in the gentlest breeze.
Whiteout
Exhilarating blast of cool peppermint and sweet, golden apple, over frosty winter pine.
These returning Scentsy Bars will be available to add to Scentsy Club for the month of June! Club your favorite scent so you can keep on getting it!