Most Scentsy catalog products are on sale! Get your seasonal favorites before they're gone. Shop Now!

Scentsy 2022 Holiday Christmas Collection + The Nightmare Before Christmas Santa Jack
NOT AVAILABLE
Let's take a trip to Christmas Town!
Disney Tim Burton's The Nightmare Before Christmas highlights the 2022 Holiday Scentsy Collection, with the new Santa Jack Skellington – Scentsy Warmer, Santa Jack Mini Warmer and Santa Jack Buddy, so you can celebrate a merry Christmas for all — and to all a good fright!
And, of course, what would the Holiday Scentsy Collection be without the traditional seasonal scents, décor and gifts you have come to expect? This collection is packed with new fragrances, returning seasonal favorites and offerings from nearly all our product categories — from warmers and wax to oils, Body, Clean and Laundry, and Kids, including new holiday Scentsy Bitty Buddies!
Holiday Products:
---
List of Scentsy Products
Santa Jack Skellington All in One Bundle $130
Santa Jack Skellington Scentsy Warmer $95
Santa Jack Skellington Mini Scentsy Warmer $35
Santa Jack Skellington Scentsy Buddy $45
Jack's Obsession Scentsy Fragrance
Rejoice Mini Scentsy Warmer $25
Merry Mosaic Scentsy Warmer $60
Festive Fir Christmas Tree Scentsy Warmer $65
Catching Snowflakes Mini Scentsy Warmer $25
Light the Menorah Mini Scentsy Warmer $25
Be Jolly Mini Scentsy Warmer $25
Gnome for the Holidays Mini Scentsy Warmer $25
Trim the Tree Scentsy Warmer $65
3-D Scent Circles $15
Trim the Tree Premium Scentsy Diffuser $140, Shade only $60
Holiday Oils $18
3 New Holiday Fragrances in Swirling Snowflakes, Maple Vanilla Glaze, and Cranberry Orange Cider: Available in Wax, Pods, Flowers
Holiday Hedgehog Bitty Buddy, Gnome Bitty Buddy in Dancing Sugar Plums Fragrance $12 each
Night Divine Scentsy Warmer $70
Christmas Gnome Scentsy Warmer $50
Gingerbread Mini Scentsy Warmer $25
Christmas Camper Scentsy Warmer $50
Kickoff to Christmas Scentsy Warmer $60
Pine for Paid Mini Scentsy Warmer $25
Winterberry Apple Tea & Fluffy Fleece Body Care
Icicles & Evergreen Scentsy Clean & Fresh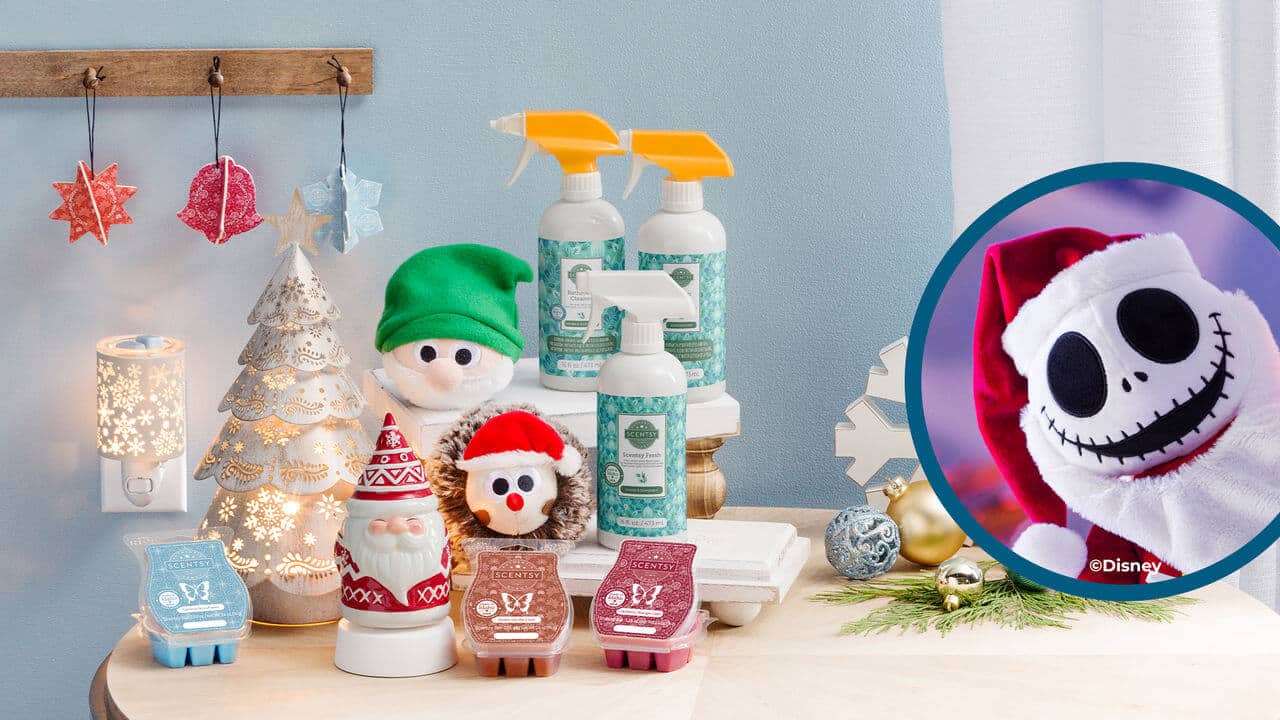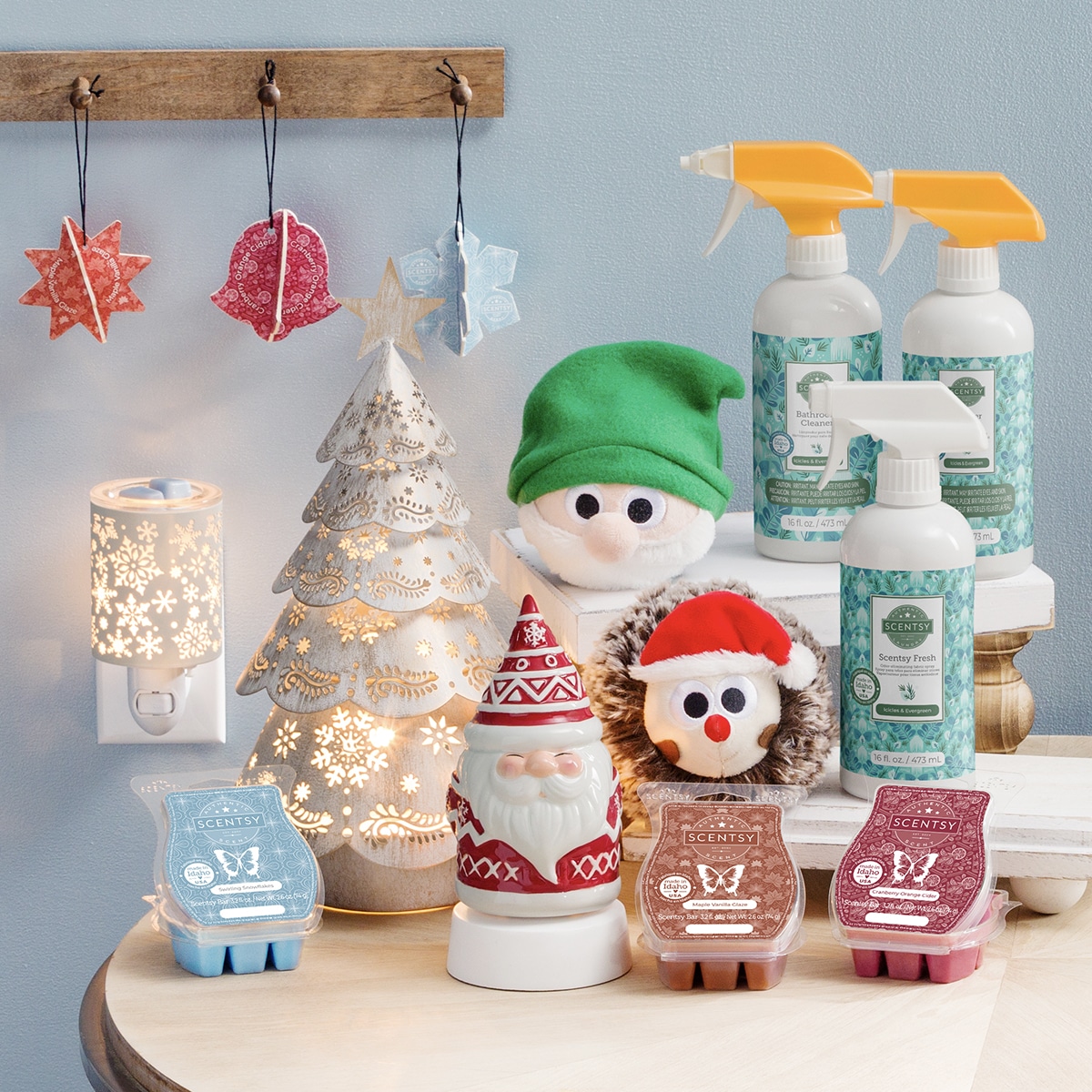 ---