SHOP COLLECTIONS + HOLIDAY 🎄
Order soon to receive products in time for Christmas. Restrictions apply. Learn more.
Valentine's Day 2022 Scentsy Oils
$18.00
New Love Jitters Natural Oil: Vibrant bergamot greets mandarin orange with a bouquet of jasmine.
Pink Berries & Bubbly Natural Oil: Strawberry and raspberry splash in a shower of champagne bubbles.
Roses & Romance Natural Oil: Soft rose embraces geranium beneath a veil of sparkling sugar crystals.
Description
Naturally derived ingredients and essential oils blended into premium, artisanal fragrance exclusive to Scentsy.
• Available in a gorgeous variety of scents to elevate your diffused oil experience.
• Handcrafted from globally sourced ingredients.
• Recommended for: Fragrance lovers and those who enjoy branching out.
Scentsy Club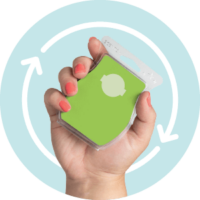 Never say goodbye to your favorite Scentsy Bar!
Just add it to your Scentsy Club subscription, and we'll keep making it just for you even if it's discontinued (as long as it stays in your order).
Referral & Rewards. Save 10% off a $30 order, One half price item for orders over $60, perks, and more. Cancel at any time.