Up House Scentsy Warmer | Disney Pixar
The warmer features appearances by Dug, Carl, Russel and Kevin, along with a bold, glass dish that makes the balloons appear as if they're really floating (and the house-shaped base look like it's ready for liftoff)
Description
Slide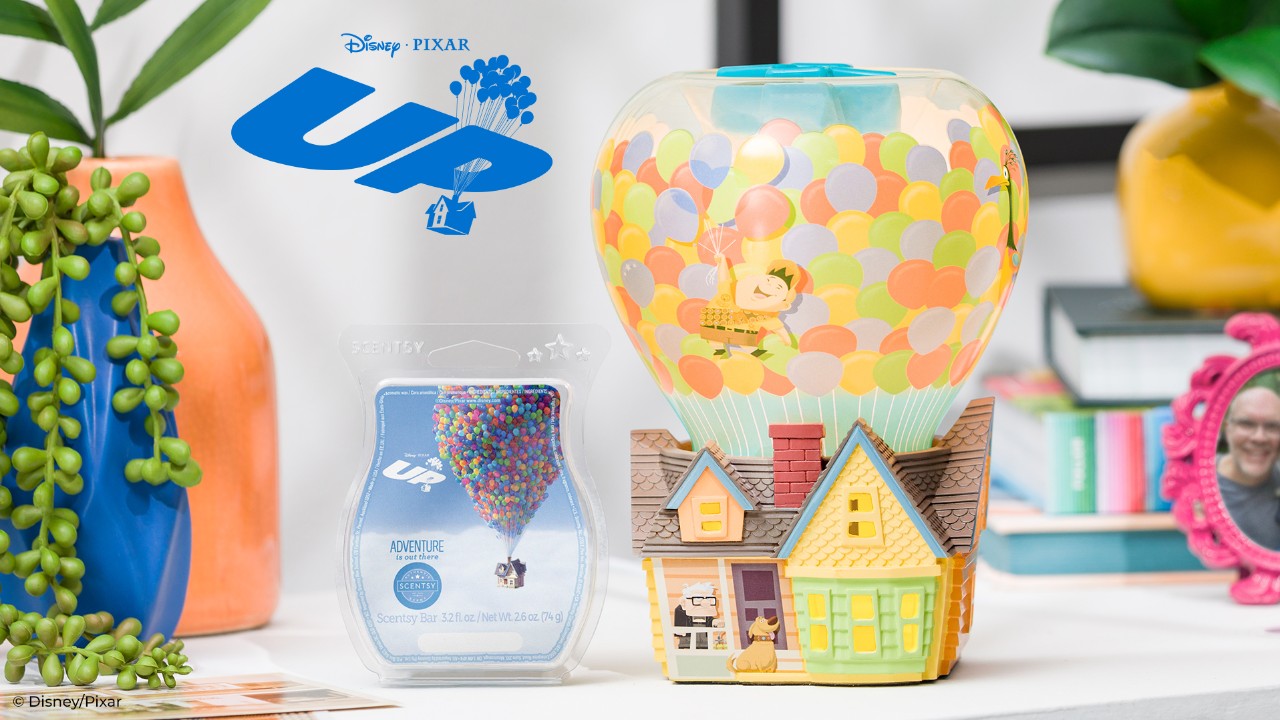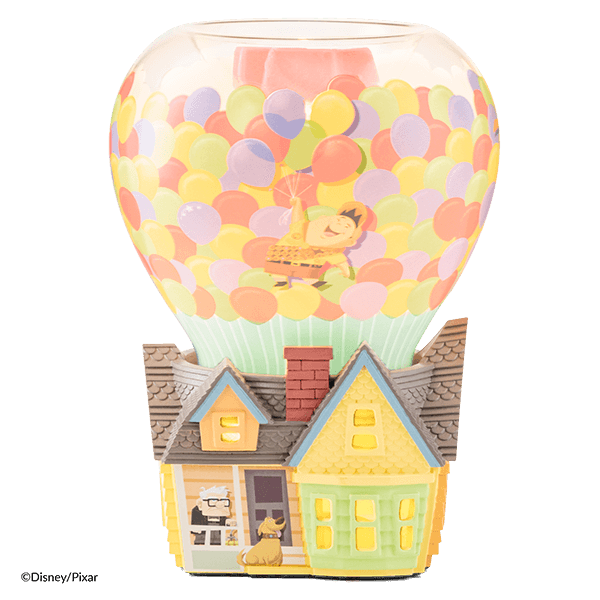 The warmer features appearances by Dug, Carl, Russel and Kevin, along with a bold, glass dish that makes the balloons appear as if they're really floating (and the house-shaped base look like it's ready for liftoff)
Melt Scentsy wax with the heat of an electric low-watt light bulb or element Scentsy warmer and fill your space with fragrance — not flame, smoke, or soot.
• Over 100 Scentsy Warmer designs — including mini warmers — to suit every taste and décor. Available with or without illumination!
• Featuring high-quality materials like ceramic, glass and metal, all handcrafted by artisans around the world.
• Finish the look with fun, stylish accessories like Scentsy colored light bulbs and Scentsy warmer stands.
• Lifetime Scentsy Warranty!
Scentsy is proud to be the Official Home Fragrance of Walt Disney World® Resort in Florida — a designation that is part of their multi-year relationship, which will include a new guest experience within the Fantasyland area at Magic Kingdom® Park, creating rich storytelling opportunities through fragrance. Through this relationship, Scentsy also works with Walt Disney World® Resort to enhance the guest experience with fragrance at seasonal in-park events such as the annual EPCOT® International Flower & Garden Festival in the spring.
Related Disney Posts