Description
Available in Amazon Rain, Jammy Time, and Luna AND MORE!
More Fragrances soon
Make sure those on your gift list are doubly delighted this holiday season:  
First when they discover you've dropped new Scentsy Bath Bombs into their stockings. 
Then when they drop one into their bath and experience the extraordinary fragrance, the color, the fizz and the feeling of vitamin-rich moisturizers on their skin! 
Available Nov. 1, 2017, Scentsy Bath Bombs release an effervescent burst in your bathwater as all bath bombs do — but ours offer much more than just a pretty fizz.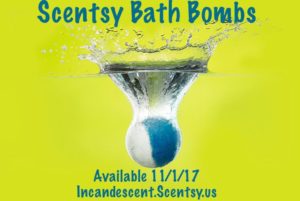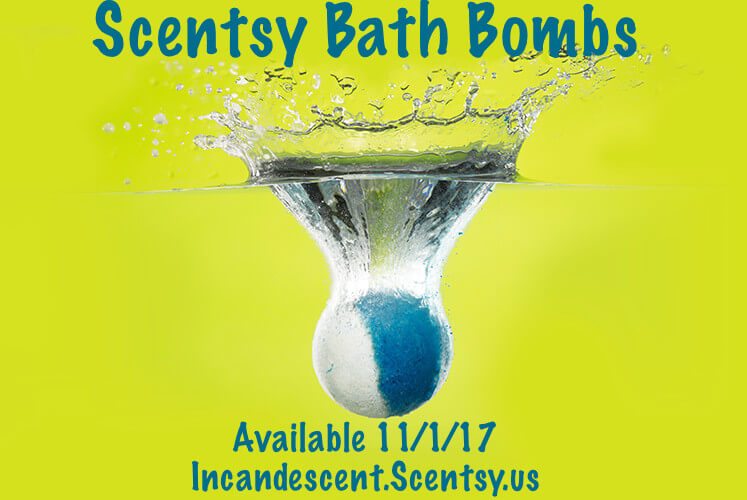 Handcrafted at Scentsy 
Our fragrance experts handcraft each Scentsy Bath Bomb at our state-of-the-art facility in Idaho. They produce small batches to ensure the highest quality and performance — which is why Scentsy Bath Bombs are in limited quantities and available only while supplies last! 
Moisturizing 
Each Bath Bomb is formulated with our proprietary blend of premium vitamin- and antioxidant-rich ingredients to help moisturize and soften your skin. Premium ingredients include sunflower oil, aloe vera, shea butter, kaolin and olive oil. 
Authentically fragrant 
Best of all, Scentsy Bath Bombs come in some of our most popular fragrances. Stay tuned to find out which ones! 
Don't forget, quantities are limited. Available in the US & Canada. $8.00 USD.
Scentsy Bath Bombs. More than just a pretty fizz. 
C