SHOP THE LATEST SCENTSY COLLECTIONS
Description
Explore the six exquisite Scentsy fragrances featured at the 2022 EPCOT® International Flower & Garden Festival. Each fragrance represents one of six signature Scentsy fragrance families — floral: Lilacs & Violet; fruity: Pineapple Pucker; citrus: Sunkissed Citrus; spice: Cinnamon Vanilla; woods: Black Forest Pine; and fresh: French Lavender. Buy all six Scentsy Bars — and save!
Black Forest Pine: Dark fir balsam accented with peppered tangerine and an air of smoked vanilla.
Cinnamon Vanilla: Inviting blend of vanilla beans, cinnamon, coconut and cassia.
French Lavender: Pure, herbal fragrance of wild lavender from the hills of France.
Lilacs & Violets: Perfect combination of lilacs and violets — the smell of spring!
Pineapple Pucker: Fresh pineapple steals the show in this eye-opening tropical production.
Sunkissed Citrus: Lively blend of oranges, lemons, limes and grapefruit.
Scentsy Club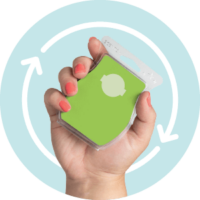 All Scentsy Club orders will receive a free Scentsy Bar, and qualifying Scentsy Club orders will also receive a free 25-pack of Cotton Cleanup in September. In addition to discounts and rewards!
Scentsy Club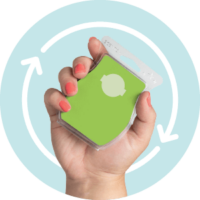 Never say goodbye to your favorite Scentsy Bar!
Just add it to your Scentsy Club subscription, and we'll keep making it just for you even if it's discontinued (as long as it stays in your order).
Referral & Rewards. Save 10% off a $30 order, One half price item for orders over $60, perks, and more. Cancel at any time.