SHOP COLLECTIONS + HOLIDAY 🎄
Order soon to receive products in time for Christmas. Restrictions apply. Learn more.
Frozen 2 Scentsy Wax Collection
$28.00
Five fragrances inspired by the characters of Disney's Frozen 2, packaged in a collectible gift box featuring vibrant artwork embossed with autumn leaves. The box cleverly folds to form a snowflake on top.
All five scents were individually crafted to capture the essence of the Frozen 2 characters they represent:
    The North Calls (Elsa): An empowering mix of berry and grapefruit, lily of the valley and a touch of marine urge you to discover the truth.
    Born to Lead (Anna): Find the strength inside you with a daring mix of orange and melon emboldened by vanilla.
    Fearless by Nature (Sven): Brave the journey with unwavering loyalty, traversing wildflowers and sage as you navigate the woods.
    Mythic Journey (The Nokk): Get swept away by enticing black currant and autumnal pear over salty ocean waves.
    A Dance of Autumn (Wind Spirit): Fresh notes of apple float on the wind through forest woods, conjuring the spirit of swirling leaves.
Description
Made of high-quality paraffin wax for long-lasting fragrance, Scentsy Bars are composed of eight break-apart cubes designed to use with any Scentsy Warmer. As the cubes melt, they fill your space with our exclusive scents, inspiring imagination and memories. Safe to use — no wick, flame, smoke or soot. Made in Idaho, USA. Net wt 2.6 oz
Scentsy Club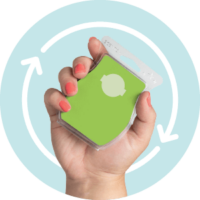 Never say goodbye to your favorite Scentsy Bar!
Just add it to your Scentsy Club subscription, and we'll keep making it just for you even if it's discontinued (as long as it stays in your order).
Referral & Rewards. Save 10% off a $30 order, One half price item for orders over $60, perks, and more. Cancel at any time.