For the whole month of February, most Scentsy catalog products are discounted! Get your seasonal favorites before they're gone!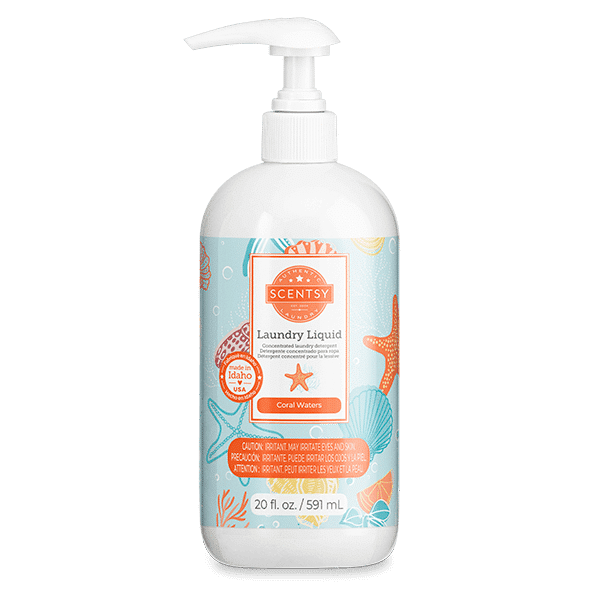 Coral Waters Scentsy Laundry Liquid
This product is being discontinued on 3/1. Scentsy Bars can be added to the Scentsy Club and you can continue to receive them with the Always Get My Bar Perk.
Lush nectarine blossom and peony bloom alongside bright, clear coral waters.
Description
Enzyme the grime! A powerful 6-enzyme formula attacks difficult stains while penetrating cleaning agents lift away dirt. Leaves laundry remarkably clean as it enlivens your clothes, linens and towels with our signature fragrances. Enough detergent for 50 medium loads. 20 fl. oz.