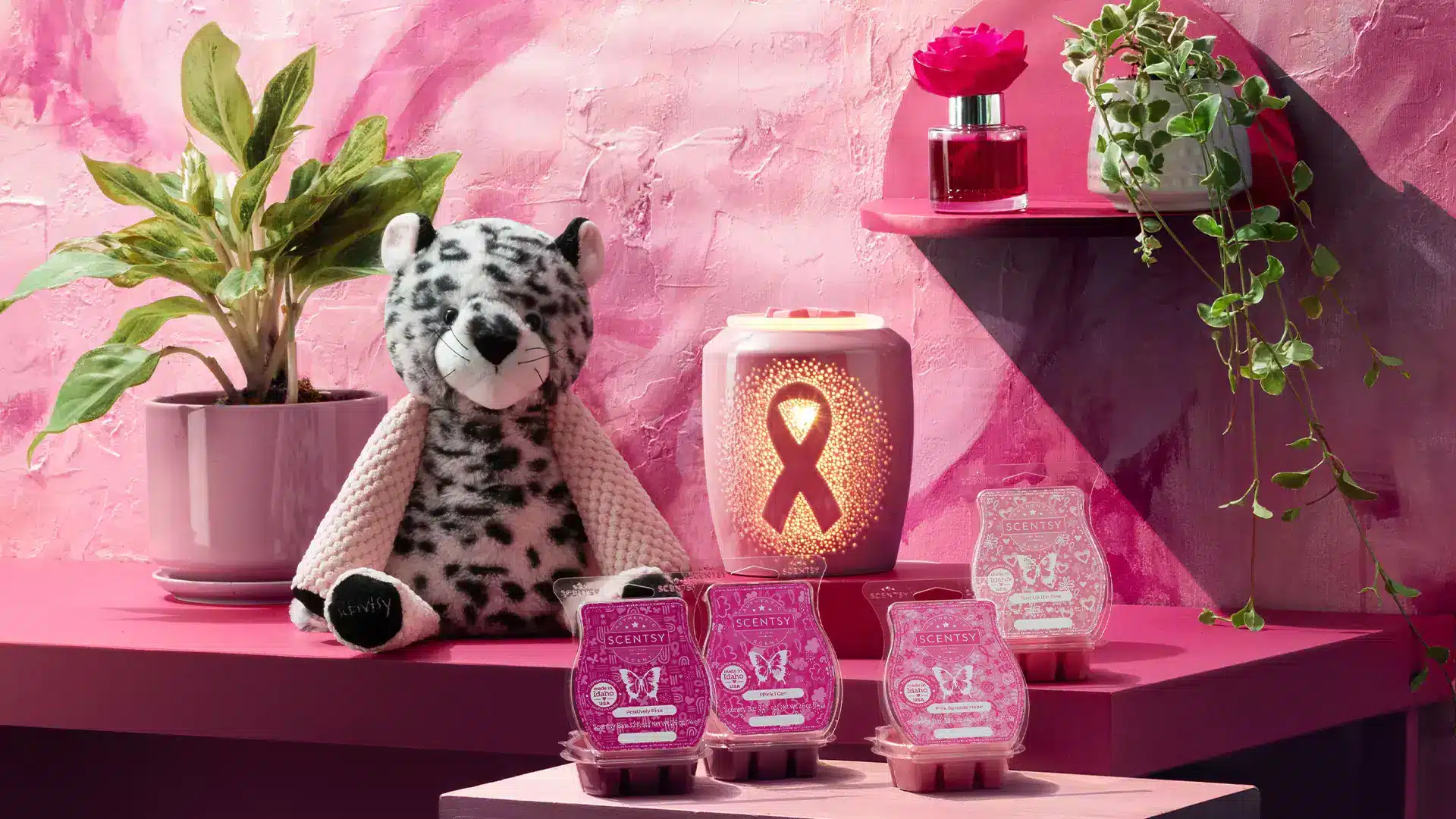 Pink Scentsy Charitable Cause Collection for Breast Cancer Awareness
Share your passion for pink and help us make a difference with the Breast Cancer Awareness Collection! During October, we're donating a portion from the sale of each product in this collection to support nonprofits in the U.S. focusing on breast cancer awareness, treatment and support. All funds raised go to the Scentsy Family Foundation, a 501(c)(3) nonprofit, and then will be donated to breast cancer organizations nominated by you!
The Breast Cancer Awareness Collection will be available starting October 1st:
I Pink I Can: A lively mix of coconut water, tropical stone fruit and hibiscus nectar encourages positivity.
Pink Spreads Hope: Hope blooms in a bouquet of pink parfait rose and violet accented with leafy greens.
Positively Pink: Raspberry and vanilla balance rich sandalwood in a soothing blend with a touch of sweetness.
Turn Up the Pink: Sparkling citrus adds an uplifting flourish to gardenia blossom and rosewood.
Scentsy Club: Always Get My Bar
During October, individual Breast Cancer Awareness Scentsy Bars are only available in the Pink Awareness 4-Bar Bundle. From Nov. 1-30, these bars can be added to Scentsy Club subscriptions using the Always Get My Bar perk. No donations will be made from the sales of individual bars in Scentsy Club.